You can't give consumers a plane ticket, but you can let their taste buds travel. Consumers are hungry for exploration and authenticity as they seek globally inspired meals, snacks, and menu items.
What Cuisines are Popular?
Mediterranean Cuisine
Mediterranean cuisine has steadily risen in popularity over the years for its anti-inflammatory and health benefits, and that doesn't seem to be slowing down.
81% of operators in Canada offer Mediterranean dishes on their menus.
(Source: Technomic – Menu)
Products in US and Mexican marketplaces have taken on a Mediterranean flair, from flavored croutons to functional foods like quinoa mixes. Proteins that have been pre-seasoned or marinated with Mediterranean/Middle Eastern flavors are also popular in the US as convenient meal solutions.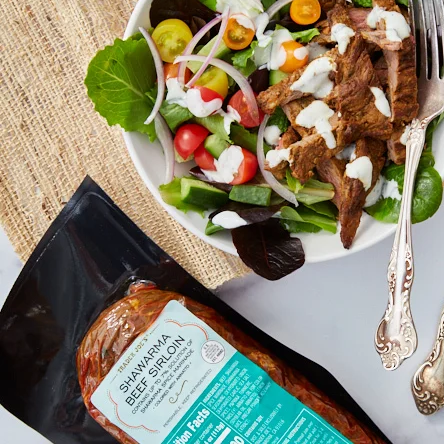 Bring Home Mediterranean with Marinated Protein
The Shawarma Beef Sirloin from Trader Joe's, a grocery retailer in the US, is marinated with Shawarma spices and seasonings.
(Image from Trader Joe's website)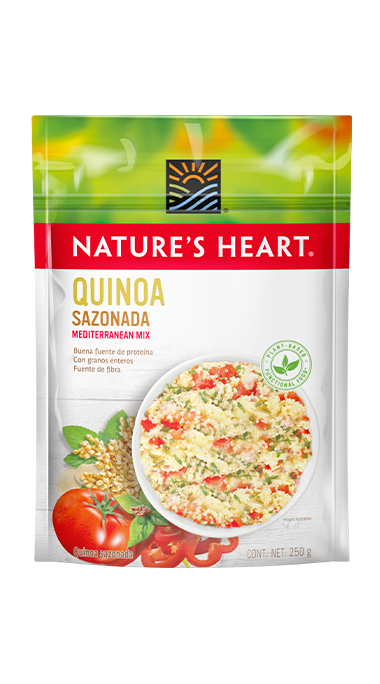 Mediterranean in Minutes with Pre-seasoned Mixes
A Mediterranean quinoa mix from Nature's Heart, a CPG manufacturer, is sold in Mexico and features tomatoes, pimientos, garlic, basil, and oregano. It comes ready-to-cook and is a source of protein and whole grains.
(Image from Nature's Heart Mexico website)
Mexican Cuisine
Whether going out to eat or cooking at home, it's not news that consumers love Mexican food. But there's been an increasing interest in the regional spices and flavors that make those traditional dishes unique.
55% of Canadian operators offer Mexican-inspired dishes on their menus. (Source: Technomic – Menu)
58% of US consumers said they were interested in Mexican cuisine snack flavors. (Source: Mintel – Trending Flavor and Ingredients in Snacks report US 2022)
29% of US consumers said they have tried Guadalajaran-inspired cuisine (think: birria tacos and pozole) and would try it again. (Source: Mintel – Regional and International Flavors and Ingredients report US 2022)
Sourced from Mexico, these Nopales cactus-based snacks have an air of authenticity and come in popular flavors like lime, churro, smoky chipotle, and chile turmeric.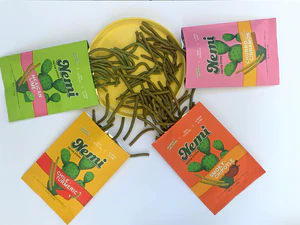 Nopales Cactus-based Snacks
Holisticks from Nemi, a snack manufacturer in the US, are available in Mexican Lime, Churro, Smoky Chipotle, and Chile Turmeric flavors.
(Image from Nemi website)
Regional Asian Cuisine
Asian inspiration is everywhere. Korean flavors are transforming a variety of familiar dishes, including tacos, ribs, corn dogs, and barbeque. Interest in Philippine and Vietnamese cuisines has also increased as consumers embrace and embark on flavorful exploration.
The number of Canadian operators with Philippine offerings on their menus was up 37% by the end of 2021. Those with Vietnamese offerings was up 24%. (Source: Technomic – Menu)
39% of US consumers have tried Vietnamese food, a 5% increase over the past two years. (Source: Datassential Flavor)
Products that have Consumers "Traveling"
Restaurants and manufacturers alike are getting creative in how they satisfy consumers' desires to explore new experiences through international flavors and twists.
Fusion For the Win
Authentic flavors don't always have to be used in traditional ways. Craftily combining elements of different cuisines and incorporating familiar ingredients with more adventurous ones offers consumers a unique and approachable way to explore new flavors. QSRs and foodservice providers can offer fusion-style variations to help consumers experience cuisines they might not feel comfortable experimenting with in their own kitchens.
29% of US consumers say fusion items like Korean tacos are a good way to try new international flavors. (Source: Mintel Regional and International Flavors and Ingredients report 2022)
52% of consumers in Mexico agreed that they experiment with different cuisines out of home. (Source: GlobalData – Consumer Survey 2021 Q2, Q4)
52% of US consumers say they are more likely to try a new international cuisine at a restaurant. (Source:Mintel Regional and International Flavors and Ingredients – Nov 2020)
Foods like Italian-inspired falafel, Bao Bun hamburgers, and Chinese fried dough strips served with affogato are examples of fun ways chefs and retailers can keep their offerings exciting.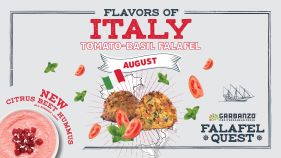 A Taste of Italy Found in Falafel
Italian falafel was sold at Garbanzo Mediterranean Fresh, a QSR in the US, throughout August 2021. The limited-time item featured tomato-basil flavors and was part of the chain's "Falafel Quest" campaign to highlight various part of the Mediterranean region.
(Image from Garbanzo Mediterranean Fresh media)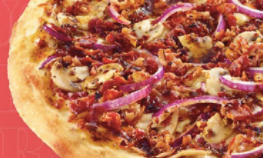 Korean BBQ + Pizza
Limited-time Korean BBQ pizza from Toppers, a QSR, was sold in Canada and featured BBQ, bacon, mushroom, and onion. Plant-based versions were also available.
(Image from Toppers Pizza Canada media)
It's Street Food's Time to Shine
What's more authentic than food from the streets? Korean Corn Dogs — whether professionally prepared or recreated at home — have had consumers raving in online conversations.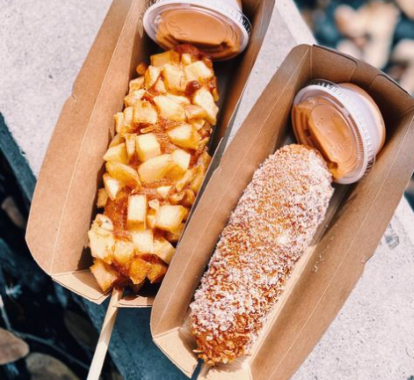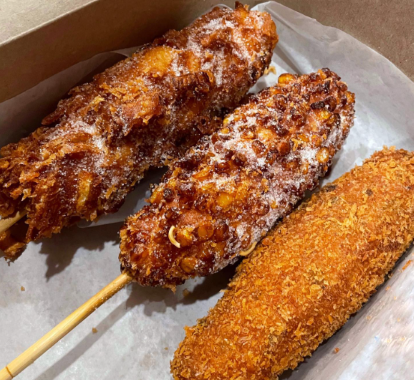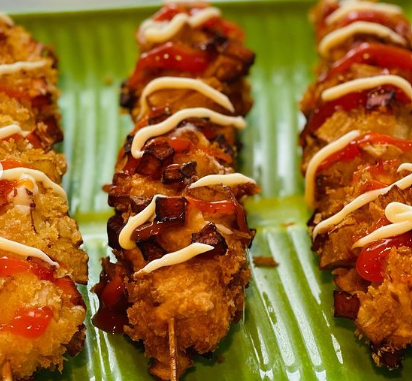 Popular global street foods are making their way into the marketplace as well, helping bring unique international flavors to consumers' kitchens.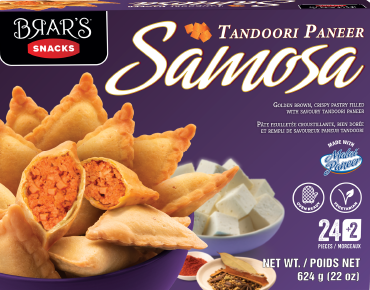 Samosas
Tandoori Paneer Samosas are a popular Indian street food made from pastry on the outside and a savory filling on the inside.
(Image from Brar's website)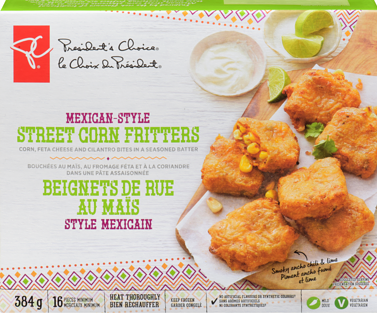 Mexican Street-style Corn
Mexican-style Street Corn Fritters from President's Choice, a Canadian private label brand, feature corn, cilantro, ancho chili, feta, and lime.
(Image from President's Choice website)
The Ticket to Global Cuisine for Kitchens, Manufacturers, and Consumers
The sky's the limit when it comes to international iterations. With the right flavors and ingredients, you'll be taking off in no time — and your customers are sure to be along for the ride. Whether it's a coater, seasoning, or Flavour Glaze, we've got insights-inspired solutions to help get you started.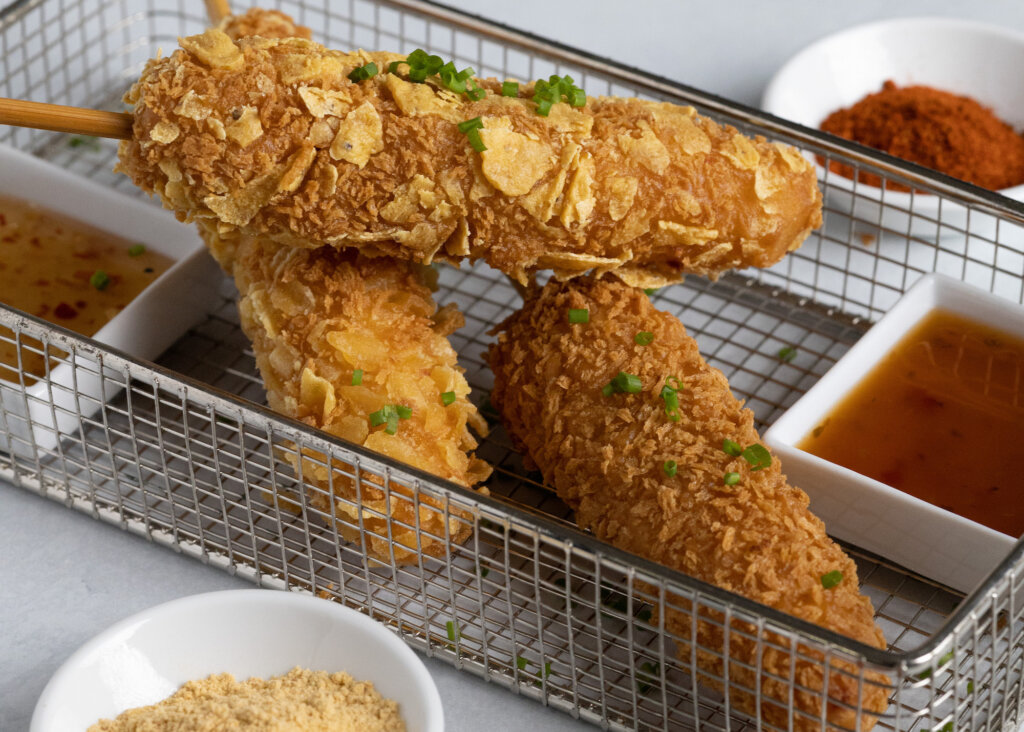 Korean Corn Dog featuring Griffith Foods':
Corn Dog Coating System
Corn Flake Coater
Potato Chip Coater
Creative Rice Coater
Gochujang Seasoning
Sweet Chili Sauce
These solutions are just a starting point — our teams at Griffith Foods are here to inspire and innovate to meet needs and desires specific to your customers. Let's get traveling.
Let's Create Better Together
We're here to help inspire creations that keep your product portfolio on trend. Contact your Griffith Foods representative or reach out to our sales team to learn more about our ongoing research and innovative offerings.