Convenience and ease are huge value-adds as the world seeks simplicity without sacrificing quality and variety. Whether through simple meal preparation or smaller menus, consumers and operators alike appreciate solutions that reduce preparation, minimize guesswork, and maximize flavor.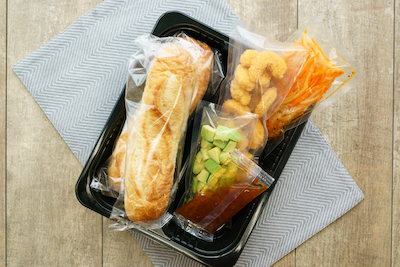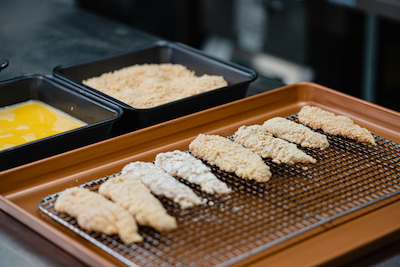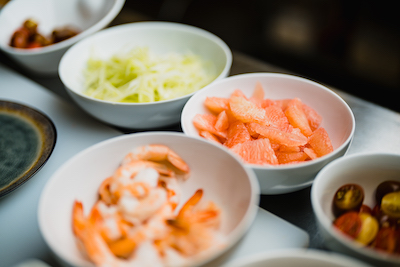 What Does "Deliciously Efficient" Look Like?
From drive-thrus to made-from-scratch delicacies, there's a broad spectrum when it comes to the amount of time, effort, and energy that goes into any meal. New product and packaging innovations increase the number of options for consumers to enjoy. From the least to the most effort:
Delivery: Consumers in Mexico think that pizza, salads and bowls, and sandwiches maintain quality even through delivery. Burritos, fried snacks, hamburgers, and chilaquiles had the least desirable texture and flavor during delivery.1
Drive-thru: US Portillo's will be opening their first pick-up-only operation in early 2022. This new model won't have a dining room. Instead, the restaurant will focus on off-premise operations, with an expanded, three-lane drive-thru.
Takeout: Burger King in Mexico offers a "Mani Combo Familiar" to feed families with four sandwiches, fries/onion rings, and a family-sized soda.
Take-and-bake: Take-and-bake meals are one of the fastest-growing offerings on Canadian menus — up 200% in year-over-year growth.2
Meal kits and prepared meals: 78% of US consumers think the quality of prepared meals has improved in recent years.3
Speed-scratch: 55% of consumers in Canada state they are "more likely to buy seasonings if they come with explicit instructions or recipes on how to use them.4
Sources: 1 Griffith Foods Delivery Survey; 2 Technomic Menu Tracker; 3 Mintel Cooking in America – 2021; 4 Mintel Condiments and Seasonings – Canada – 2021
Streamlined Menus + Innovative Operations = Deliciously Efficient Restaurants
As the foodservice industry faces labor shortages, products that help streamline back-of-house operations change the game. QSR Giant McDonald's simplified their menu during the pandemic to streamline processes for kitchens and staff.
55% of US consumers say they have noticed restaurants struggling to serve their customers because of a lack of staff.
(Source: Datassential Omnicron Report – Dec 2021)
However, glazes, marinades, and sauces in pre-packaged pouches require minimal effort from the kitchen staff yet deliver maximum flavor: US Foods innovates with on-trend, labor-saving, versatile, and profit-driving products to reduce back-of-house prep. They've created pre-prepared Italian tomato and mozzarella arancini and biscuit breaded chicken breast chunks, which save 3 hours of labor compared to scratch-made items.
Consumers also appreciate time-saving options at home: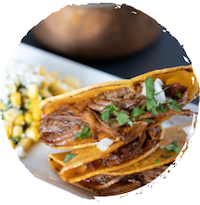 Griffith Foods' Birria Taco Kit features a multi-purpose Birria Seasoning sachet. Use it as a flavorful dry rub on any meat, seafood, or alternative protein and as an instant broth to cook or dip. Consumers achieve an authentic, culinary-inspired flavor profile at home — without braising for hours.
The Crossroads of Convenience and Wellness
Small meals, snacks, and appetizers that can be made in the air fryer or quickly reheated remain popular as consumers lean into health and functionality. Brands add more function and purpose to convenient snacking by highlighting targeted benefits, well-rounded nutrition, portion control, and special diet claims.
28% of consumers in the US are interested in better-for-you frozen food icons.
(Source: Datassential Fresh & Frozen Foods at Retail Report)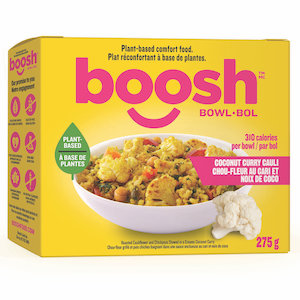 Boosh Coconut Curry Cauli Bowl features a combination of roasted cauliflower and chickpeas, providing a vegan, gluten-free, and plant-based comfort meal.
Photo from Boosh
Dining at Home: From Mandate to Mainstream
Though pandemic mandates are no longer making people stay at home, simple, quality meals that can be enjoyed at home are an integral part of North American lifestyles:
71% of consumers in Canada have ordered takeout in the past three months. (Source: Mintel Dinner Out – Canada – 2021)
82% of consumers in the US have ordered food for pickup in the past three months. (Source: Mintel Takeout and Delivery – May 2021)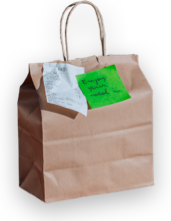 74% of consumers in Mexico say they "tend to order from restaurants nearby so the food will arrive in good quality."
(Source: Griffith Foods Delivery Survey, Mexico 2020)
More Cooking with Ease, Please
This trend transcends beyond typical takeout. Successes behind speed-scratch formats, Take-and-Bake offerings, and even frozen foods are an ode to the convenience and simplicity that consumers are seeking in their day-to-day lives:
40% of consumers in Canada create dishes that combine prepared foods at least once a week. (Source: Mintel Dinner Out – Canada – 2021)
79% of consumers in the US indicate they have consumed prepared meals or side dishes in the past three months. (Source: Mintel Cooking in America – 2021)
53% of consumers in Mexico always or mostly choose to prepare foods that are "easy and quick." (Source: Mintel Consumer Survey Food & Drinks)
Hot in the Market: Easy to Assemble, Eat, and Reheat
Meal kits give consumers the ability to create restaurant-quality culinary experiences quickly and easily at home. With pre-prepared and packaged components, all that's left to do is throw it all together. Brands across North America are partnering with food service establishments to create retail kits that blend culinary excitement with familiarity and ease.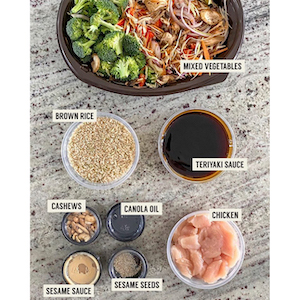 Original Joe's Restaurant & Bar offers Canadian consumers the ability to make their own Teriyaki Chicken Bowls using a preportioned meal kit.
Photo from Original Joe's (Nanaimo, BC, Canada) on Facebook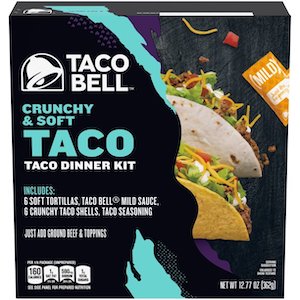 Thanks to a partnership between Kraft Heinz & Taco Bell, consumers in the US can enjoy taco night at home using a Crunchy & Soft Taco Dinner Kit. The kit includes tortillas, taco shells, taco seasoning, and Taco Bell's signature mild sauce.
Photo from Kraft Heinz My Food and Family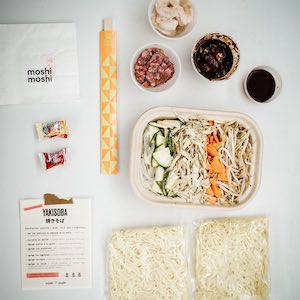 Moshi Moshi, a popular chain in Mexico, offers ready-to-cook ingredients kits that contain portion packs for two of their famous stir fry specialties.
Photo from moshimoshimx on Instagram
What You Can Do to Reduce Prep, Maximize Flavor
Efficient, stress- and step-reducing solutions are always welcome. From home cooks to foodservice chefs, everyone is looking to reduce steps in their cooking processes with meal kits, speed-scratch formats, and ready-to-use components.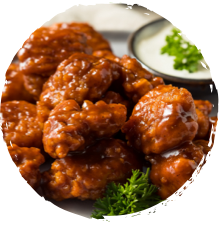 Eliminate Cooking Fatigue Using Small Appliances
33% of women in Mexico aged (35-44) said they've used a kitchen appliance to reduce cooking steps in the past three months. Griffith Foods spices, seasonings, and marinades can bring versatility to speed-scratch solutions.
(Source: Mintel Consumer Survey Food & Drinks Dashboard, Mexico)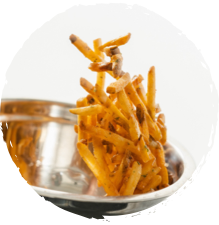 Takeout They Can Trust
Griffith Foods' Flavour Glaze ensures products stay fresh and maintain their integrity. It's a shelf-stable, ready-to-use format that can transform product portfolios with authentic, bold flavors and be customized to meet processing needs.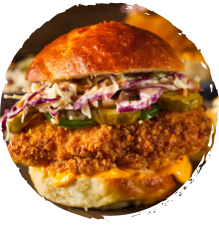 Enhance Microwavable Meals
StayCrisp™ is designed to deliver enhanced texture to coated products. It provides the ultimate crunch and crispiness right out of the microwave.
Let's Create Better Together
We're here to help inspire creations that keep your product portfolio on trend. Contact your Griffith Foods representative or reach out to our sales team to learn more about our ongoing research and innovative offerings.