While complex flavor usually comes with complex preparation, Corporate Chef Bryan Fisherkeller simplifies the traditional birria dish (but not flavor) in one of his favorite concepts: Barnyard Birria Quesadillas. Made with repurposed scraps of dark, "barnyard" meats, trimmings, bones, or obscure, otherwise unused protein parts, all it takes is some seasoning, stewing, and shredding before it's ready to serve.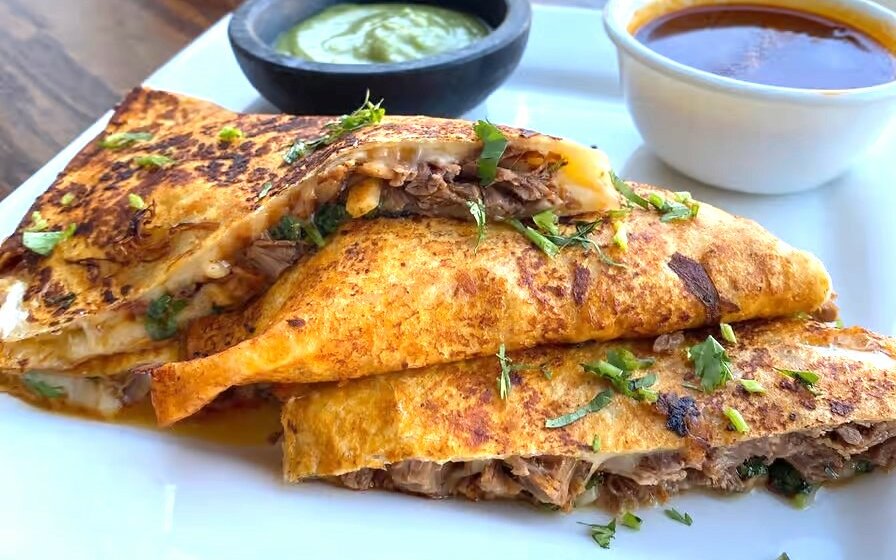 Next-level Mexican Taco Protein Seasoning
An artful blend of chilis, herbs, spices, and vinegar powder differentiates this dish from other standard taco spice mixes. Griffith Foods Birria de Jalisco Seasoning takes a sauce that traditionally requires hours to pull together and puts them into a single dry seasoning blend.
Guajillo, ancho, and chipotle chilis deliver a gentle spice and smokiness to the application. Other standard birria flavors and spices are combined and finished off with a vinegar powder that offers a nice tang and makes the seasoning exceptionally versatile. Together, these ingredients create a savory, salty, and subtly sour profile that makes this product unique. Simply mix the dry seasoning with water before placing leftover pieces of meat into the mixture—then sit back and let the stewing begin.
Make More from the Food at Your Fingertips
Stews are "scrap-type" dishes by nature, making them a perfect fit for obscure cuts of protein that may be hard to sell in restaurants or retail environments. Whether it's leftover beef, lamb, duck, or goat, the fattiness of dark, red meats allows their bold flavors to blend nicely when thrown in a pot together. Several hours of stewing in the oven or on the stove results in a tender, juicy meat mixture and a birria broth that can be used for braising and dipping.
Familiarizing the Unfamiliar with Accessible Cuts of Meats and Quesadillas
Mixing shredded meats into a cheesy, gooey quesadilla makes these unfamiliar cuts and trimmings approachable for consumers and chefs alike. The iconic, bright red hue of the birria and a rich, easy-to-melt Oaxacan cheese provide elements that consumers are comfortable and familiar with. The combination of the all-in-one seasoning and otherwise unused meat trimmings means that restaurants can incorporate the dish into menus without having to train chefs on elaborate Mexican cooking. Instead, it's an approachable application for accessible proteins that would otherwise be wasted.
For the Love of Birria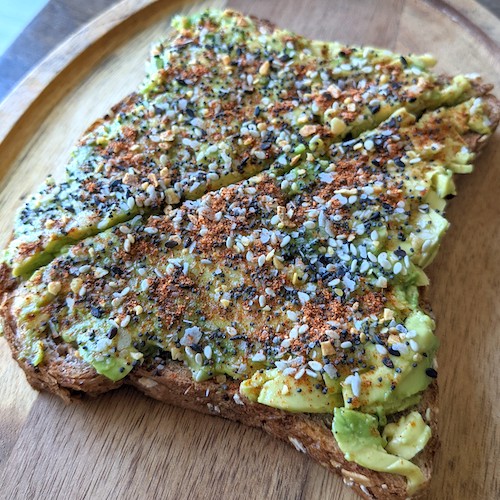 While the Griffith Foods Birria de Jalisco Seasoning can diversify and amplify the next proliferation of taco proteins, it's not exclusive to them. Whether it's mixed into pasta, combined with a coating to boost the flavor of alternative proteins, used as a steak marinade or roast beef sandwich dip, dry-rubbed onto chicken, or simply sprinkled atop avocado toast, its characteristic red hue and versatility give products a welcome Mexican twist. The seasoning also blends well into our Flavor Glaze and Creative Coater solutions for breaded or coated products that want to take on a crunchy, Mexican flair.
For more ways to repurpose wasted products with flavors consumers love, we're here to help you create better together.