What does breakfast look and taste like now? It's taking new shapes, adopting new flavors, and no longer confined to the morning daypart. Here's how to rise and shine in the breakfast space.
Craft the Next Big Breakfast Sandwich
Sandwiches aren't new to the breakfast spread, but their convenience and variety have been a success among consumers.
43% of Canadians prefer breakfast sandwiches/wraps for breakfast. (Source: Global Breakfast Category Report 2022 Technomic)
Fried chicken sandwiches saw 101% menu growth in the US in 2022. (Source: Datassential Breakfast Items Menu Trends)
56% of breakfast orders in Mexico are sandwiches/wraps. (Source: Global Breakfast Category Report 2022 Technomic)
They're also a prime canvas for innovation. Sliced bread, biscuit, bagel, bun, you name it—there are plenty of breakfast sandwich bases to choose from. Next comes protein, a critical component to the first meal of the day with equally as many options to choose from. While eggs are a staple for the traditional breakfast sandwich, chicken and fish sandwiches have seen growth on breakfast menus. Plant-based proteins have gained traction as well, as consumers look to minimize their environmental impact and maximize health benefits.
54% of breakfast orders in Mexico are egg dishes. (Source: Global Breakfast Category Report 2022 Technomic)
Fish sandwiches are the second fastest growing breakfast entree in Canada (53%). (Source: Canada Foodservice Digest June 2022 Technomic)
11% of new breakfast items launched in the US are plant-based. (Source: Mintel Approach to Breakfast Nov. 2022)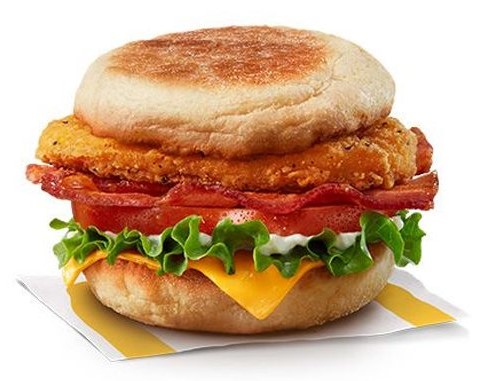 McDonald's Canada added a limited-time Chicken BLT McMuffin to its breakfast menu, featuring a seasoned chicken patty, smoked bacon strips, and mayonnaise-style sauce on a toasted English muffin. Similarly, they've offered a BLT McMuffin made with egg instead of chicken.
(Image from Canadify)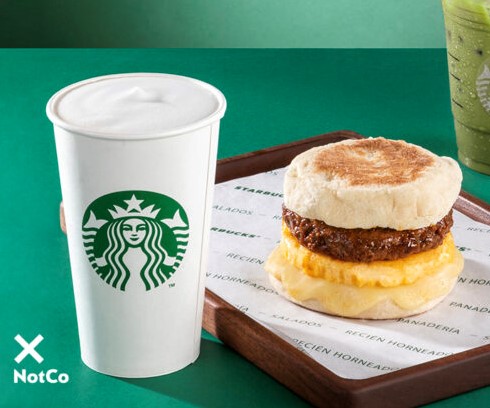 Starbucks Mexico offers NotCo's plant-based products in an effort to reduce its carbon footprint and offer options to meet a variety of consumers' preferences. Options include the UnReal Muffin made with plant-based NotBurger, the NotChicken Baguette, and the NotBurger Baguette.
(Image from Starbucks Mexico website)
Make Breakfast Last All Day Long
The lines begin to blur as traditional breakfast foods take shape among foods conventionally reserved for later times of day. Convenient handhelds like burritos, tacos, and pizza have proven to be excellent vehicles for breakfast exploration, making them appropriate for any time of day.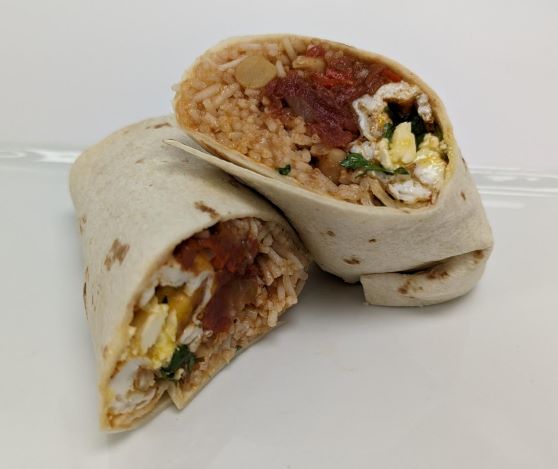 Shakshuka is up 32% on Canadian menus and 15% on US menus in the last four years (Source: Datassential, Technomic). This chef-inspired shakshuka breakfast burrito rolls the popular North African flavors up into a convenient dish fit for breakfast, lunch, or dinner.
Mentions of Mexican food (especially tacos and burritos) in online conversations about breakfast were up in 2022, with tacos showing the most growth. Chilaquiles dominated within Spanish conversations around breakfast as well as lunch.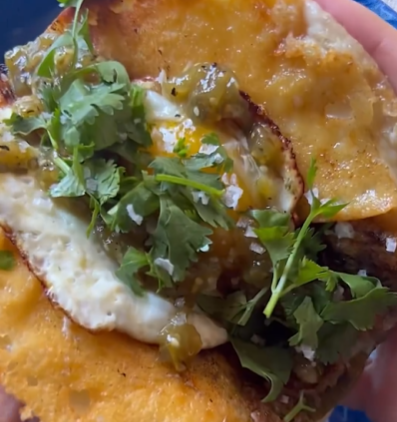 "Chile Relleno breakfast taco. We shared our favorite way to make breakfast tacos in our stories last week and you all asked for the official how-to…"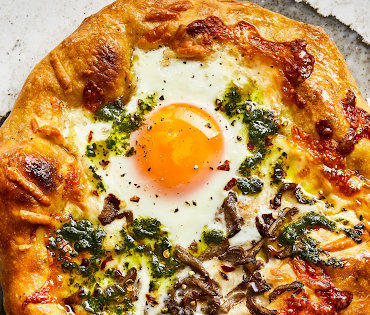 Breakfast pizza was named one of the fastest growing breakfast items on Canadian menus in 2022, seeing 175% menu growth. (Source: Canada Foodservice Digest June 2022 Technomic) These options often feature classic breakfast ingredients like eggs and hollandaise sauce.
Play with Contrasting Flavor Combinations
Sweet breakfast flavors are unveiling their versatility as they're accompanied by savory and spicy flavors. While there's an overall preference toward sweeter flavors with breakfast foods in Mexico, maple is in the top five along with Cajeta sauce, honey, strawberry, and coffee. Speaking of coffee, it's already finding its way out of the cup and onto the plate in new applications like dry rubs, marinades, and sauces. Whether it's salty and sweet or sweet and spicy, retailers and foodservice providers can get creative with breakfast flavors in unexpected yet complementary pairings.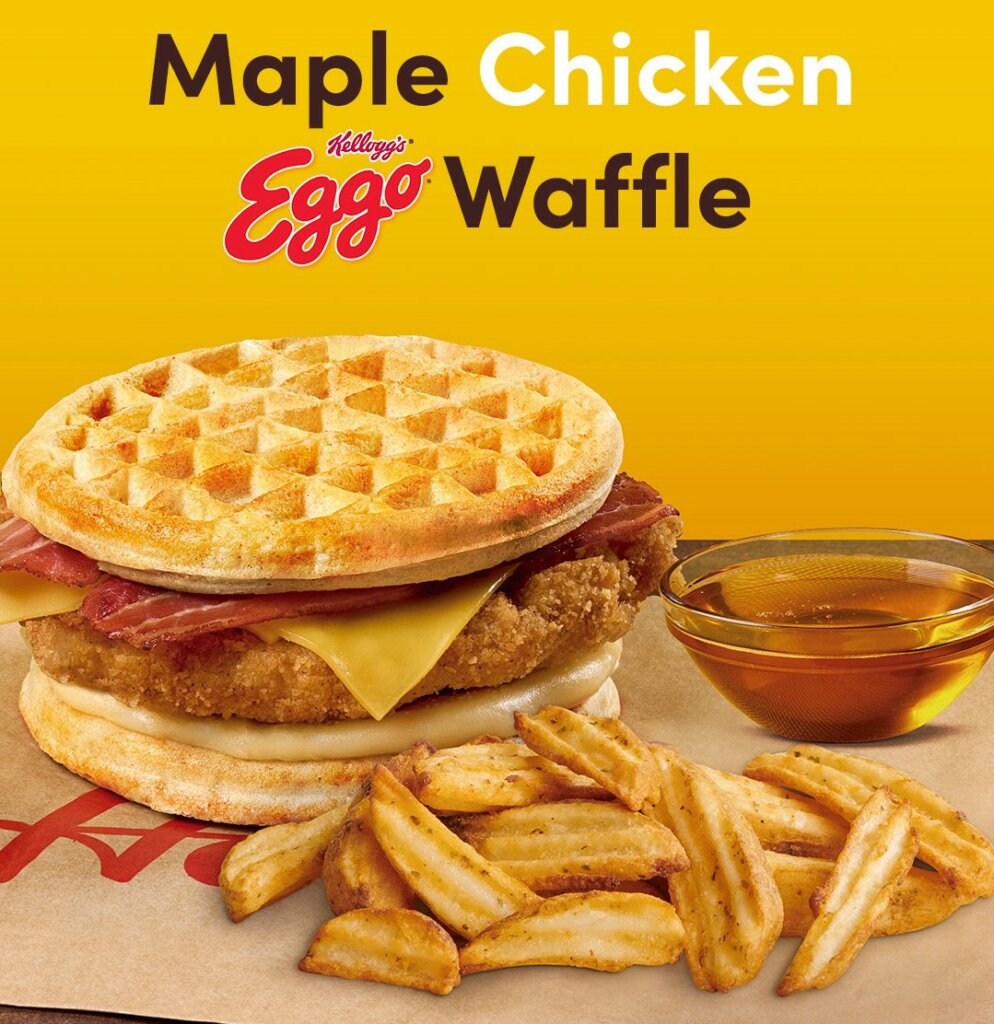 Tim Horton's Mexico, a Canadian-based restaurant chain, launched a breakfast sandwich featuring fried chicken, egg, and American cheese wedged between two crispy Eggo waffles and topped with maple syrup.
(Image from Tim Hortons Mexico media)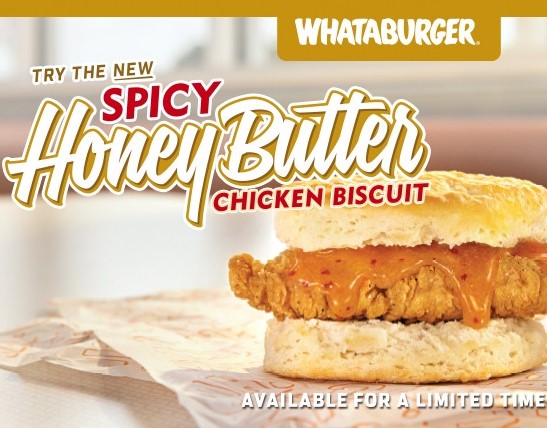 Whataburger, a fast food restaurant chain in the US, gave one of its classic chicken biscuits a kick by throwing some spice into its famous honey butter. The spicy honey butter was spread on a crispy chicken strip between a flaky biscuit and offered for a limited time.
(Image from Whataburger website)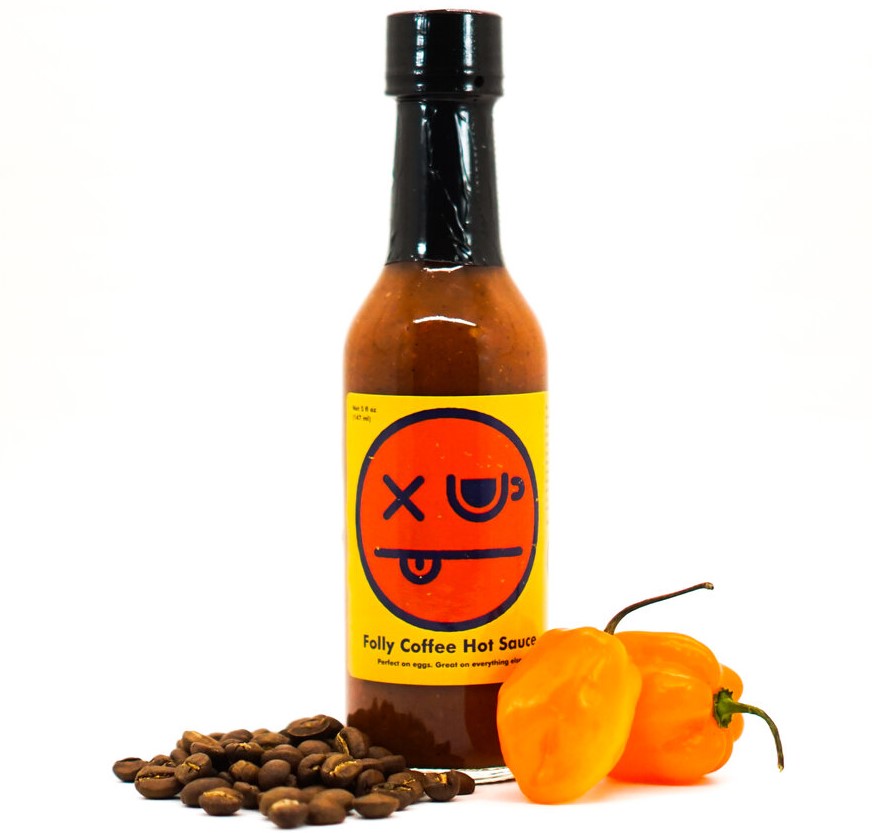 Folly Coffee Hot Sauce, operated in the US, released a hot sauce made with smoky peppers, spicy habanero, and its award-winning Folly coffee. Said to be a flavor enhancer and not a palate destroyer, the product is small-batch made and makes the perfect companion to eggs.
(Image from Folly Coffee Hot Sauce website)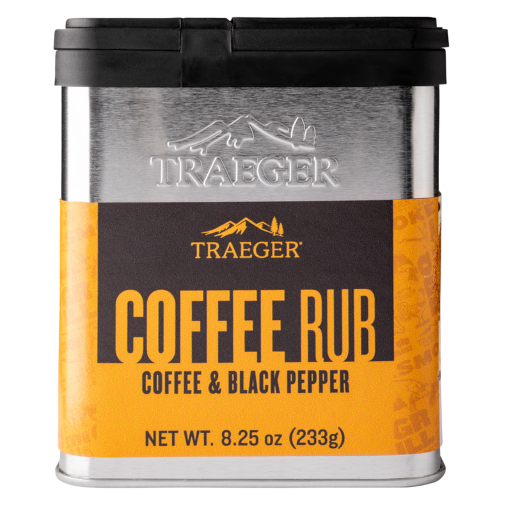 Traeger, a grill manufacturer in the US, launched its Coffee Rub seasoning in Canada. The product pairs traditional spices like garlic, paprika, and black pepper with coffee and cocoa to add a bold dose of flavor and wake-up call to any protein.
(Image from Traeger website)
Rise and Grind with Griffith Foods Solutions
Whether it's amping up a classic breakfast dish or bringing breakfast flavors to new applications, opportunity awaits amongst items that offer variety, convenience, and unexpected flavor pairings. Our solutions are chef-inspired, consumer-centric, and can be customized to meet your menu needs.
Let's Create Better Together
We're here to help inspire creations that keep your product portfolio on trend. Contact your Griffith Foods representative or reach out to our sales team to learn more about our ongoing research and innovative offerings.