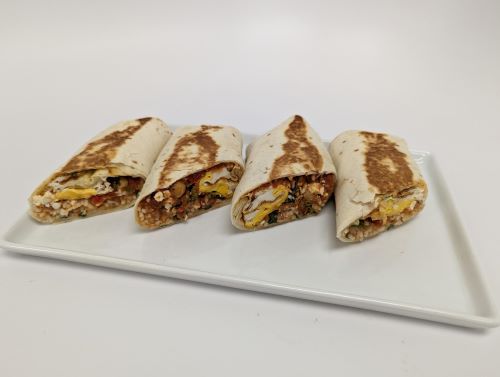 Breakfast for dinner or dinner for breakfast? Call it what you want, burritos are a great format for any daypart. While breakfast burritos are a popular option on menus, there's plenty of room to grow from an innovation standpoint. Chef Bryan Fisherkeller packages a bold, globally inspired flavor into the convenient and familiar handheld with this shakshuka breakfast burrito.
Why Shakshuka?
When it comes to breakfast burritos in the US, they're typically a classic American or Mexican style. However, recent interest in shakshuka presents an opportunity to give the traditional breakfast burrito a global twist. Shakshuka is a dish made of poached eggs in a spiced, tomato-based sauce. With origins in North Africa, it's popular in Mediterranean areas and has grown on US and Canadian menus in the past four years. Combining its distinctive spice assortment and ingredients with those of the traditional burrito increases variety and makes the flavor more approachable.
The Shakshuka Breakfast Burrito Unrolled
Lightly fried red bell peppers, garlic, shallot, cumin, coriander, and white pepper are stewed with crushed tomatoes and blended into a bold and savory shakshuka curry. Chickpeas are tossed into the sauce before the mixture tops a bed of seasoned rice with fried egg, feta cheese, and fresh herbs. The aromatic combination is rolled into a warm flour tortilla that is seared to finish.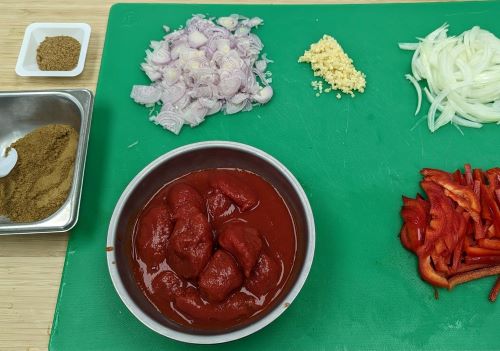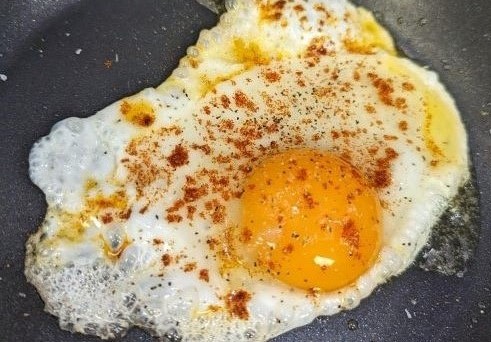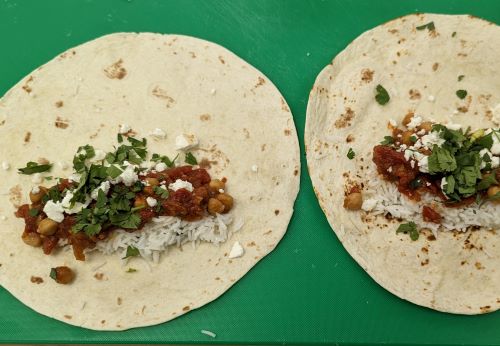 Simplicity Secret: Use a Seasoning Blend
While assembling this breakfast burrito comes down to a few easy steps, a single seasoning blend makes the process even simpler. By replacing the spices and aromatics that characterize the tomato sauce and rice, a shakshuka seasoning blend saves time and money while streamlining back-of-house processes.
Aside from bringing unique flavor to a burrito that's hot off the stove, such seasoning blends can be used just as easily in premade burritos for a convenient, grab-and-go breakfast option. They can also give a Mediterranean flair to other grab-and-go or heat-and-eat offerings like vegetable curry, burrito bowls, or retort rice products. Throw seasoning blend pouches into a "build your own burrito" meal kit and empower consumers to experiment with the shakshuka flavor at home.
Spice Up Your Breakfast Menu with Griffith Foods Solutions
Whether your goal is to diversify your menu or make up-and-coming flavors more approachable for consumers, our solutions are designed to meet your needs. We combine culinary inspiration, consumer insights, and your brand to create solutions catered to your customers. Contact your Griffith Foods rep or start a conversation to see the magic of our seasoning blends for yourself.
Let's Create Better Together
We're here to help inspire creations that keep your product portfolio on trend. Contact your Griffith Foods representative or reach out to our sales team to learn more about our ongoing research and innovative offerings.