Consumers are getting crafty with their alternative protein dishes as the plant-based trend continues to grow its following online. Or, as PEOPLE Magazine Food Editor Shay Spence pronounced on Twitter, "We are entering an era of unprecedented recipe substitutions."
Gone are the days where vegan and vegetarian meant plain and restrictive; instead, consumers are turning to a variety of plant-based alternatives and building flavorful recipes around them as a means of being health- and environmentally-conscious.
Here are some of the top plant-based protein trends we're seeing on social media:
Plant-based Substitutions Showing Up in Fried Up Favorites
Replacing animal protein doesn't mean giving up indulgence. One recipe we're seeing take a plant-based spin is the popcorn-style protein. Plant-based substitutes are thriving in dishes where they are battered, fried, and accompanied by savory sauces or standout dips. Paired with rich and creamy sidekicks, this cooking style, which traditionally uses chicken or shrimp, is gaining popularity in the plant-based space.
Vegetable Alfredo with Popcorn Tofu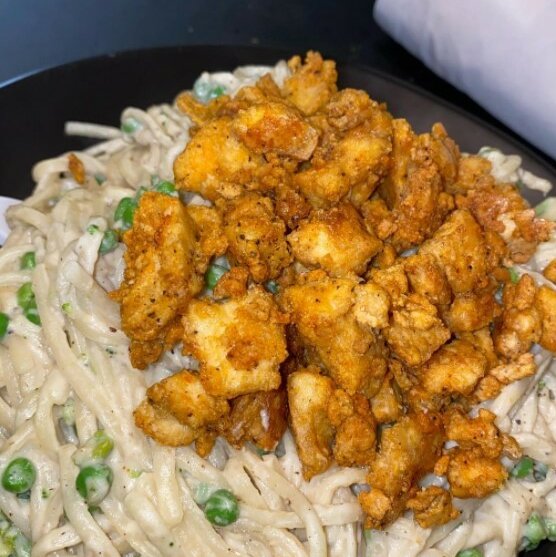 Cajun Popcorn Tofu with Creamy Maple Dip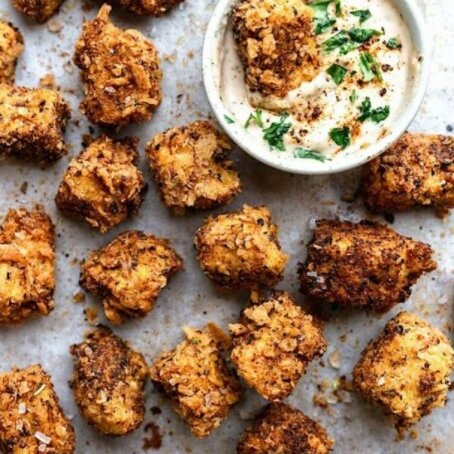 Popcorn "Shrimp" with King Oyster Mushrooms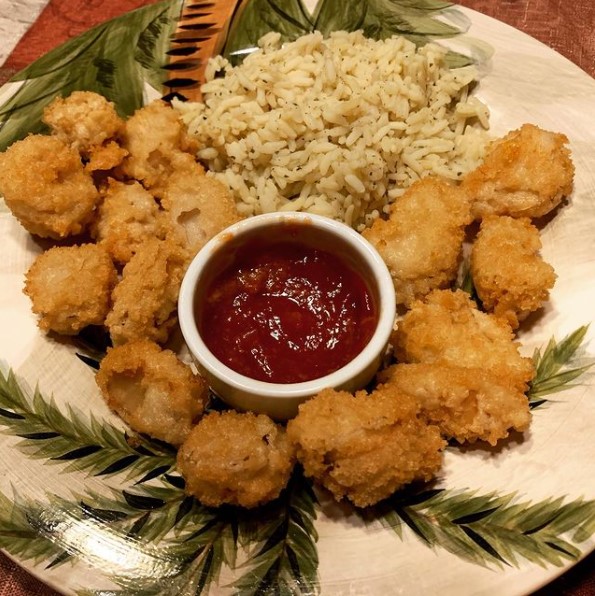 Blended Proteins: Twice the Alt-protein, Hold the Meat
While traditional blended protein products replace only a portion of the animal protein with plant-based protein to reduce meat content, some consumers are taking the trend all the way. Using a mixture of vegetables and meat substitutes to create blended proteins has taken off in the alternative protein space, especially in Spanish conversations online.
Concepts like blended tofu and carrot "meatballs" have gained popularity in place of beef or turkey, as the carrots add an element of sweetness to the traditionally savory recipe. Consumers are even blending tofu and vegetables to create heartier concepts like rich stuffing and fillings.
Tofu and Vegetable Meatballs with Ratatouille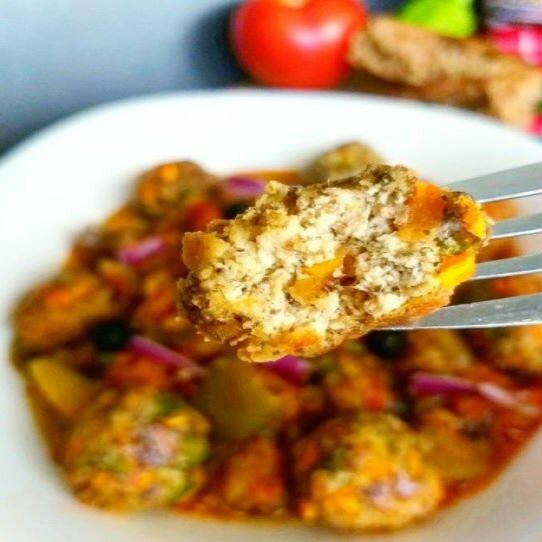 (Blended Tofu) Stuffed Long Beans in Hot Bean Sauce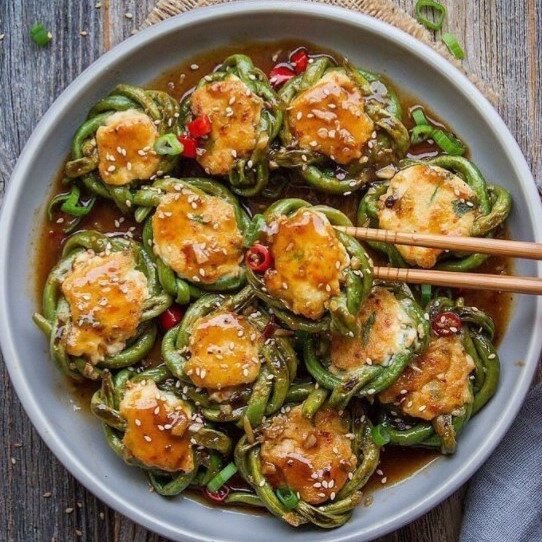 Sustainable Seafood Substitutions
Alternative proteins are planting roots in seafood dishes, too. (Don't worry — we're not talking about growing seaweed.) If you've been following the plant-based trend, you've seen jackfruit shine as the jack-of-all-trades as consumers continue to find inventive new uses for it. Jackfruit has been showing up as a notable substitute for crab in everything from "crab" cakes to "crab" rangoons.
Other popular seafood stand-ins include chickpeas, hearts of palm, and banana blossoms for fish and mushrooms for shrimp.
Jackfruit "Crab" Cakes with Remoulade Sauce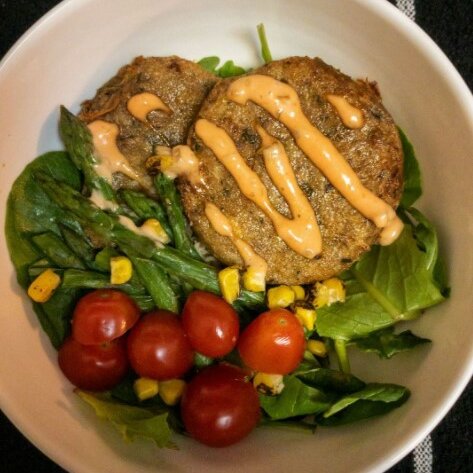 Oven-baked Jackfruit "Crab" Rangoons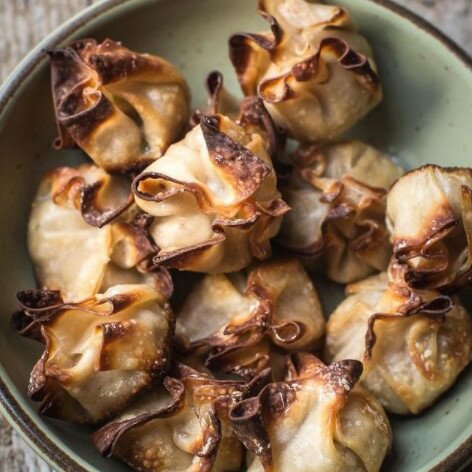 "Whitefish" Salad with Hearts of Palm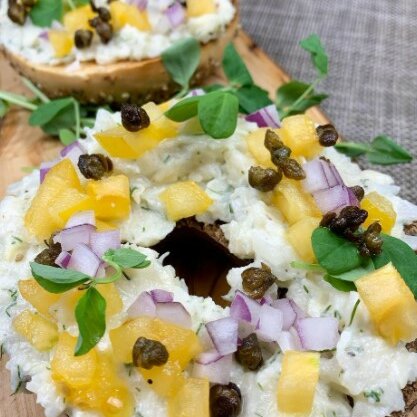 Fast Food Dupes Using Plant-based Alternatives
The introduction of vegan and vegetarian dishes into fast food chains may be a start, but it might not be enough for consumers yet. Another trend we've seen is that people are recreating versions of some of their favorite fast food dishes using plant-based alternatives. One particular ingredient has bubbled up for its ability to help achieve a crispy, fried texture comparable to fast food chicken favorites: Rice flour.
KFC Copycat Bowls with Popcorn Tofu and Kale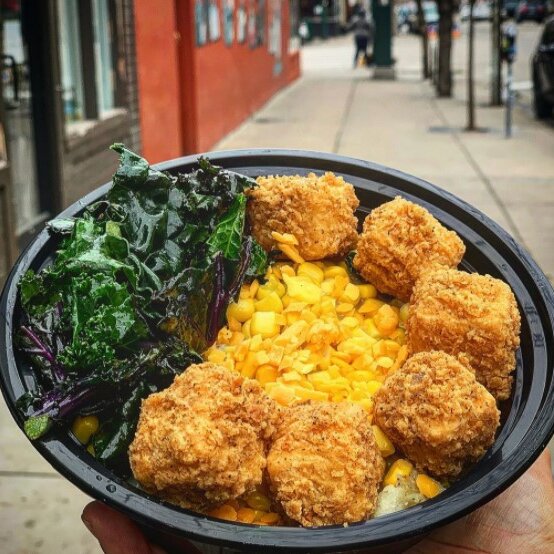 McDonald's Copycat Vegan, Fishless Filet Sandwich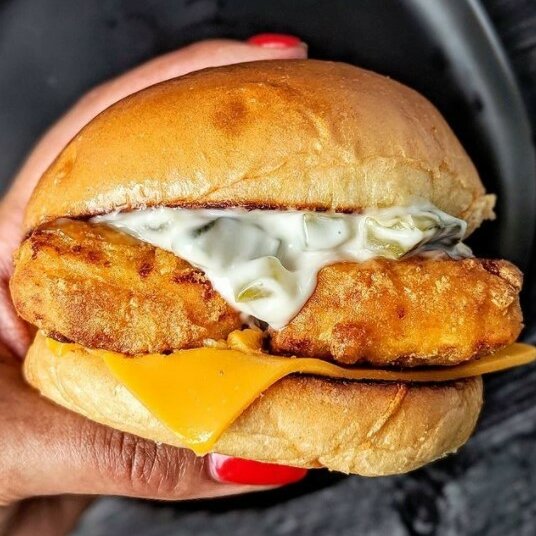 Activating Insights: Plant-based Alternative Proteins at Griffith
It's clear that the plant-based trend isn't phasing out anytime soon. From a variety of jackfruit iterations to blended proteins, Griffith's regional chefs and R&D teams have continued to create insights-driven recipes that cater to what consumers care about most. Here's a peek at a few of our featured plant-based concepts highlighting plant-based proteins: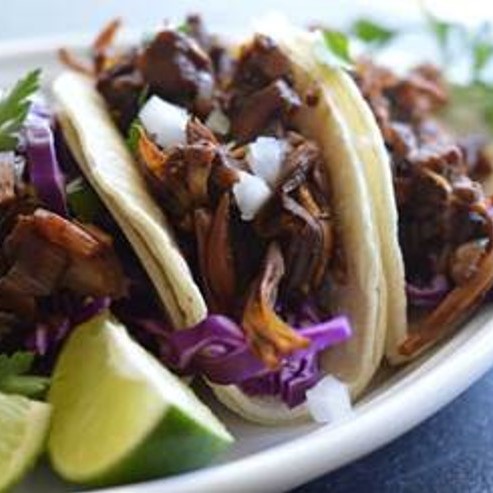 Jackfruit Barbacoa (US)
Slow-braised, perfectly seasoned, pulled jackfruit Barbacoa, served in a fresh corn tortilla, topped with salsa verde and fresh-picked cilantro.
Featured Griffith Foods Product:
Griffith Foods Barbacoa Seasoning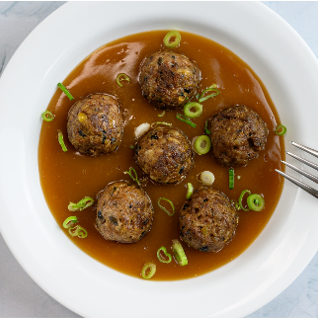 Blended Beef Mushroom and Lentil Meatballs (Canada)
A blend of lean ground beef, laird lentils and mushrooms seasoned with umami-driving ingredients including soy sauce, mushrooms and miso power.
Featured Griffith Foods Products:
Griffith Foods Blended Beef Seasoned Binder
Griffith Foods Vegan Instant Gravy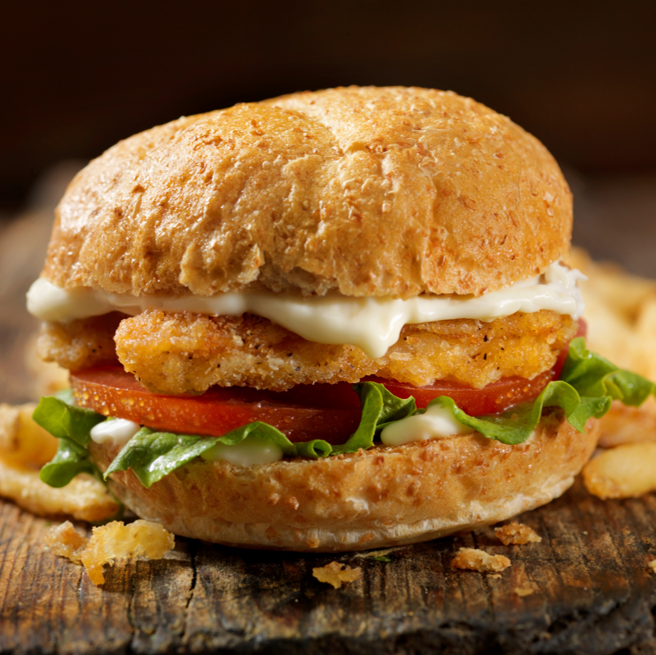 Hamburguesa Buffalo Guacamole
(Mexico)
Powerful and authentic, this burger is characterized by a juicy, slightly smoked, vegetable-based protein patty, gratinated cheese, golden brown plant-based Chorizo and spicy, Buffalo-flavored guacamole.
Featured Griffith Foods Products:
Griffith Foods Plant-Based Burger Mix
Griffith Foods Plant-Based Chorizo
Salsa para Alitas Extra Hot by Custom Culinary®️ Master's Touch®️
Griffith is committed to following industry trends and conducting consumer research to help you stay relevant. Our plant-forward future trend is driven by consumers' demands for clean products, sustainable sourcing practices, and a holistic approach to alternative proteins. To learn more about our trends or how to create better together with us, reach out to your Griffith account rep or contact our team.