Spotlight on Plant-Based Cuisine
Chefs and manufacturers are proving once and for all that plant-based cuisine can be rich, decadent and mouthwateringly delicious. In addition to popular plant-based burgers, expect to see inventive meatless and dairy-free versions of fast food and comfort dishes—such as spaghetti and "meatballs," "chicken" wings, macaroni and "cheese," poutine with vegan gravy, crispy plant-protein schnitzel and BLTs with mushroom "bacon"—as well as delectable products like cashew-based béchamel sauce, chickpea-battered onion rings and non-dairy frozen desserts made with coconut oil. Vegans, vegetarians, flexitarians and omnivores alike flock to these items, most of which retain their "better for you" halo even if they're made with indulgent ingredients.
Industry Insights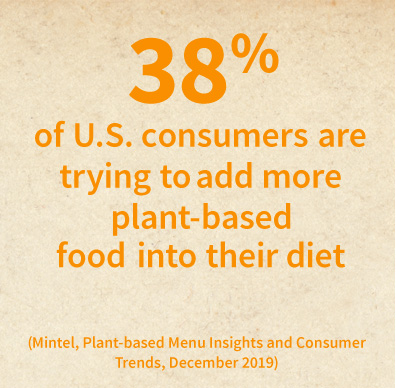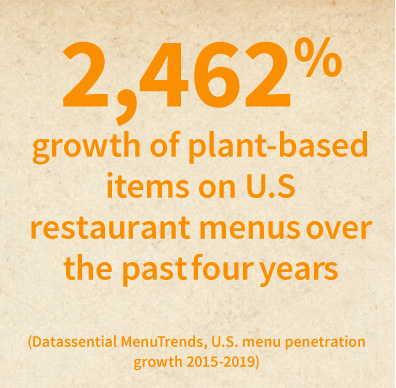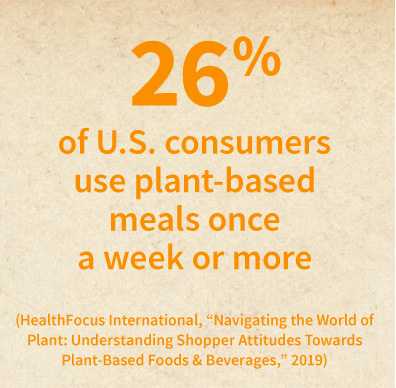 Featured Concepts and Products
Get inspired to create new offerings with these on-trend ideas featuring customized Griffith Foods products. Please contact your Griffith Foods sales representative to request samples of any of these products.
Chickpea Fry Poutine
Coatings and seasonings created by Griffith Foods — including Chickpea Flour, Mediterranean-Seasoned Pre-Dust and Southwest-Style Spice Blend — add appealing texture and flavor to a Chickpea Fry Poutine.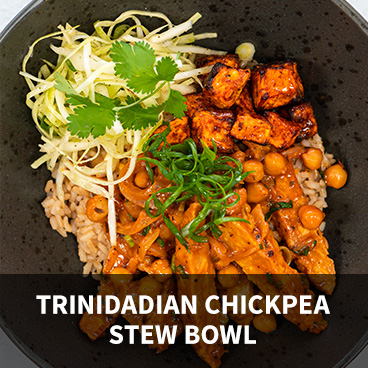 Trinidadian Chickpea Stew Bowl
Seitan and chickpeas bring a vegetarian twist to this traditional Caribbean chicken stew. Served with spiced roasted sweet potatoes and citrus cabbage over coconut rice for an appealing mix of sweet, savory and tangy flavors.
Featured Griffith Seasonings:
Coconut Rice Seasoning
Citrus Vinaigrette Cabbage Seasoning
Trinidad Stew Seasoning
Spiced Sweet Potato Seasoning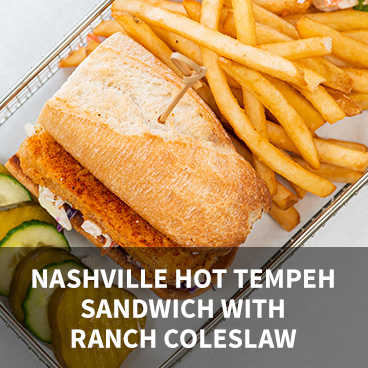 Nashville Hot Tempeh Sandwich with Ranch Coleslaw
Nashville Hot seasoned, crispy-battered tempeh pieces layered with ranch coleslaw and bread and butter pickles, served on a baguette.
Featured Griffith Systems and Seasonings:
Nashville Hot Seasoned Pre-Dust, Batter and Coating System
Nashville Hot Seasoning
Ranch Coleslaw Seasoning
Bread and Butter Quick Pickle Seasoning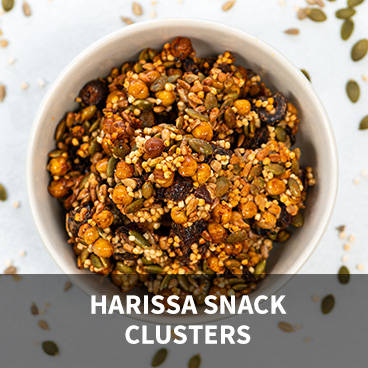 Harissa Snack Clusters
An appealing, crunchy blend of roasted chickpeas, sunflower kernels, pepitas and crispy quinoa with chopped dates and tapioca syrup, tossed in spicy North African harissa seasoning for a kick of spicy flavor.
Featured Griffith Seasoning:
Korean BBQ Portobello Burgers
Spicy sesame-marinated portobello mushrooms, grilled and served on soft Hawaiian-style sweet rolls with vegan gochujang mayonnaise and kimchi.
Featured Griffith Solutions:
Kimchi Starter
Gochujang Seasoning
Spicy Korean BBQ Marinade
Pizza Bowl with Kale, Italian "Sausage" and Olive
Vegan Italian sausage seasoned and sautéed with baby kale, served over pizza-seasoned brown rice with olives, drizzled with a silky tomato, garlic and crushed red pepper-infused tofu sauce.
Featured Griffith Solutions:
Vegan Italian Sausage Seasoning
Tuscan Seasoning Blend
Pizza Seasoning Blend
"Beefy" Broccoli Teriyaki Stir-Fry
Spicy beef-seasoned seitan stir-fried with tender broccoli and teriyaki seasoning, finished with teriyaki-sesame sauce and served over stir-fry-seasoned rice.
Featured Griffith Seasonings:
Stir-Fry Seasoning
Teriyaki Bowl Seasoning
Sriracha Beef Seasoning
The Evolution of Plant-Based Dining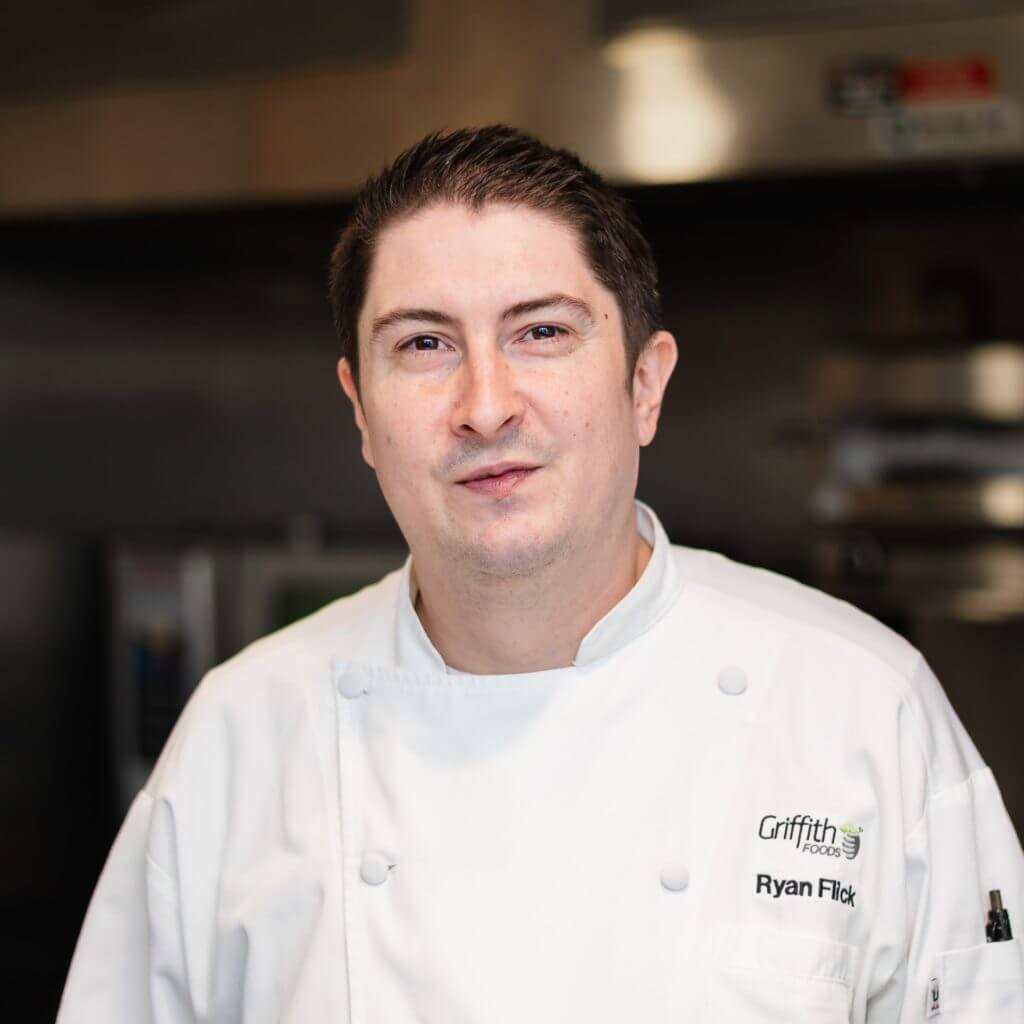 Chef Blog
Chef Ryan Flick shares his perspective on the evolution of plant-based dining, with a look at how operators and manufacturers can adapt existing techniques to create the next generation of meatless cuisine that consumers will love. View the blog post.