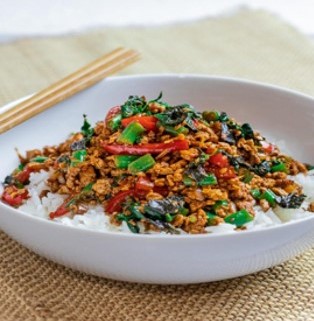 Tofu's reputation in the past has centered around being a substitute — an alternative protein used to accommodate people with vegan or vegetarian diets. Despite the unjustified bad rap tofu has carried among consumers who fear the rich levels of isoflavones and estrogen, soy-based products are reclaiming their place at the table (and not just the vegan or vegetarian ones).
Debunking Tofu Tales
Since 2018, net sentiment (the difference in positive and negative comments or opinions expressed online) around soy has gone up 45%, jumping from 20% to 65% in just two years. Further, positive conversations regarding soy have seen a 150% year-over-year increase as healthy food bloggers work to give credit back where credit is due. Here's what consumers are saying, pointing to a mighty tofu comeback:
Soy is Actually Good For You
"There has been no evidence supporting an inherent risk of estrogen increase, as soy products contain phytoestrogens which bond in the same receptors as estrogen but in fact have the opposite effect."
Just Avoid Soy Isolate and Non-organic Products
"Soy gets a bad rap. Some think it's filled with estrogen, others think it's bad for their gut health. However, ORGANIC soy products are much easier for our digestion system."
Soy is Fine — In Moderation
"I think soy gets a bad rap for a ridiculous reason. I strongly believe everything in moderation is totally fine."
Consumers Experiment with Texture, Spice, and Everything Nice
English and Spanish online conversations alike are declaring support for Team Tofu and siding with other soy-based substances through social media posts that highlight various benefits. Often used as a meat substitute, consumers have enjoyed finding new and creative uses for tofu.
Thanks to its versatility, tofu has found its way into everything from creamy pasta to stir fry dishes. As a low-calorie, no-cholesterol source of protein, calcium, and iron, it earns the approval of the health-conscious. Its texture allows it to take on a variety of flavors — from spicy to fresh — giving people plenty of room to experiment. Trends include nutritional yeast as a popular partner in crime while Asian-inspired dishes are increasingly welcoming tofu debuts: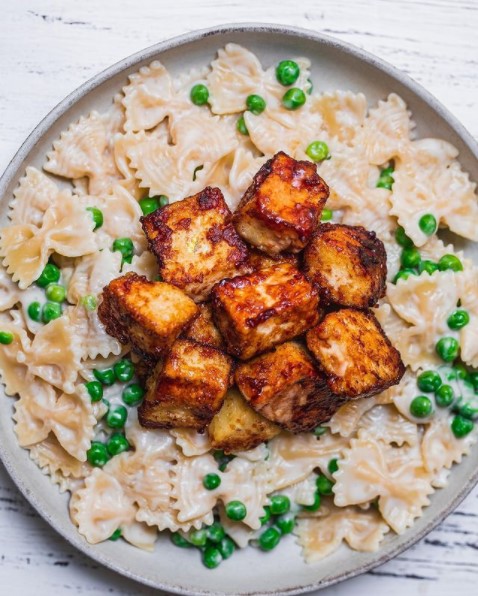 Coconut Pasta and Crispy Tofu
"Coconut pasta with peas and crispy tofu! Can't overstate how good of a combo this is…"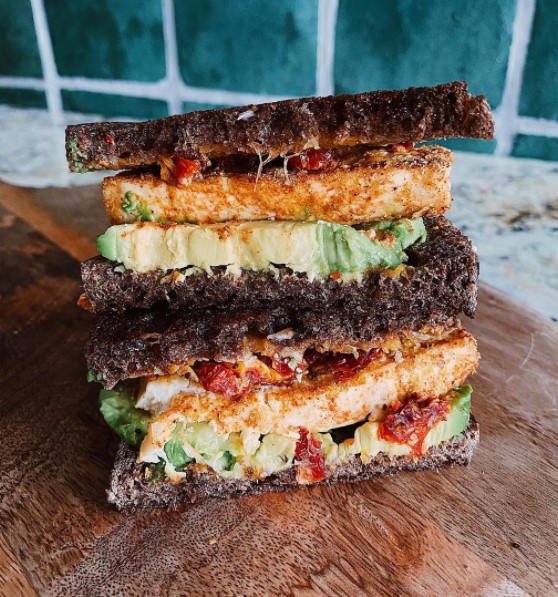 Coating Tofu with Nutritional Yeast
"The true life-hack of this sandwich is coating your tofu in nutritional yeast + spice. It. Changes. The GAME."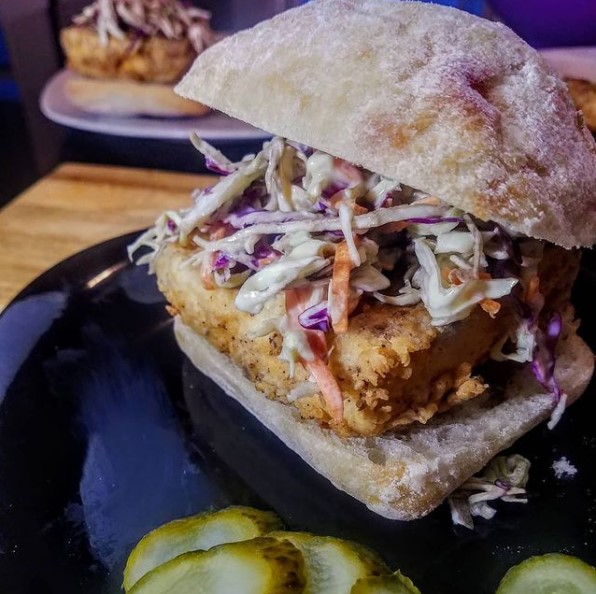 Crispy Fried Tofu Sandwich
"An umami-rich marinade makes you forget you're eating tofu."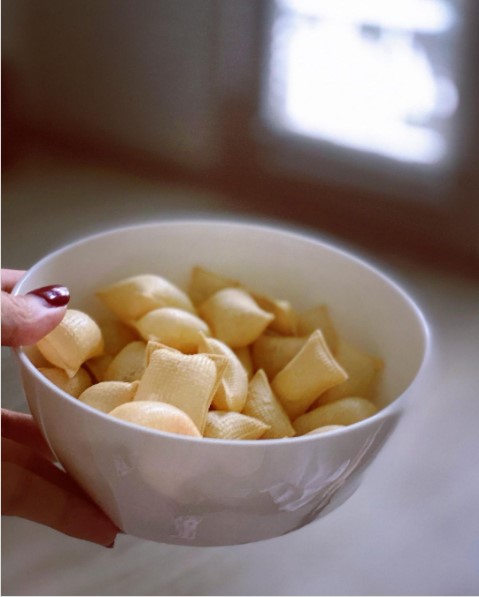 Tofu Skin Pop Crisps
"A fun little experiment I did using tofu skins, and turns out it's so easy and crispy and addicting!"
Leveling the Playing Field for Soy Products
Tofu and soy-based products aren't just "second-string" anymore — the nutrient-packed products are progressively being worked into mainstream menus, rather than simply serving as substitutes to accommodate vegan and vegetarian diets. This is due to a heightened interest in — and acceptance of — soy-based items as myths and misinformation are overturned by experts and the versatility and health benefits of plant-based alternatives gain popularity. Griffith's chefs use these consumer-driven insights to create new dishes and concepts that meet consumers (and their taste buds) where they are: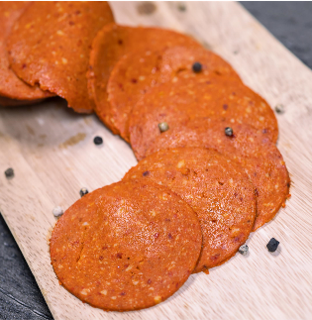 Spicy Plant-based Soppressata
Inspired by spicy Italian soppressata, this deli meat replaces pork with soy protein and feature's Griffith Foods' Soppressata Style Binder.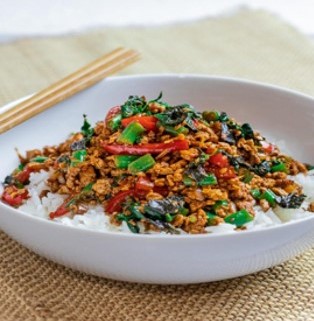 Thai Basil Tofu Stir Fry
Griffith Foods' Spicy Thai Basil Seasoning is used to spice a stir fry of extra firm tofu, Thai chilies, bell peppers, green peppers, green beans, and scallions.
There's more where that comes from when it comes to learning about how to incorporate plant-based products into dishes consumers can't get enough of. Reach out to your Griffith Foods representative for more insight into what's trending. Don't have one? Reach out to us and we'll get you connected.