A Plant-Forward Future
Whether they're motivated by health, ethical concerns or simple curiosity, consumers around the world are incorporating more plant-based meals, snacks and beverages into their diets. In North America, as consumers report wanting to limit—but not eliminate— their meat intake, we're seeing innovative product offerings such as sausages that blend humanely raised meat with fresh vegetables. With the success and popularity of plant-based burgers on international menus, other types of plant-based items that mimic the taste or texture of meat are on the rise. Swiss customers are finding pea protein tuna on grocery shelves, while Chinese consumers can choose vegan duck neck, plant-based spicy crayfish or beetroot zongzi as more healthful alternatives to traditional dishes.
However, not all plant-based items are meant to recreate the attributes of meat. For example, Thai crispy oyster mushrooms are promoted as a better-for-you alternative to meat snacks, and Brazilian smoke-flavored bean sprouts deliver on both taste and nutrition, with vegan and high-protein claims on the package. Flavorful, memorable items like these appeal to a growing population of consumers who seek out unique plant-based options as part of a flexitarian lifestyle.

QSR/FOODSERVICE:

Plant-based meat substitutes can be found on menus throughout the world, and vegan burgers are a great "gateway" dish for curious diners.
PROTEIN PROCESSORS:

Consumers reducing their meat intake due to health, environmental or ethical concerns are turning to plant-based proteins.
SNACKING:

Leverage the power of health and satiety claims, when possible. Plant-based snacks making a combination of vegan and high-protein claims are on the rise.
Culinary Inspiration
Get inspired by these on-trend concepts to create innovative offerings using Griffith Foods products. Please contact your Griffith Foods representative or reach out to us to learn how this trend can be customized to your product portfolio.
Plant-based Dishes from our US Chefs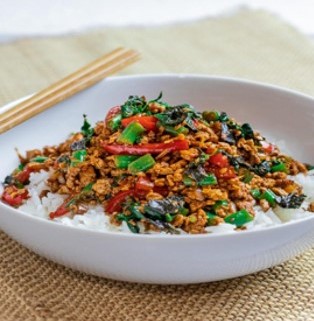 Thai Basil Tofu Stir Fry (Pad Krapow)
Spicy Thai Basil seasoning spices this flavorful stir fry of extra firm tofu, Thai chilies, bell peppers, green beans and scallions. As a center of the plate served on the rice, as a Thai Basil Wrap or as a meal kit option.
Featured Griffith Foods Product:
Spicy Thai Basil seasoning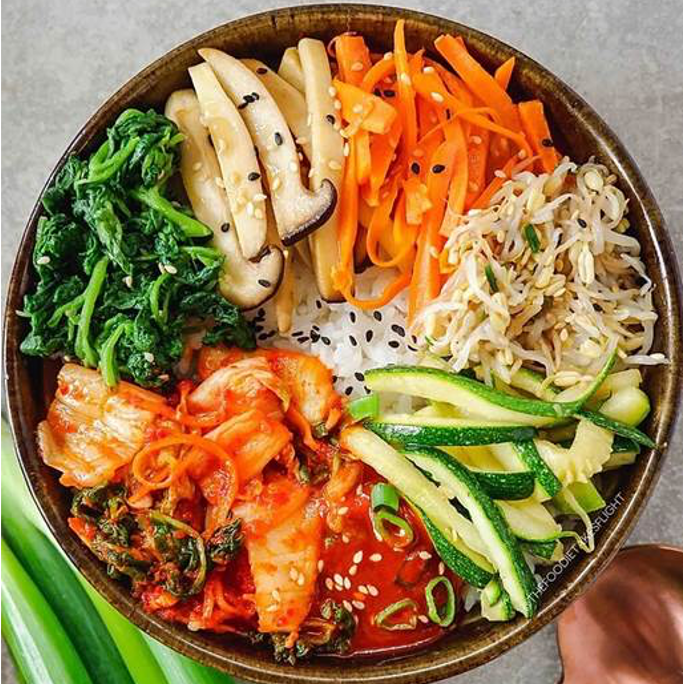 Korean BBQ Vegan Protein Bowl
A high-protein bowl loaded with Korean BBQ seasoned veggie ground accompanied by edamame, spicy pickled cucumbers and toasted sesame seasoned kimchee fried rice.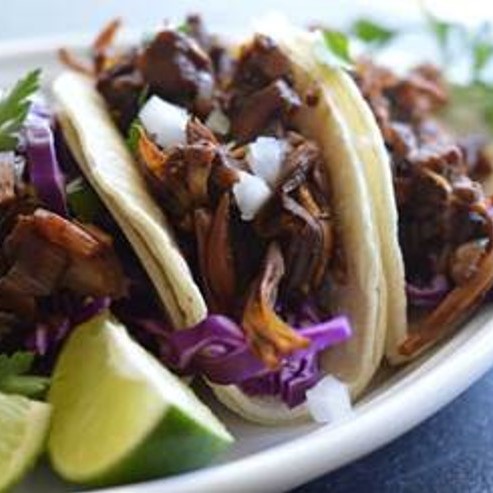 Jackfruit Barbacoa Tacos
Slow-braised and perfectly seasoned pulled jackfruit barbacoa served in a fresh corn tortilla, topped with salsa verde and freshly picked cilantro.
Plant-based Dishes from our Mexico Chefs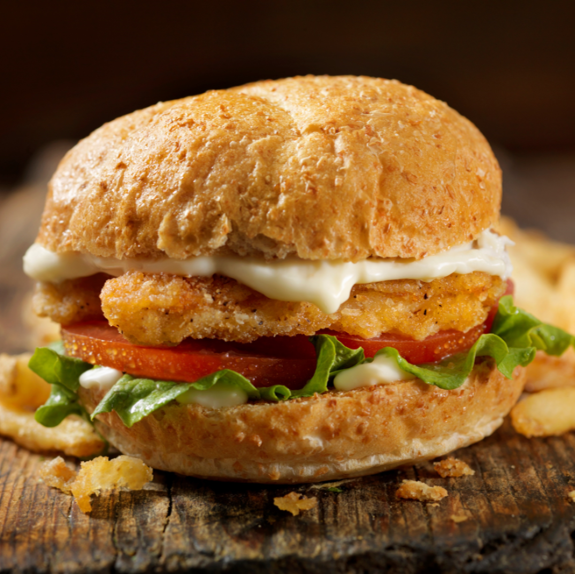 Hamburguesa Buffalo Guacamole
Powerful and authentic, this burger is characterized by a juicy, slightly smoked, vegetable-based protein patty, gratinated cheese, golden brown plant-based Chorizo and spicy, Buffalo-flavored guacamole.
Featured Griffith Foods Products:
Plant-based Burger Mix
Plant-based Chorizo
Salsa para Alitas Extra Hot by Custom Culinary®️ Master's Touch®️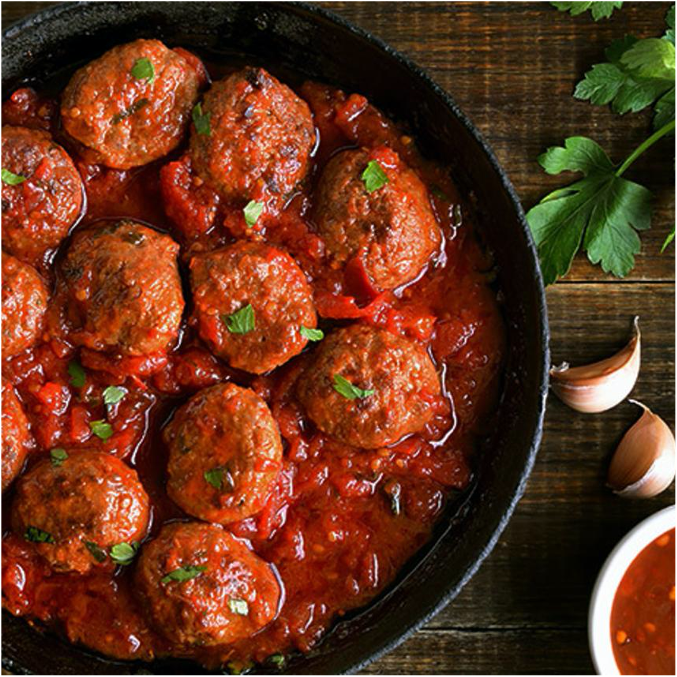 Albóndigas sin Carne en Caldillo de Chipotle Ahumado
Warm and comforting with plenty of homemade flavor, this recipe fuses plant-based protein and hard-boiled eggs to recreate "meatballs" that are simmered in a smoky chipotle broth.
Featured Griffith Foods Products:
Plant-based Burger Mix
Smoked Chipotle Caldillo
Sodium-free Spicy Seasoning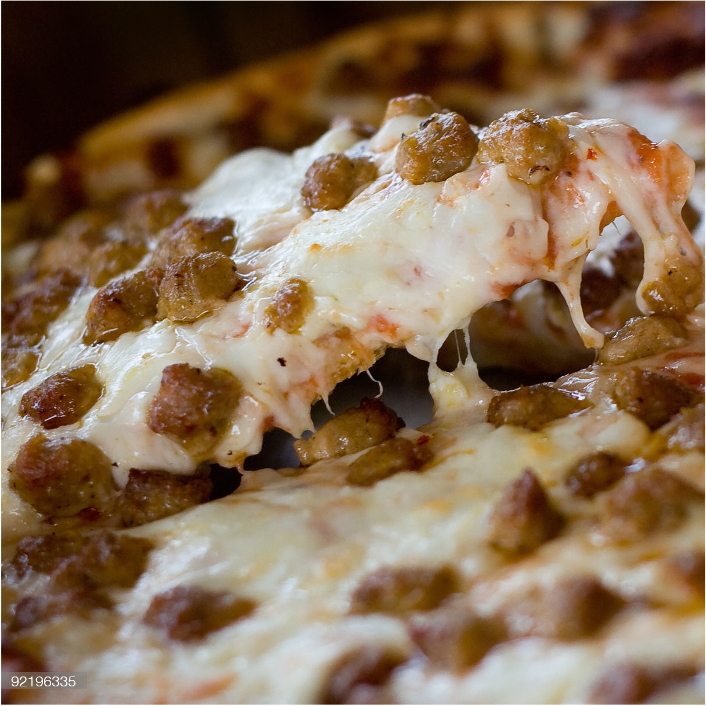 Pizza Cervecera
This pizza's dough is hydrated with light beer, dressed with tomato sauce, and topped with a combination of mozzarella and provolone cheeses that gratinate to subtly smoky-perfection. The dish is finished off with non-chorizo and non-ground beef alternative proteins.
Featured Griffith Foods Products:
Plant-based Chorizo
Plant-based Ground "Meat"
Salsas Negras Sauce
Plant-based Dishes from our Canada Chefs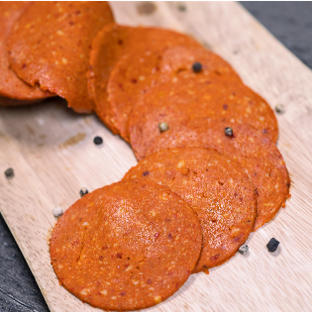 Spicy Plant-based Soppressata
Inspired from spicy Italian Soppressata, this deli meat replaces pork with soy protein.
Featured Griffith Foods Product: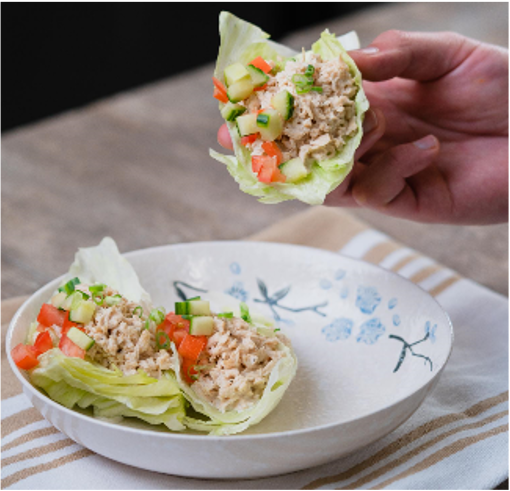 Plant-based Chicken Lettuce Wraps
Instant "just add water" plant-based chicken mix lightly bound with a vegan mayonnaise.
Featured Griffith Foods Product:
Plant-based Chicken Mix
Vegan Mayo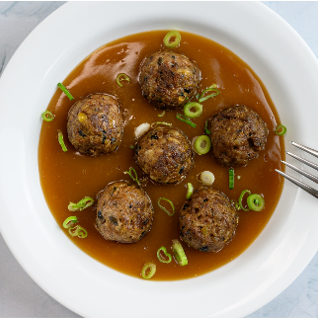 Blended Beef Mushroom & Lentil Meatballs
A blend of lean ground beef, laird lentils and mushrooms seasoned with umami driving ingredients including soy sauce, mushroom and miso powder.
Featured Griffith Foods Product:
Blended Beef Seasoned Binder
Vegan Instant Gravy
Culinary Perspective
Enjoy a lively conversation between Chef Mark Serice, Vice President of Global Culinary, and Chef Jonny Tomlin, Corporate Executive Chef, as they discuss "A Plant-forward Future" in our latest podcast.
You'll learn about our chefs' favorite ways to mimic meat using vegetables, along with other tips and strategies for navigating the plant-forward trend.
Let's Create Better Together
We're here to help inspire creations that keep your product portfolio on-trend. Contact your Griffith Foods representative or reach out to our sales team to learn more about our ongoing research and innovative offerings.
Sources:
Mintel, 2021 FlavorIQ® Global Trends and Insights Report, January 2021
Mintel, Saving the Planet with Sustainable Ingredients, March 2020