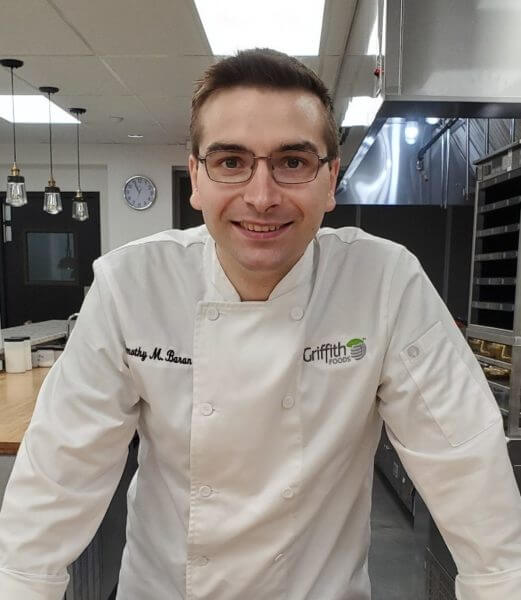 Timothy Baran
Corporate Chef
Timothy Baran is a Corporate Chef for Griffith Foods US, where he creates and refines culinary-inspired products, working with R&D to bring them to commercialization. He has worked in many areas of the industry, including fine dining, teaching, and competing professionally, including four ACF competitions and one WACS competition. He is a member of the ACF and RCA, a National Champion Official apprentice for the ACF Culinary Team USA, and an Official apprentice for the ACF Certified Master Chef exam.
Griffith Foods in the News
Stay connected with Griffith Foods! Get news, stories, and press releases from across our entire global ecosystem.
Let's Create
Better Together.
Want to get in touch? We'd love to hear from you. Fill out the form and we will reach out to you as soon as possible.
"*" indicates required fields