Our Purpose
We blend care and creativity to nourish the world.
At Griffith Foods, our purpose defines who we are, what we do, and why we exist, highlighting what makes us distinct and authentic in the marketplace. We help our partners meet the evolving needs and desires of consumers in ways that respect and sustain the planet. Our care and creativity mean we'll find the right mix of global reach and local impact to serve the earth and nourish all of us who call it home.
Our Story
"If you look at our history, being a vehicle for the greater good has been the ethos of this company."

– Brian Griffith, Owner and Executive Chairman
Action follows purpose. Collaboration leads to innovation. And more often than not, the future you can envision is the future you can make a reality. This was certainly true in 1919 when Enoch Luther (E.L.) Griffith, a Chicago salesman, and his son Carroll Ladd (C.L.) Griffith, a pharmacologist, took the first bold steps toward improving America's food industry. The Griffiths' aim was to introduce food science to the food industry. Why? Because they believed they could improve food safety while creating healthier, better-tasting food.

Fast forward four generations and a century later, and it's the same purpose-driven approach that continues to guide Griffith Foods today, and for the next 100 years
1920 – 1930
North American Growth
1930 – 1940
Product Development
1960 – 1970
Increasing Innovation
1980 – 1990
Purposeful Evolution
2000 – 2020
Built for Success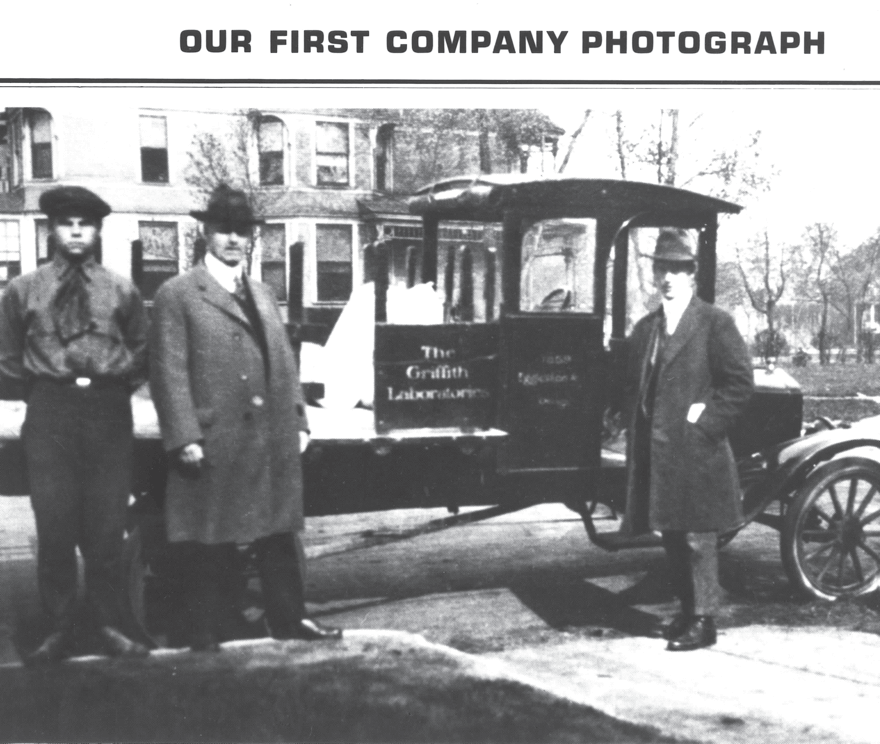 Our Founding
At a time when the nation's food supply couldn't be trusted, Enoch Luther (E.L.) Griffith and Carroll Ladd (C.L.) Griffith recognized the need to introduce food science to the food industry through personal customer relationships. Thus began the storefront start of the company at 429 W. 79th Street in Chicago.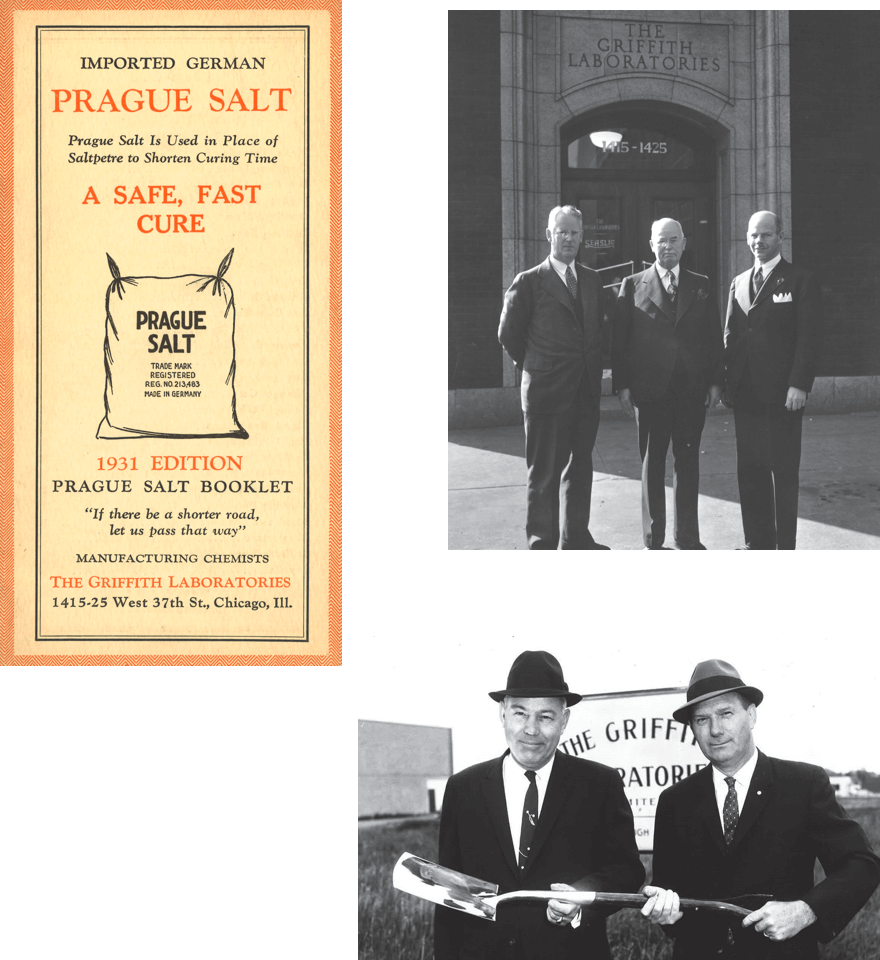 North American Growth
On May 14, 1929, Griffith's first company outside of the United States was established in Toronto under the leadership of E.L. Griffith's nephews, Maurice and Luther Rector.  Griffith introduces specialty flours, liquid seasonings, and imports German Prague Salt, which dramatically reduced the required curing times for ham, bacon, and sausage.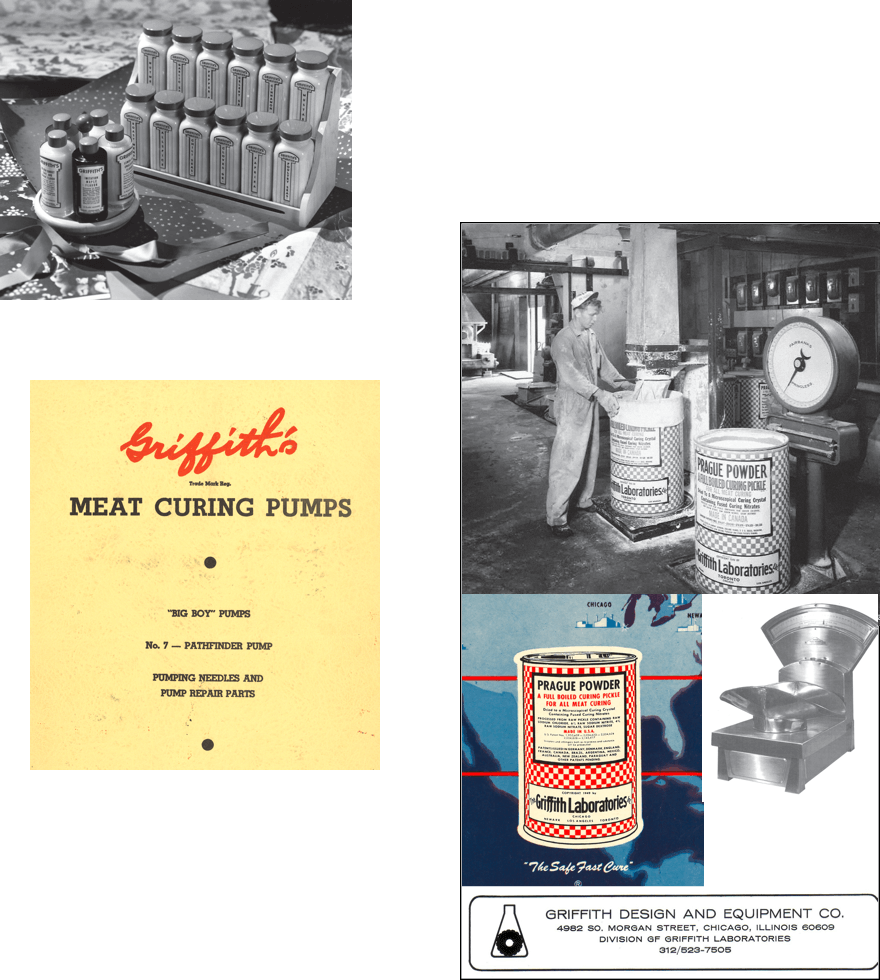 Product Development
Working to create safer, healthier and better-tasting food, Griffith utilized innovative technologies and processes to enhance the taste and safety of food products while reducing cost and speeding up production – developing Prague Powder "The Safe Fast Cure", hydrolyzed vegetable protein, an essential and affordable building block of flavor, antioxidant seasonings and more.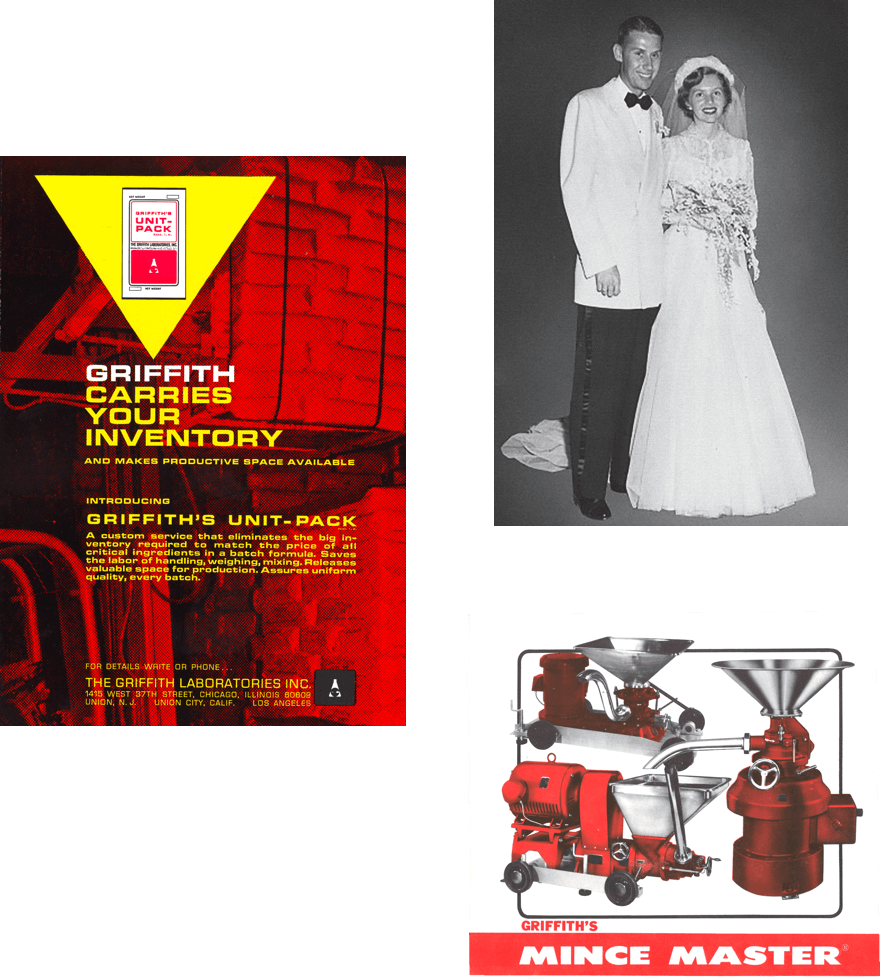 Going Global
Then, as now, Griffith grew by helping its customers grow – expanding its product line and services with ingredients and technology made to assure dependable flavor, texture, and quality. E.L.'s grandson, Dean L. Griffith joins the company and pioneers a global spirit to adapt and meet the needs of the cultures we serve.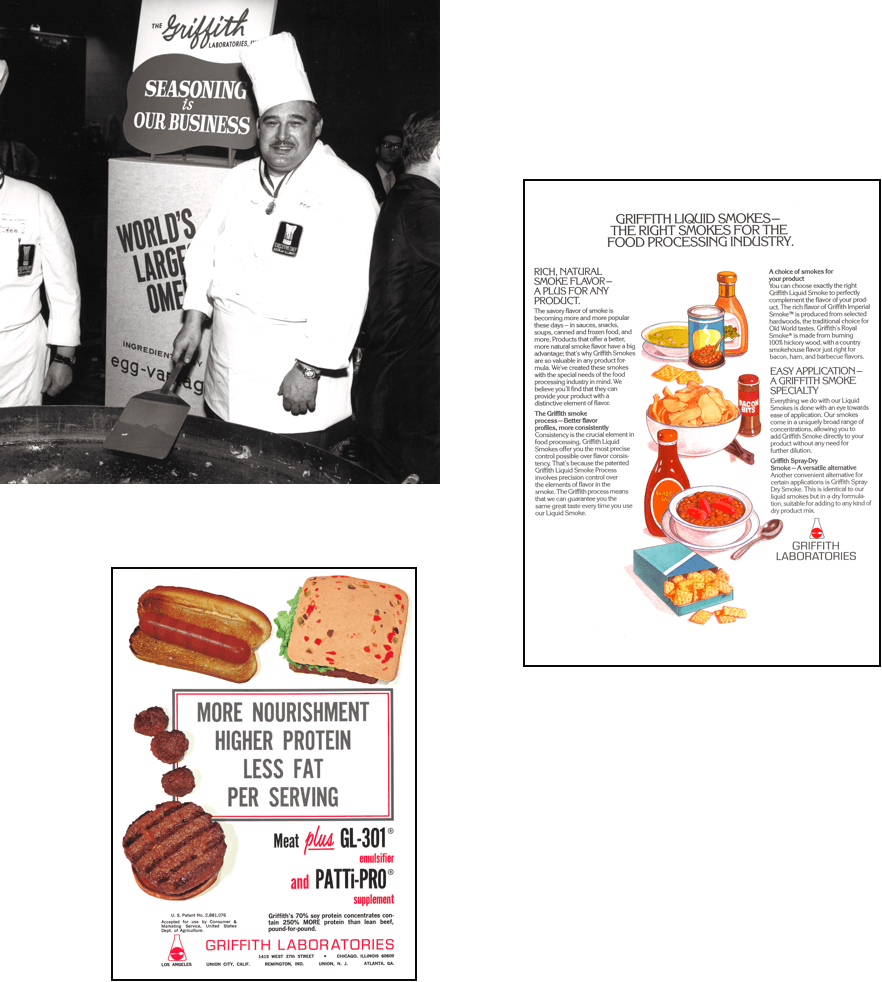 Increasing Innovation
Following new operations in South America, Europe, and Asia in the 1960s and 1970s, Dean Griffith restructured the company in 1978 to preserve its global footprint. Further pushes for improvement involved collaboration between culinary teams and food scientists, allowing Griffith to expand within the food industry. 
Unit Paks offer processors and foodservice operations optimized batching and back-of-house efficiencies. Griffith Foods introduces HVP flavor extensions, Flava Glaze for BBQ, authentic liquid blends, and unique coating systems with increased durability and functionality in baked and fried applications.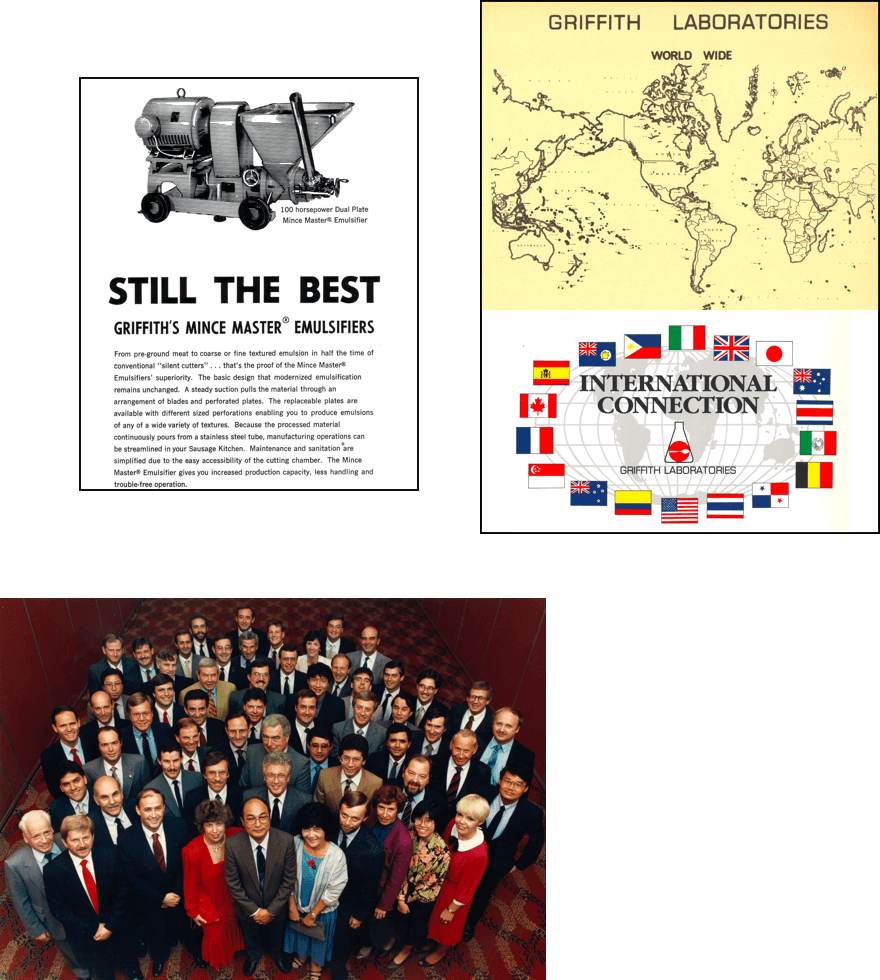 Purposeful Evolution
By acquiring new companies, creating a new division, and further developing its core capabilities, the company blended together diverse approaches and points of view to help customers grow. Griffith acquired Custom Culinary® in 1991 to expand its soup, base, sauce, and gravy offerings, then launched its Innova®Flavors division in 1997, which greatly diversified its catalog of customizable  natural flavorings, pastes, and marinades
Two new, state-of-the-art Culinary Centers are opened at the Alsip headquarters and in Europe to provide customers with additional product development resources. Custom Culinary® is acquired and Innova®, a manufacturer of savory flavors, is established. New facilities are built in Brazil, Southern China, and South Korea.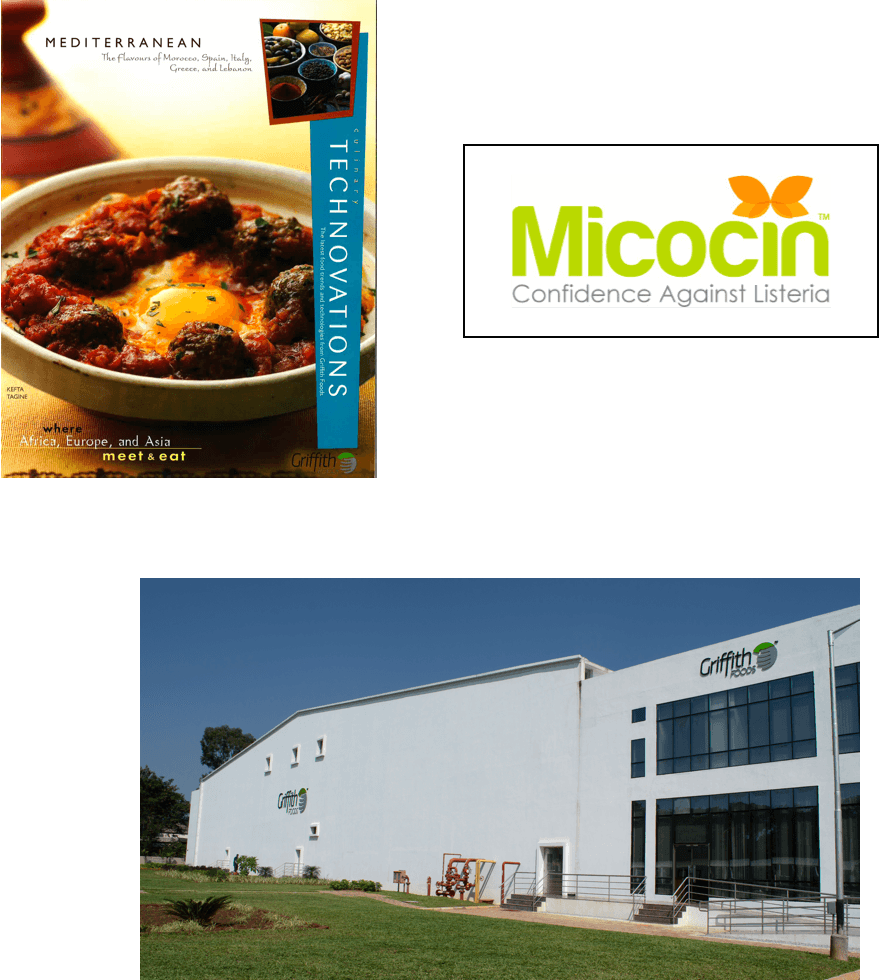 Built for Success
Griffith's sustainability platform has been a key driver of change looking toward the future.
By following the four strategic thrusts – shared value, leverage technology, partner ecosystems, and health and nutrition – a positive impact has been made through endeavors like the Griffith Sustainably Sourced (GSS) program and clean-label products. These initiatives are both a validation of Griffith Foods' past successes and an essential step in our continuing push to blend care and creativity to nourish the world.
Griffith Foods acquires a liquids facility focused on the production of sauces and soups. New manufacturing units are built in Mexico, India, and Northern China. Additional culinary centers are constructed within targeted facilities throughout the world. In 2019, the company launches TEROVA™, a supplier of sustainably sourced and superior spices, herbs, botanicals, and innovative ingredients, in order to scale sustainable sourcing efforts.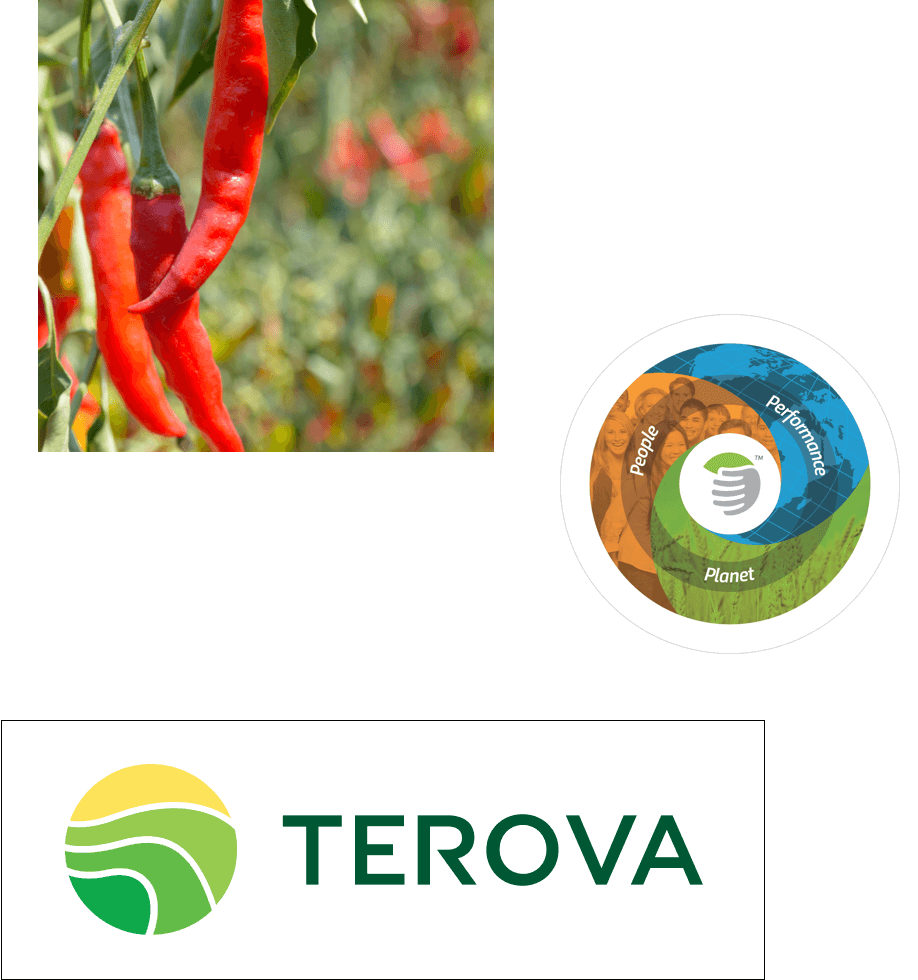 A New Era
Today, the world is Griffith Foods' market. Its central pursuit builds on its legacy of blending care and creativity to nourish the world. Countless global partners rely on the company for seasonings, spices, coatings, sauces, and more, while its sustainability efforts support local and regional food ecosystems around the world.
Our Values
Born from our purpose, our values are at the heart of everything we do.
Make the Future Better

We are optimistic and courageous while making choices in pursuit of our dreams. Sustainability informs our curiosity, imagination, and innovation. We are passionate about leaving our planet a better place for future generations. We believe the best is yet to come.

Work Together Globally

We recognize our diversity creates a unique strength, and we learn from our colleagues and partners globally. By collaborating, communicating, sharing, and learning, we create better together.

Behave like Owners

We are passionate about creating long-term value. We believe that we are part of something bigger than ourselves and strive to make a difference. We trust each other and treat talent as a valuable resource. We believe in strategic risk-taking and in doing the right thing, especially when it is hard to do.

Build Customer Success

Recognizing that our success depends on our customers' success, we work to create value and ensure success by understanding, anticipating and prioritizing customer needs. We build a mutual commitment to derive sustainable long-term value.

Deliver Results

We take personal responsibility for meeting our commitments. We are focused on achieving objectives aligned to our triple bottom line of people, planet, and performance. We execute with excellence, measure results, and reward success.

Act like Family

We are a caring family company where everyone has the opportunity to grow, follow their own personal "Purpose" and find fulfillment in their work. We support each other and demonstrate mutual respect. We nourish people's well-being – physical, mental, and financial.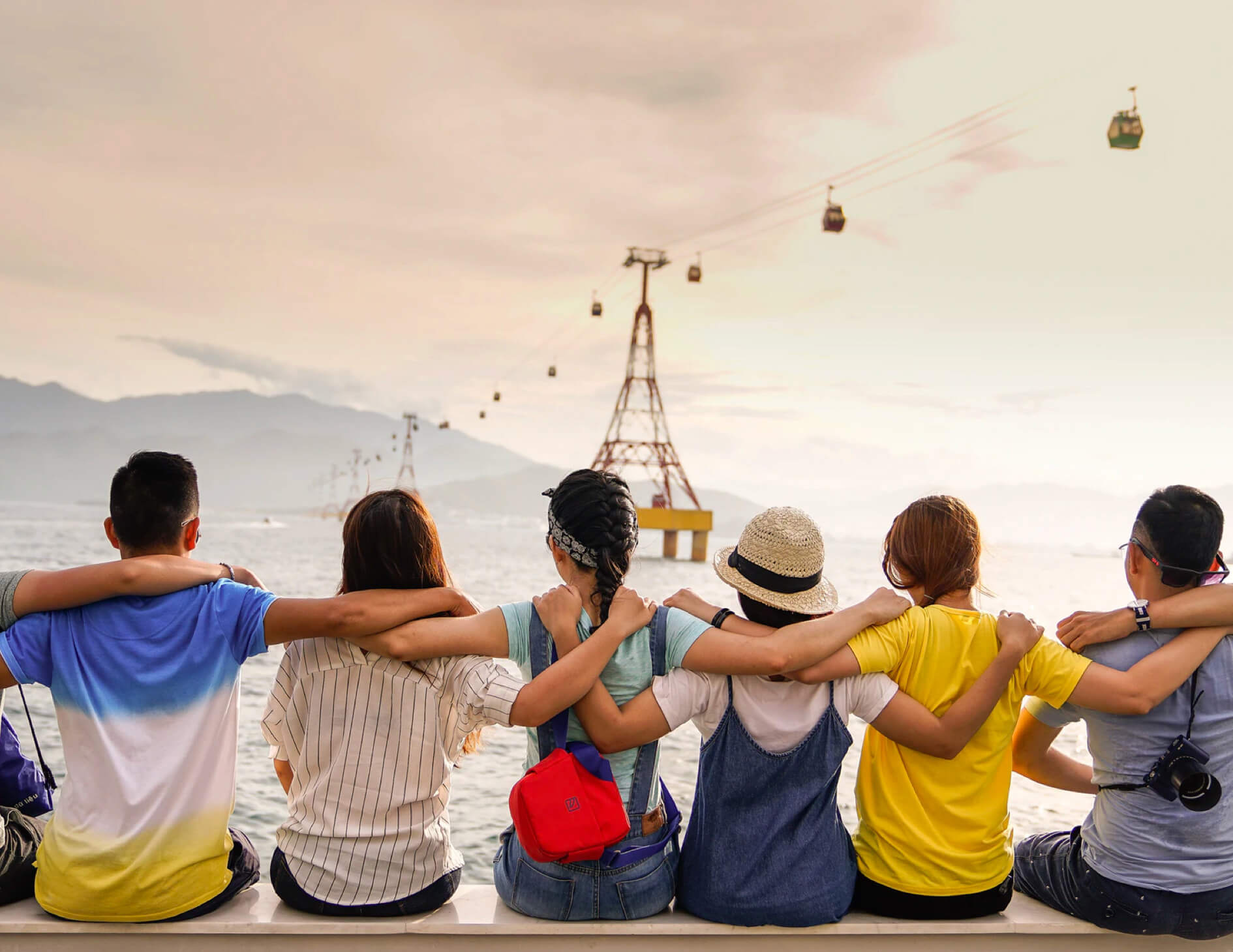 Join Our Family
When you join Griffith Foods, you are not only joining our family, you are joining a community of change-makers. At Griffith Foods, you are encouraged and empowered to make meaningful contributions and discover innovative solutions. Learn more about our career opportunities and join us on our journey to nourish the world.
Our Leadership
We believe in leading by example. Connected by a shared purpose, our leaders are committed to the well-being of every Griffith Foods employee, while maintaining responsible stewardship of the People, Planet, and Performance.
P.B Chinnappa

Managing Director – India

Richard Pattinson

Managing Director of Griffco Foods, GRIFFCO

Hema S N

Director – Human Resources, India Middle East

Om Prakash

Director of Research and Development, India Middle East

Chaithanya Agasthyaraju

Director and Chief Financial Officer, India Middle East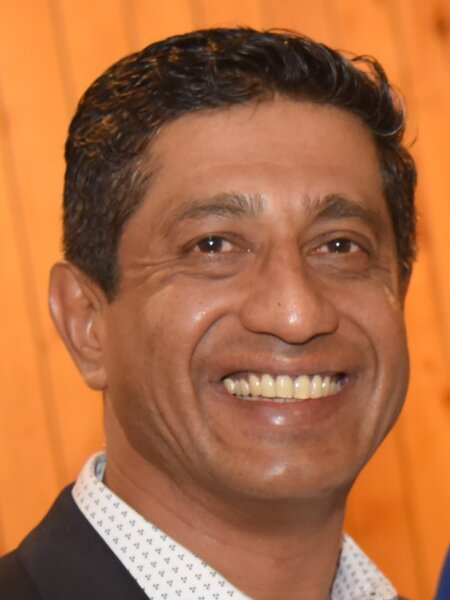 P.B Chinnappa
Managing Director – India
P.B Chinnappa has over 28 years of experience in the Food and Beverage industry, which includes production, sourcing, and backward integration. P.B Chinnappa started his career with the Tata Tea, on their plantations in Southern India. Thereon he worked with Cadbury India Limited, managing Cocoa Operations, which included sourcing of Cocoa internationally, and managing the primary cocoa processing units for domestically sourced cocoa. During this time, he also played a key role in the backward integration of the crop in the Southern states of India.
P.B Chinnappa has been with Griffith Foods since 2007. His interests include technology, sports and education.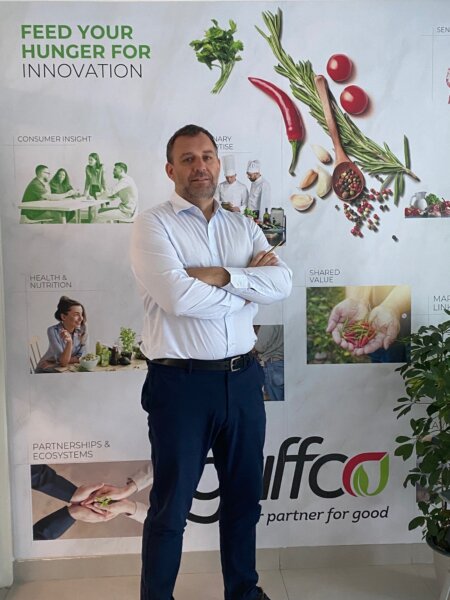 Richard Pattinson
Managing Director of Griffco Foods, GRIFFCO
Richard brings over 20 years of experience in the food manufacturing industry and is a global senior sales expert in sweet and savoury food systems, speciality flour, added value culinary ingredients, culinary sauces, UHT and oils and fats. Richard started his career in value added poultry industry as a scientist and walked his way through to R&D manager then successfully transitioned into technical sales. ​
​
Richard joined Griffco Foods since October 2021 appointed as general manager. Richard shares GRIFFCO's goal to become the region's leading supplier of value-added food ingredients with his technical knowledge, creative approach to NPD and deep market expertise.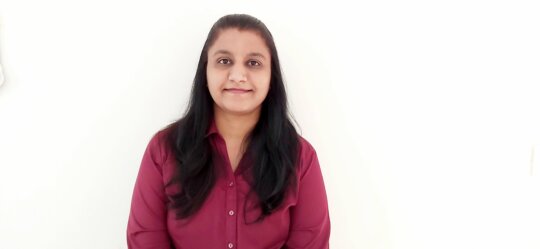 Hema S N
Director – Human Resources, India Middle East
Hema S N joined Griffith Foods as Sr. Manager Human Resources in July 2019 and brings fifteen years of experience in HR Operations, Employee Relations & Culture and Talent Management Prior to this role, Hema was Human Resources – Business Partner for South West Region for Kerry Ingredients Hema holds a Post-Graduation in Human Resource Management from XLRI Business school.
She is a passionate volunteer teaching government school children in rural villages as well as involved in other volunteering activities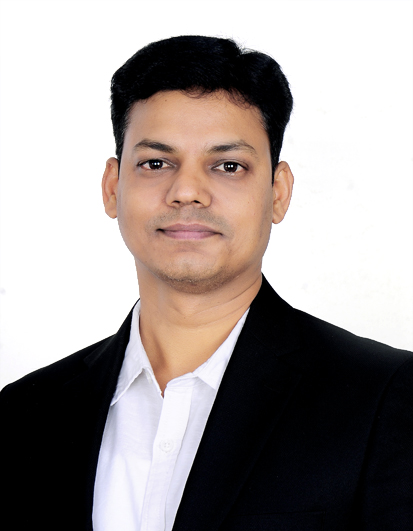 Om Prakash
Director of Research and Development, India Middle East
Om Prakash joined Griffith with 18 years of experience in Research and Development in Food & Beverage Industry. His work experience involves amalgamation of fast-moving consumer goods (FMCG) and Food Ingredient Industry. His expertise comprised of varied product developments ranging from Beverages, Snacks, Seasonings, Marinades, Coatings, Extruded products, Cereals, Bakery, Confectionery, Frozen and RTE product category. He has been responsible in starting new product lines, scale ups, setting up of product processes and R&D labs. He had previously worked at Kerry, Cavinkare and Wrigley-Mars.
A Food Technologist from CFTRI, Mysore, MBA in Technology Management from Anna University and Graduation in Agriculture form PAU, Ludhiana has been the base of education and technical knowhow. A philosopher and listener by nature; adventurous, analytical and continual learning keeps him motivated. He strives for building motivated team and taking them along.
Chaithanya Agasthyaraju
Director and Chief Financial Officer, India Middle East
Chaithanya Agasthyaraju is the Director and Chief Financial Officer of Griffith Foods for India & Middle East responsible for leading the company's Finance Function and driving operations including Finance Strategy, Corporate Finance, Business Finance, Treasury, Taxation, Compliance and Controllership.
Chaithanya Joined Griffith Foods in June 2022.
Prior to joining Griffith, Chaithanya was with Hyundai Motor India and Ashok Leyland for 18 years, where he held several leadership positions including leading the Corporate Finance, Treasury, Financial Planning & Analysis, Controllership.
Chaithanya has a Bachelor of Commerce from IGNOU and is a Chartered Accountant.
Board of Directors
Our board of directors comes from rich, diverse backgrounds that lend well to Griffith Foods' Purpose. We are proud to have this dynamic group of leaders usher us into the next century of purpose-driven business.
Brian Griffith

Executive Chairman

TC Chatterjee

Chief Executive Officer

Matt West

Executive Vice President and CFO

Jose-Luis Bretones

Board Member

Joseph Maslick

Board Member

Joseph Schmieder

Board Member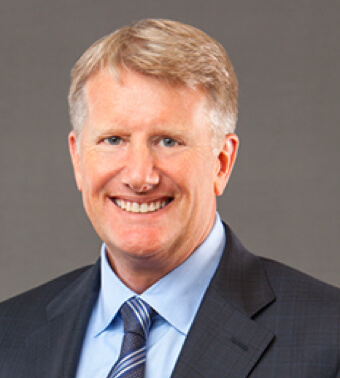 Brian Griffith
Executive Chairman
Brian is the fourth-generation family member to lead Griffith Foods. He has worked in the food industry for almost three decades, with more than 20 years of service at Griffith. Throughout his tenure with the company, Brian has held diverse leadership positions within Griffith and Custom Culinary, Inc., a wholly-owned subsidiary, including management roles in Europe, Asia, and North America. From 2005 until 2014, he led our teams in the dynamic Asia Pacific markets, served as Vice Chairman and Group President for Central and South America, Asia Pacific, and India Middle East for Griffith. In 2015, Brian began leading Griffith Foods as Executive Chairman.
Over the past four years, he has spearheaded a team to establish form and structure in Griffith's sustainability platform of People, Planet and Performance, and apply it across all business units worldwide. In the coming years, he will continue guiding the organization to develop new shared value opportunities and promote a Purpose-driven strategy that supports the community and preserves the planet while fostering continued successful performance.
Brian earned a B.A. in International Political Science from Miami University in Oxford, Ohio, and an M.B.A. from Case Western Reserve University's Weatherhead School of Management.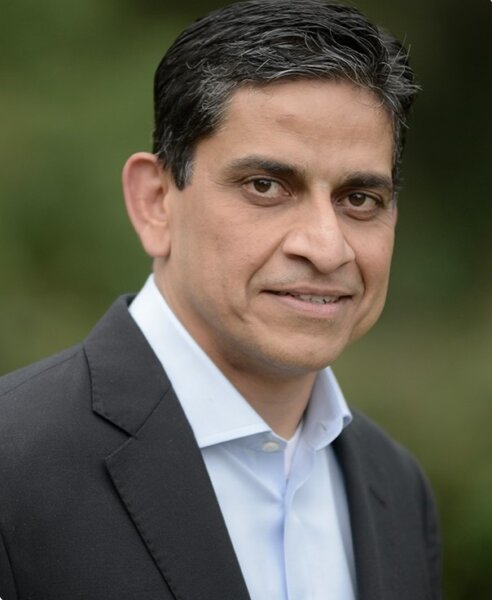 TC Chatterjee
Chief Executive Officer
TC Chatterjee was named Chief Executive Officer in 2016. Before becoming CEO, TC held positions as Chief Operating Officer, as well as Group President across some of Griffith's fastest-growing regions, including Central and South America, Asia Pacific, and India – Middle East, as well as Custom Culinary, Inc., a wholly-owned subsidiary of Griffith Foods™.
"Griffith's global footprint and our ability to add value to our customers and their customers through our expertise and experience in food science, culinary arts, sensory and consumer insight help us offer a range of capabilities to enable our customers' growth and innovation. We are proud of our ability to provide these locally as well as globally."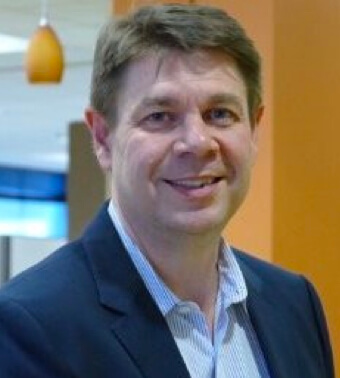 Matt West
Executive Vice President and CFO
Matt West joined Griffith Foods in 2017 as Chief Financial Officer following a 27-year Finance career in global food and consumer products companies. Matt leads the planning and strategy for Griffith's financial performance as well as the company's funding and investment strategies.
"At Griffith Foods™, we operate in numerous countries that each have strong opportunities to grow our business. Our cash flow and capital investments are the fuel for our growth," Matt said. "In Finance, we balance the reinvestment of company profits with funding from our financial partners to support the best business opportunities around the world. My team and I put it all together."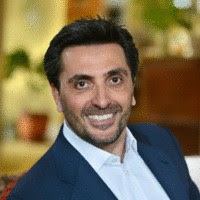 Jose-Luis Bretones
Board Member
Jose-Luis Bretones founded LINAR Advisors in 2015, a boutique consulting practice with a focus on global supply chain operations, and currently serves as managing partner after more than 20 years working across several industries around the world.
His experience includes leadership roles in supply chain with McDonald's, Lucent Technologies, and Castle Metals before founding LINAR Advisors. 
Jose-Luis grew up in Spain, relocated to the United States in 1998, and currently lives in Chicago with his wife and two daughters. He holds a Master's degree in Industrial Engineering from the Universidad Politécnica de Madrid (ETSII) and an MBA degree obtained while on assignment with Lucent Technologies in Oklahoma. He earned numerous professional accreditations from Kellogg School of Management (USA), INSEAD School of Management (France), Goldratt Institute (Spain), and APICS.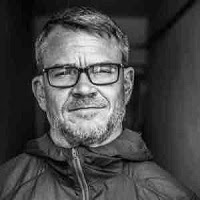 Dean Carter
Board Member
Mr. Dean E. Carter has been Vice President of Human Resources & Shared Services at Patagonia, Inc. since May 2015. Mr. Carter provides strategic leadership and direction of Patagonia's global human resources, finance, and legal teams and is charged with developing initiatives to support Patagonia's nearly 2,000 employees worldwide in carrying out its mission. 
Prior to joining Patagonia, he served as the Chief Human Resources Officer and Vice President of Talent & Human Capital Services at Sears Holdings Corporation and has supported more than 220,000 employees in the United States and Asia and partnered directly with more than 30 Business Unit Presidents. In 2013, he was awarded the Top 10 Breakaway HR Leaders by the Global HR Summit. He has a BS in speech/organizational communication from the University of Texas at Austin and is a Workforce Science Fellow of Northwest University School of Law in Chicago.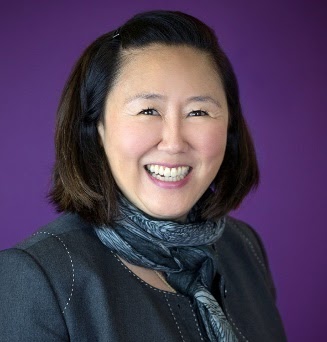 Sonia Lo
Board Member
Sonia Lo is the Chief Executive Officer of Crop One Holdings. She is also the Founder and Managing Director of Chalsys LLP, an advisory and direct investment firm that has invested over $120 million in 15 global growth-stage companies. Prior to Chalsys, Ms. Lo was co-founder and CEO of eZoka Group, a UK-based internet startup that was sold in 2002. Ms. Lo is a former Director of Global Content for Google.
She was appointed one of the Global 100 Technology Pioneers at the World Economic Forum in 2000 and 2001 and named one of Management Today's leading 35 businesswomen in the UK under the age of 35.
Ms. Lo earned her BA in Political Science from Stanford University and an MBA from Harvard University. She holds Professional Chef and Pastry Qualifications from London and City College and completed certifications in Green Supply Chain Management and Zero Energy Architecture.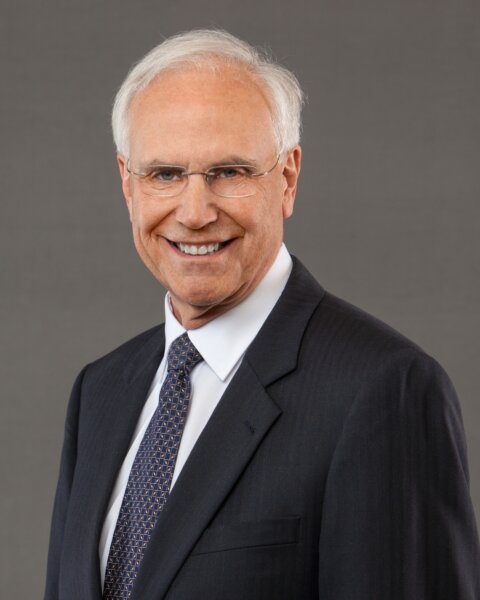 Joseph Maslick
Board Member
Mr. Maslick joined Griffith Foods in 1970 and was quickly promoted to management positions in the USA and then in Corporate finance. In 1988, he was elected Vice President and Chief Financial Officer. In 1990 he was elected Executive Vice President and Chief Financial Officer of Griffith Foods until his retirement.
Mr. Maslick holds a B.S. degree in Accounting from the DePaul University of Chicago. He has served as a Board Member of Illinois Special Olympics, Ronald McDonald House Charities of the Greater Phoenix Area, and is active with the Mayo Clinic Foundation in Arizona, raising funds for its cancer research activities.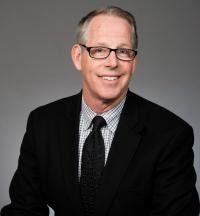 Joseph Schmieder
Board Member
Joe is a principal consultant of The Family Business Consulting Group assisting family-owned organizations to increase their value through the careful guidance of family succession and the resolution of complex family business issues. He is a strong advocate for incorporating innovation into family businesses, blending family and non-family execs into effective leadership teams, developing next-generation leaders, creating effective governance structures, and facilitating family meetings. 
He is the author of the book Innovation in the Family Business: Succeeding through Generations and numerous family business articles. He presents family business topics around the world, including FBCG's annual program for board leaders: The Chair Forum.  Joe earned his Masters of International Management degree from Thunderbird Global School of International Management and a Bachelor of Science degree from Central Michigan University.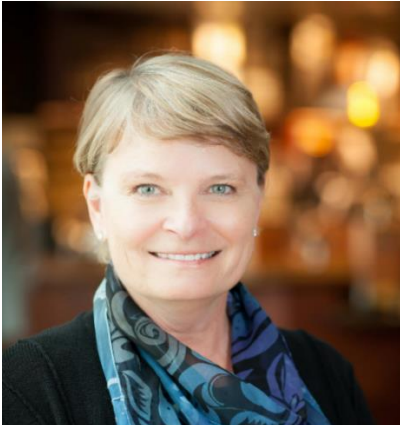 Mary Wagner
Board Member
Mary K. Wagner is a recognized executive leader and board director with a reputation for creating innovative products, managing risks, handling corporate crises, and managing food quality and safety. She is a strategist, an operational leader, and a team builder who has been an executive in branded global retail and consumer packaged goods (CPG) companies. She has created growth through consumer-facing innovation and brand building. 
Mary holds a Professional Director Certification from the American College of Corporate Directors (ACCD) and is a Governance Fellow of the National Association of Corporate Directors (NACD). She is a member of Women Corporate Directors, as well as a Belizean Grove member. Mary is a graduate of Harvard's Program for Management Development (PMD), and a participant in the Kellogg Family Governance program. She has a BS and MS from Iowa State University and a Ph.D. from the University of Minnesota.
Partnerships and Ecosystem
Our partnerships extend our coverage across the globe, enhance our innovation, provide access to a network of global chefs and experts, and further our efforts to nourish the world.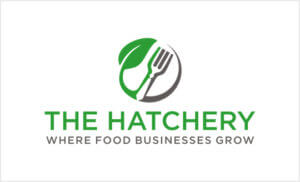 We are a non-profit food and beverage incubator dedicated to helping local entrepreneurs build & grow successful businesses.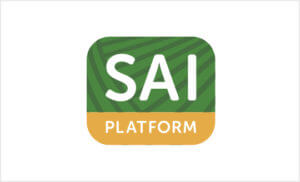 Growing a sustainable, healthy and resilient agricultural sector whilst creating strong and secure supply chains. (The Sustainable Agriculture Initiative Platform)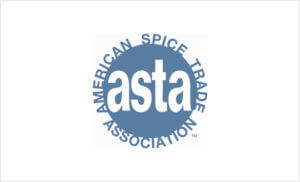 ASTA works to ensure the supply of clean, safe spice, shape public policy on behalf of the global industry, and advance business interests of its members.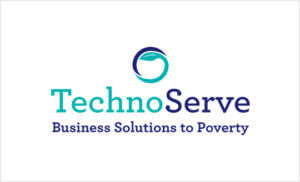 TechnoServe works with enterprising people in the developing world to build competitive farms, businesses, and industries.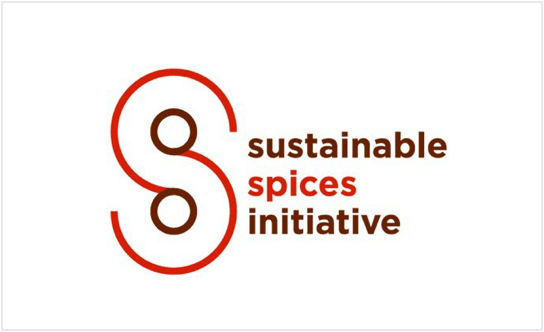 The Sustainable Spices Initiative (SSI) aims to sustainably transform the mainstream spices sector, thereby securing future sourcing and stimulating economic growth in producing countries.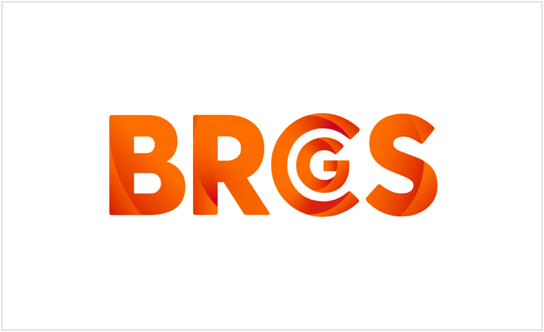 The BRC Global Standard for Food Safety is a product and process certification standard known for compliance to industry best practices