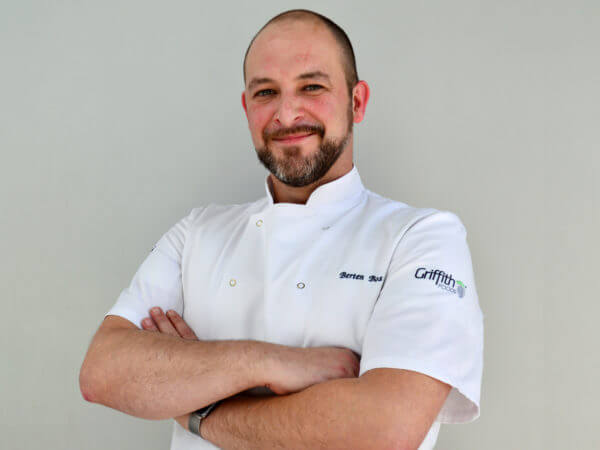 Berten Bos
Development Chef
Berten Boss is a Culinary Technologist, R&D for Griffith Foods in Belgium. Berten began working in a restaurant kitchen at the age of 14, eventually attending cooking school and studying hotel management in Antwerp. He opened his first gastronomic restaurant when he turned 21 and later opened two more — one of which scored 13/20 in the Gault/Millau. Experienced in product development, financial insights, sales, marketing, and HR, Berten is also a freelance catering manager for Warner Bros for large productions mostly in Asia.
Griffith Foods in the News
Stay connected with Griffith Foods! Get news, stories, and press releases from across our entire global ecosystem.
Let's Create
Better Together.
Want to get in touch? We'd love to hear from you. Fill out the form and we will reach out to you as soon as possible.
"*" indicates required fields