Spotlight
on zero-waste
The term "leftovers" is taking on a new meaning. As the zero-waste food movement gains momentum globally, manufacturers and chefs are innovating like never before to develop delicious "upcycled" products and dishes from what was once overlooked and left behind. Fiber-rich green banana flour derived from less-than-perfect produce, sauces made from beer brewers' spent grains, coffee flour produced from the pulp of harvested coffee beans and gut-friendly whey beverages made from yogurt and cheese byproducts are just the tip of the iceberg for upcycled cuisine in 2020 and beyond. Get ready to get scrappy!
Industry Insights

Featured Concepts and Products
Get inspired to create new offerings with these on-trend ideas featuring customized Griffith Foods products. Please contact your Griffith Foods sales representative to request samples of any of these products.
Savory Spent Grain Onion Tart
Our Savory Spent Grain Onion Tart gives new life to humble ingredients, including a dough made with ReGrained brewer's spent grain flour and a zesty sauce of harissa enhanced with NuBana green banana powder.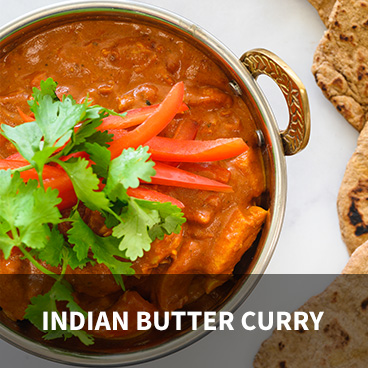 Indian Butter Curry
A traditional mild curry sauce concentrate with notes of tomato and ginger, fortified with brewer's spent grain flour and ready to be finished with coconut milk and heavy cream. Finished with tomato tops and lime peel; paired with buttery garlic naan bread made with brewer's spent grain flour.
Featured Griffith Solutions
Griffith Foods ReGrained Indian Butter Sauce Concentrate
Griffith Foods ReGrained Naan Bread Mix
Buttery Garlic Flavor Glaze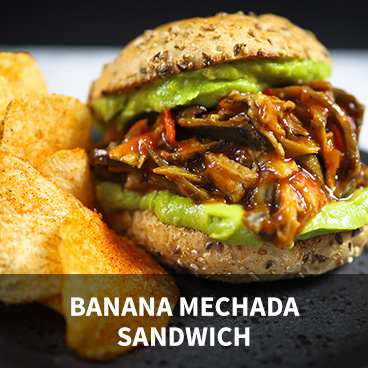 Banana Mechada Sandwich
Pressure-cooked banana peels simmered in a tangy chili barbecue sauce, fortified with green banana powder. Shredded and placed on toasted seeded buns dressed with overripe avocado purée, served with a side of sweet and smoky potato peel chips.
Featured Griffith Powder and Seasoning
Mechada Simmering Sauce with Green Banana Powder
Sweet & Smoky Seasoning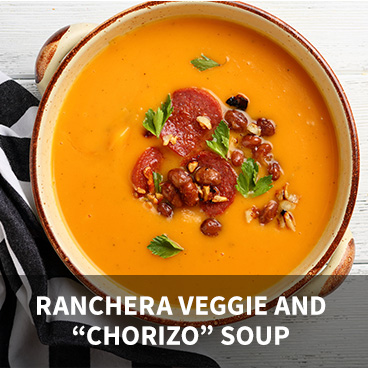 Ranchera Veggie and "Chorizo" Soup
Rich and earthy, this soup features potato, garlic and chipotle in a fortified broth made from donated market vegetables. It's finished with sautéed plant-based chorizo.
Featured Griffith Broth and Seasoning
Upcycled Fortified Vegetable Soup Broth
Alternative Protein Chorizo Seasoning
Minimizing food waste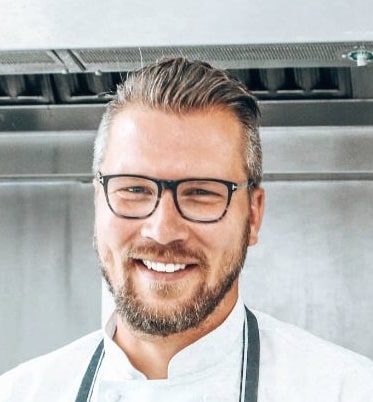 Chef Blog
Chef Bryan Jurek discusses the ways in which upcycling can be seen across the food industry. Consumers are more concerned about transparency than ever before—and growers, suppliers, restaurants and grocery stores are all taking action to create finished products and dishes that minimize food waste. View blog post.