Fruit: it's not just for dessert. As consumers dive deeper into the limitless world of flavor combinations, fruit is at the forefront. With the power of natural sugar, fruit can brighten up any dish, putting a sweet new spin on savory classics.
Fruit Is Turning Up the Heat
Consumers are always searching for the next great flavor combination, and the juxtaposition of fruit and protein creates a culinary kaleidoscope that will delight the taste buds. Fruit-centric sauces, marinades, and glazes add sweet notes that elevate traditional protein dishes, transforming them from good to extraordinary.
45% of US consumers are extremely or somewhat interested in seasoned fruit for grilling.
(Source:, Mintel Fruit US – 2021)
By pairing meat, chicken, fish, and plant-based protein with festive and fruity flavors, consumers can add a little flair to everyday dishes: think grilled chicken with mango, beef tenderloin with figs, or pan-seared pork chops with chutney. Fruit is also an ideal complement in spicy and smoky dishes, balancing out more extreme flavors.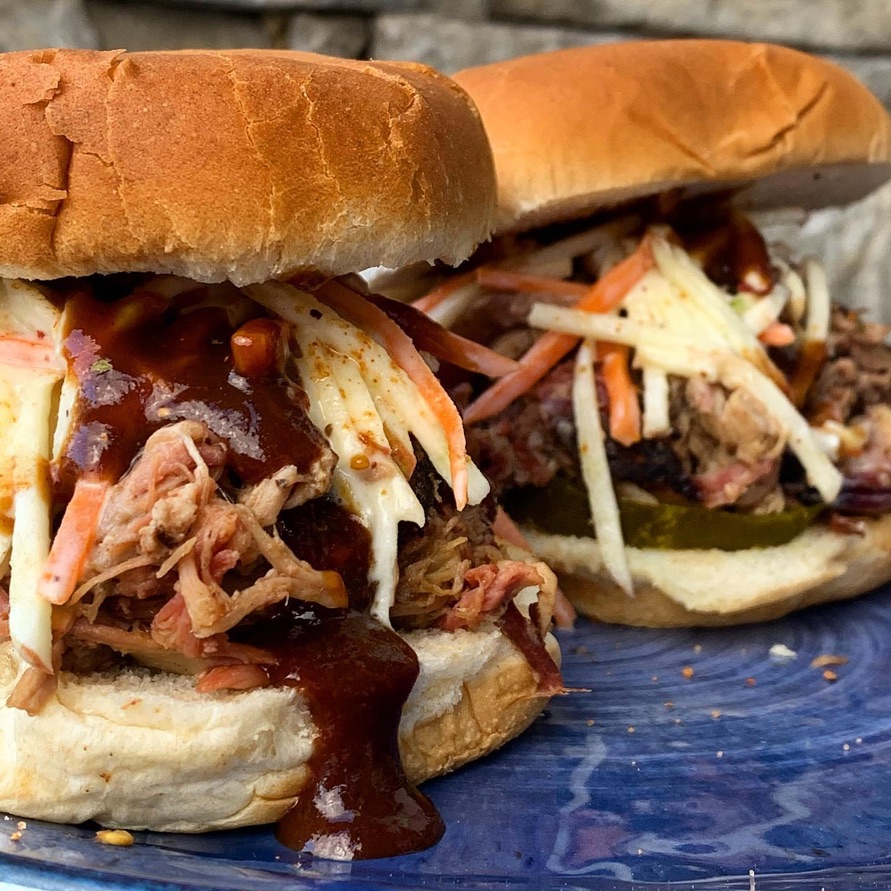 Pulled Pork with Apple Maple Barbecue Sauce
Atta Boy BBQ, a caterer and barbecue coach based in South Carolina, maximizes the sweet impact of apples in this pulled pork slider, topped with tangy apple slaw, sweet heat pickles, and a Northeast apple maple barbecue sauce.
(Photo from @attaboy_bbq)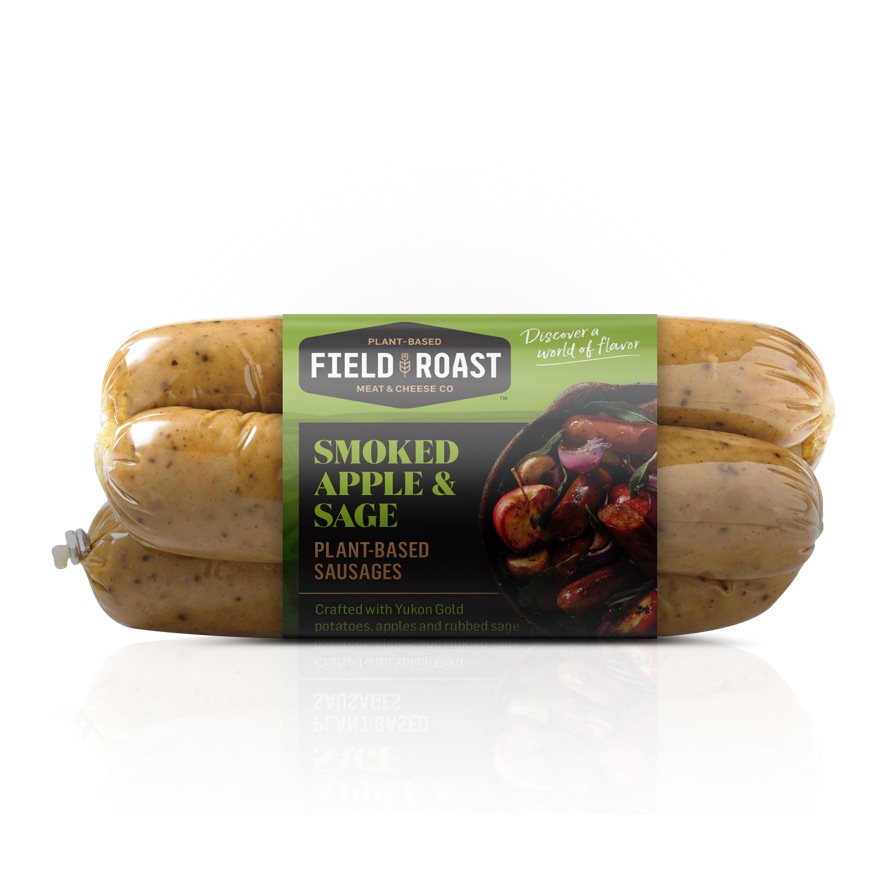 Apple and Sage Plant-Based Sausages
Field Roast Smoked Apple and Sage Plant-Based Sausages, available in Canada, combine starchy Yukon gold potatoes, sweet and tart apples, and fragrant rubbed sage, creating a flavor profile that will delight not only vegans, but also omnivores who are trying to reduce their meat consumption.
(Photo from Field Roast Plant-Based Meat and Cheese Co.)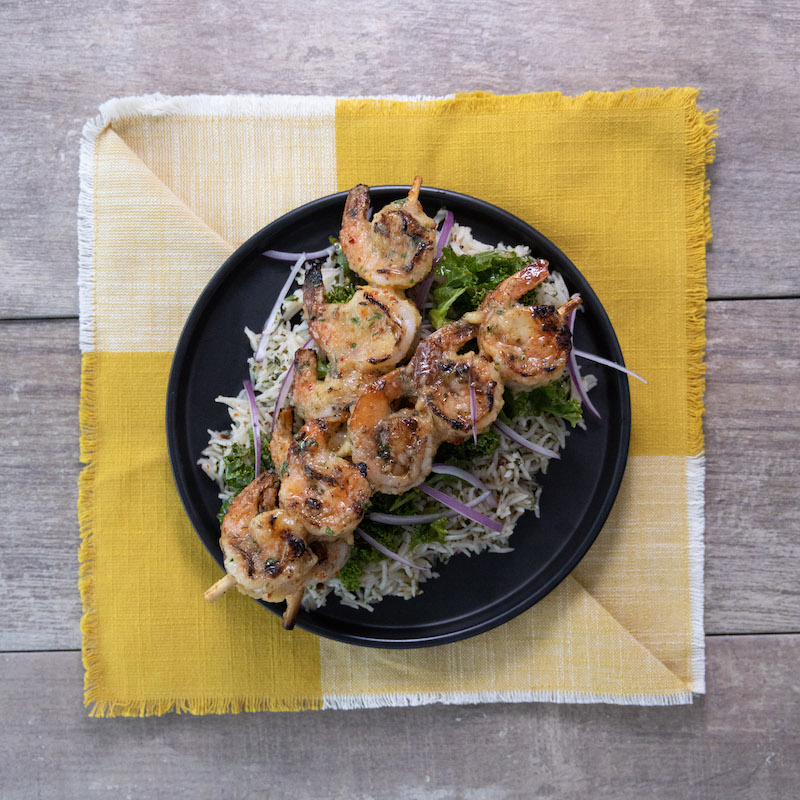 Mango Habanero Grilled Shrimp
Shrimp are grilled until tender and glazed with Griffith Foods Mango Habanero Sauce. The sweet, hot, savory glaze is the perfect complement to smoky shrimp. Serve on a bed of rice topped with red onion and cilantro for a complete meal.
Making Snack Time Even Sweeter
Fruity notes also add a unique and refreshing pop to savory and spicy snack foods. Trend-setting fruit-flavored snacks often blend cuisines, putting a new twist on familiar favorites. Spicy habanero potato chips with tart citrus flavors can provide a sensory pick-me-up during a marathon study session or a long shift at work. Tangy pineapple juice can brighten up a basket of juicy chicken wings shared by friends at happy hour or by a family enjoying a football game on TV. Tasty fruit-inspired bites can offer quick comfort and expand culinary boundaries for all types of consumers.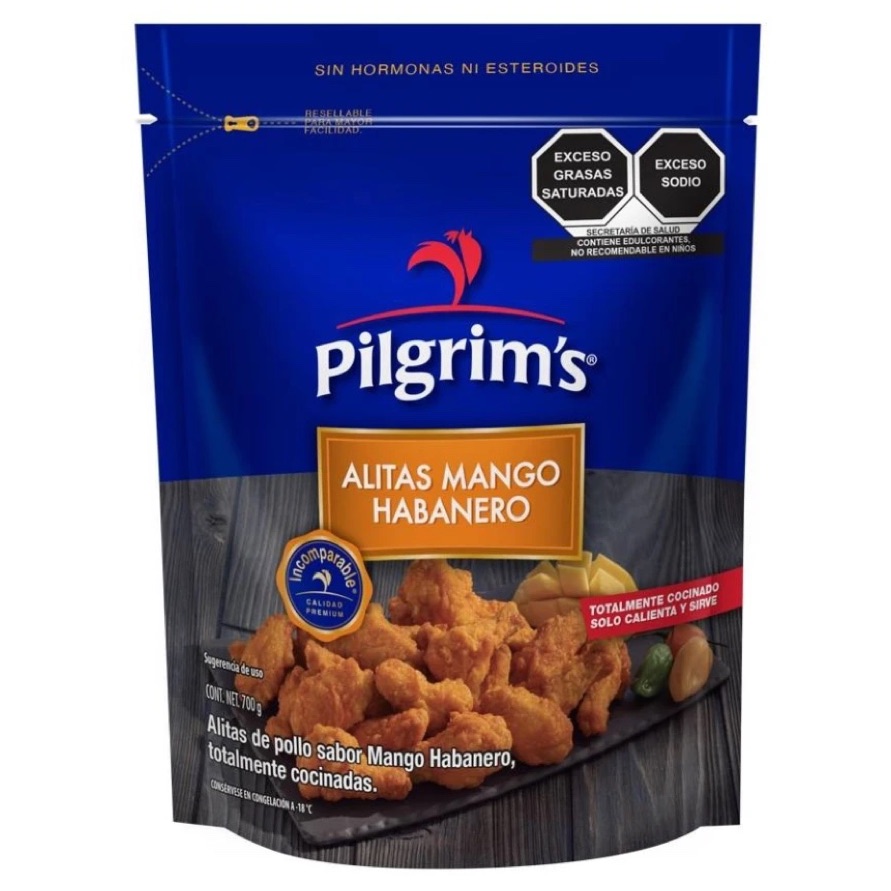 Mango Habanero Chicken Wings
Pilgrim's Mango Habanero Alitas (chicken wings) in Mexico have a crispy breaded exterior and a fierce kick of heat, juxtaposed by the sweet, tropical flavor of mango.
(Image from Walmart)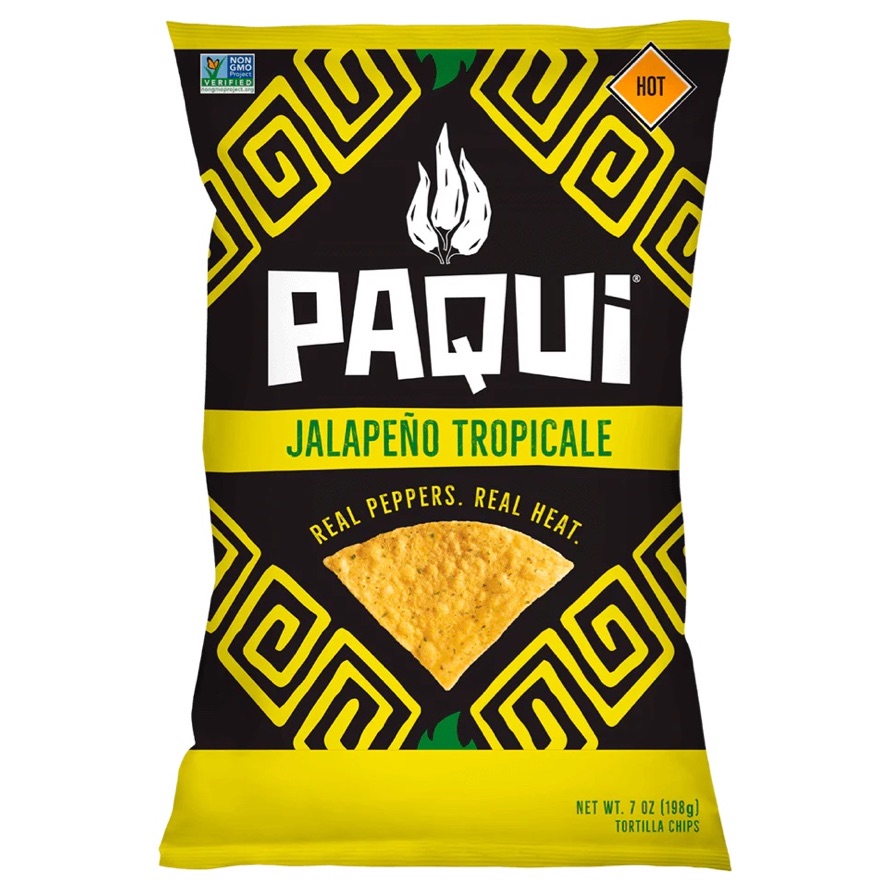 Jalapeño and Pineapple Chips
Paqui Jalapeño Tropicale chips, available in the US, harness the punch of spicy jalapeños and brightness of pineapple. These chips are also on trend with health- and environmentally-conscious snackers — they're gluten and GMO free, vegan, and kosher certified, with no artificial ingredients, flavors, or preservatives.
(Image from Paqui)
Eating Out in the Wide World of Fruit Flavors
Diners also seek fruit-forward adventure at their favorite quick-serve restaurants and local eateries. Restaurants provide a portal for exploring, exposing consumers to new ingredients, cultural cuisines, and flavor combinations. Fruit is no exception.
Menus in the United States are seeing a growing incidence of unique fruits, such as dragon fruit/pitaya (up 124%); calamansi, also known as a Philippine lime (77%); and morello, or sour cherry (43%). (Source: Datassential MenuTrends)
In a recent study of consumers in Mexico, 68% reported that they have been visiting a variety of restaurants in the last year in search of unique flavors. (Source: Technomic Mexico Country Report)
Sauces top the list of trending dishes featuring fruits on Canadian menus, with +186% year-over-year incidence growth. (Source: Technomic Menu)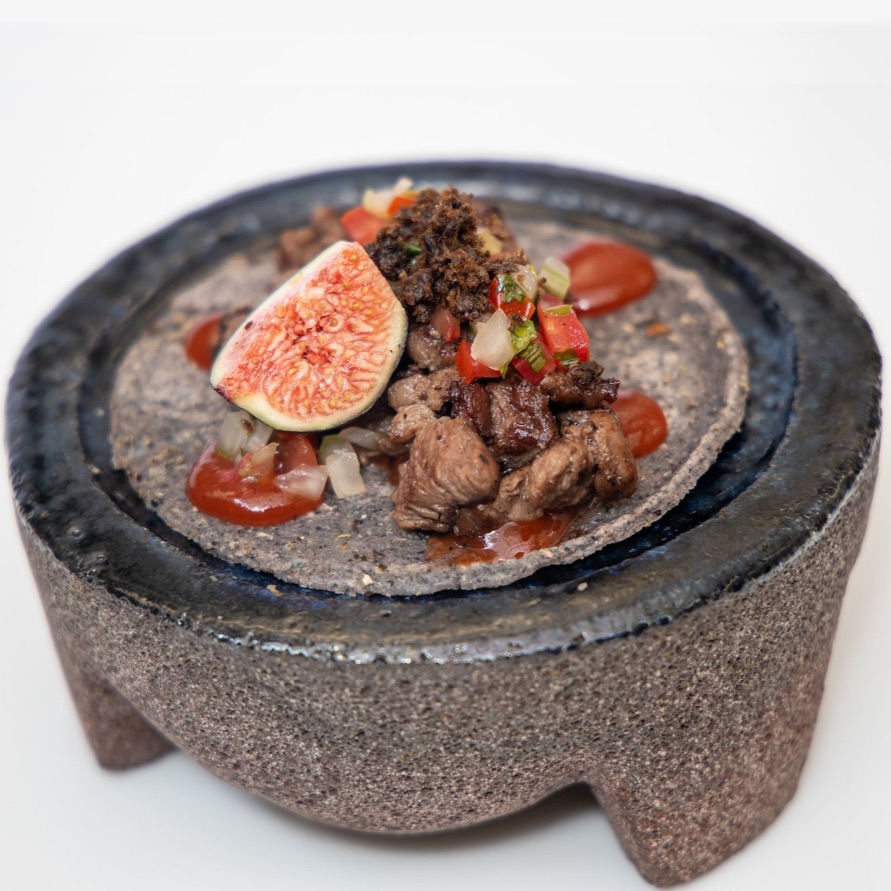 Prickly Pear, Fig, and Quince Tacos
Limosneros in Mexico City puts a contemporary spin on traditional Mexican ingredients and techniques, and they recently featured a Wagyu Arrechera Taco as an appetizer, featuring 28-day aged Wagyu beef, pico de gallo sauce with sour prickly pear, fig, quince candy, and rattle chili.
(Image from Limosneros)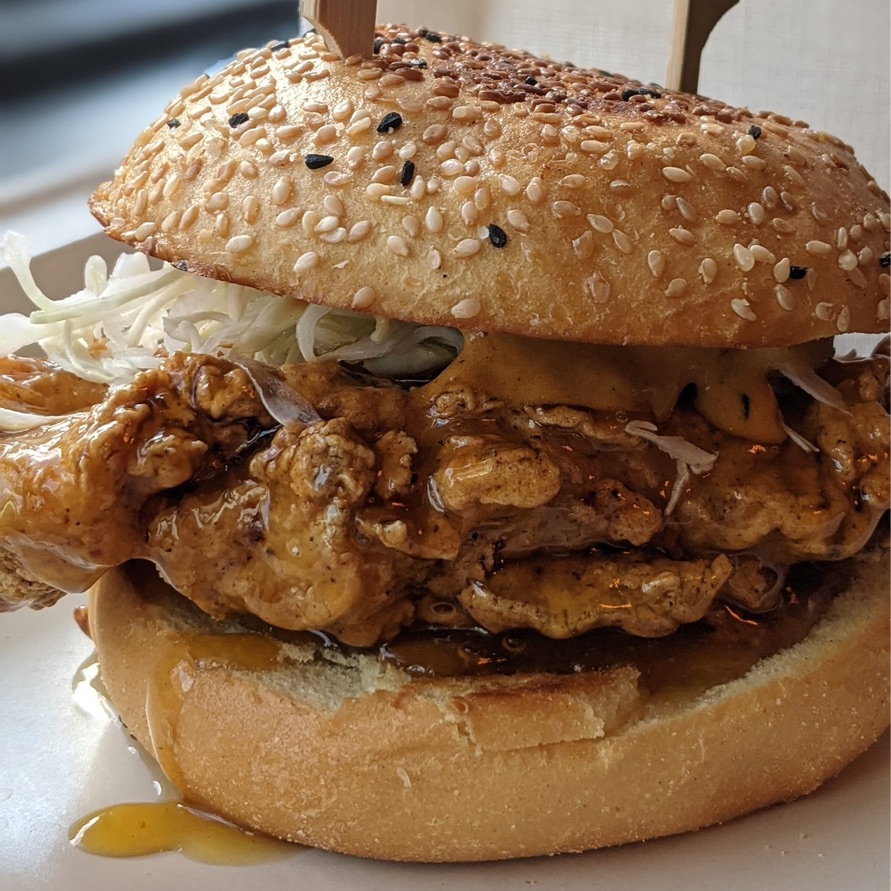 Honey and Passion Fruit-glazed Fried Chicken
Ghostwriter Public House, a restaurant in the US, recently featured a honey and passion fruit-glazed chicken sandwich with fire-roasted chili mayonnaise and shaved green cabbage. This is one example of the passion fruit and chicken trend making waves across North America.
(Image from Ghostwriter Public House)
Keep It Fresh with Fruit
Restaurants, processors, and retailers can satisfy each consumer's sweet tooth by incorporating a variety of fruit sauces, glazes, and marinades into savory menu items and products. At Griffith Foods, we fuse sweet, spicy, and smoky notes to create mouth-watering flavor combinations that consumers love.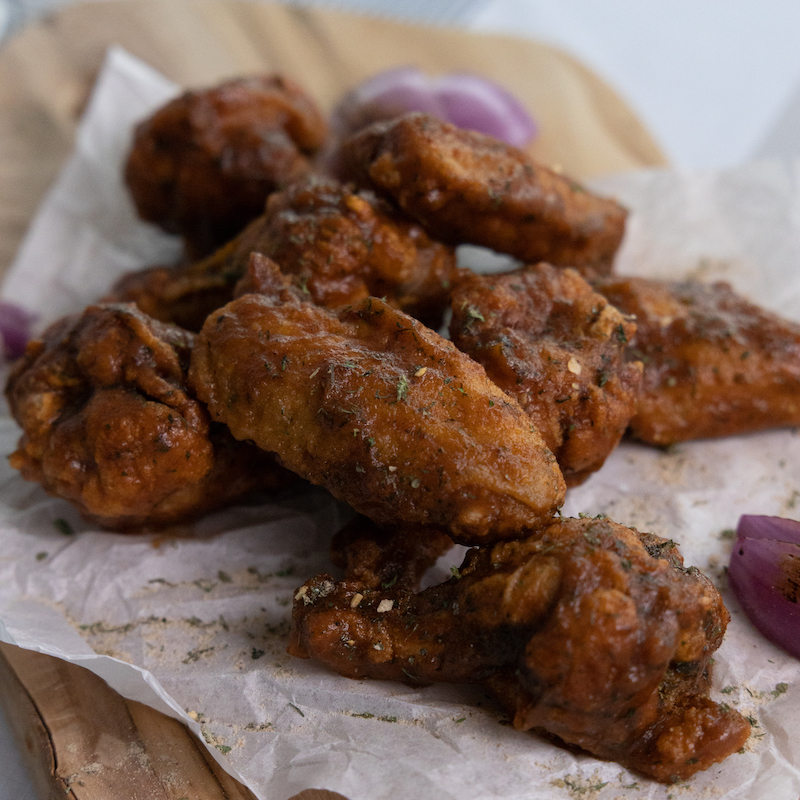 Pineapple Churrasco Wings
Chicken wings stay crisp, thanks to a dusting of Griffith Foods Crispy Flour Coating System before grilling. Finished with Griffith Foods Pineapple Churrasco Sauce, these wings strike delectable balance between smoky and sweet.
There's no reason to restrict fruit to the final course of a meal—if you're looking to make your product portfolio a little sweeter, Griffith Foods has a wide range of solutions to keep you on trend. Contact us to learn how we can work together to showcase the phenomenal power of fruit.
Let's Create Better Together
We're here to help inspire creations that keep your product portfolio on trend. Contact your Griffith Foods representative or reach out to our sales team to learn more about our ongoing research and innovative offerings.