Nothing satisfies like the creamy, comforting goodness of cheese. Beloved in many parts of the world already and emerging in new markets every day, cheese is enticing in all forms. We're all pretty familiar with cheese, so what makes it a trend now?
Whether it's being used as a topping on a biscuit, or as the vehicle for avocado & eggs by your favorite keto-friendly Instagrammer, cheese has worn a lot of hats over the past year — and continues to find inventive ways to get put to use. In queso you're looking for some new ideas, check out these really gouda ideas and popular cheese trends we're seeing on social media.
A Perfect Pair: Pimento Cheese and Fried Chicken
Many QSRs have thrown their hat in the ring in the infamous, ongoing chicken sandwich wars. We've seen one of the original contenders, Chick-fil-A, spice up their original fan favorite with pimento cheese and honey. Consumers are also trying homemade versions of this new sandwich on biscuits.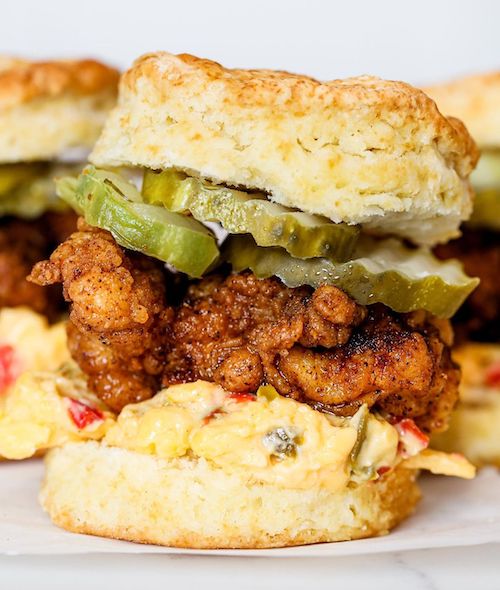 Want the Ultimate Taco Topping? Look No Further
Cheese isn't just elevating chicken sandwiches, it's also taking tacos to the next level. We know birria tacos are having a moment in the spotlight — and we didn't think they could get any better. But here's a trend to try next Taco Tuesday: place cheese directly on the grill to achieve a perfectly crunchy, yet melty texture.
Making Sandwiches Keto-friendly, Gluten-free
So we've talked about sandwiches and tacos — but what if you're gluten-intolerant, or trying to watch carbs? No worries, cheesy goodness doesn't just come between two pieces of bread. Healthy alternatives like cheese wraps and "chaffles" (cheese waffles) provide a low-carb keto-friendly option for those who have dietary restrictions, or those who are just looking to experiment with new ways to enjoy cheese.
Pass the Cheese, Hold the Dairy
Innovative vegan alternatives are exploding on the scene as chefs and manufacturers look to reach a new customer base, with surprisingly tasty spreads and slices made from soy, nuts, or vegetable oils. Consumers are also trying their hand at making vegan queso and vegan mac and cheese at home, and finding this endeavor to be surprisingly easy and delicious. Popular QSR White Castle even added a vegan cheddar option to its menu.
Inspiration for Your Next Cheesy, Culinary Creation
Our insights, culinary, and food science teams are constantly collaborating on solutions that can take your menu or product line to the next level. Get inspired by these elevated, healthful cheese dishes and offerings.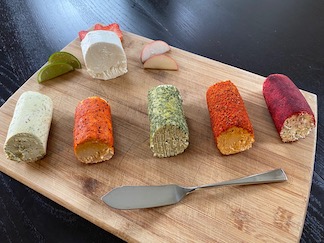 Flavored Goat Cheeses
Roll soft goat cheese in these trendy seasonings and topicals to elevate your next cheese board.
Featured Griffith Foods Solutions:
Herb De Provence
Sweet Asian Chilies
Golden Margarita
Spicy Romesco
Herbed Pickled Beets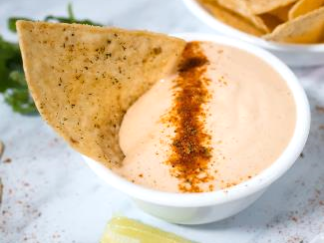 Spicy Vegan Queso
Made simply from raw cashews, water, and our spicy simulated cheese seasoning adjunct.
Featured Griffith Foods Solution:
Vegan Queso Adjunct Seasoning
Let's Create Better Together
We're here to help inspire creations that keep your product portfolio on trend. Contact your Griffith Foods representative or reach out to our sales team to learn more about our ongoing research and innovative offerings.