Spotlight on Authentic, Regional Cuisine
Consumers around the world are discovering—and loving—the craveable flavors of Middle Eastern and North African cuisine as authentic elements of these regions emerge in fast-casual restaurants, grocery stores and beyond. Long-beloved dishes such as hummus, pita bread and shawarma serve as an entry point to the complex and exciting flavors of Levantine and Maghrebi cuisine. Aromatic ingredients, seasonings and spices like za'atar, Aleppo pepper flakes, harissa, sumac, chermoula and rose water add unexpected depth to entrées, desserts, beverages and more. We'll dive into these tantalizing flavors along with the cooking styles that are propelling Middle Eastern and North African cuisine into the global spotlight.
Industry Insights

Featured Products and Concepts
Get inspired to create new offerings rooted in Middle Eastern flavors with these on-trend ideas featuring customized Griffith Foods products. Please contact your Griffith Foods sales representative to request samples of any of these products.
Kefta Kabobs with Shakshuka Sauce and Tzatziki
Our latest recipe video showcases the memorable flavors of Middle Eastern cuisine—including grilled ground lamb and beef skewers enhanced with Griffith Foods Tzatziki Seasoning.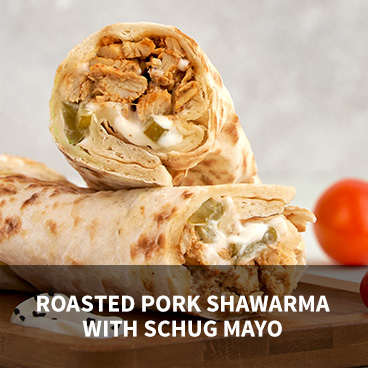 Roasted Pork Shawarma with Shug Mayo
Tender roasted pork shoulder with notes of cinnamon, ginger and cumin, thinly sliced and served with pickled cucumber. Drizzled with hot and tangy cilantro-pepper mayo.
Featured Griffith Marinade, Seasoning, and Sauce
Shawarma Spice Marinade
Shawarma Topical Seasoning
Schug Hot Pepper Sauce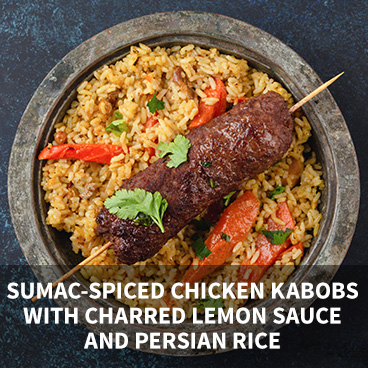 Sumac-spiced Chicken Kabobs with Charred Lemon Sauce and Persian Rice
Spicy, tangy chicken and bell pepper kabobs grilled and served over cinnamon- and cardamom-scented rice, drizzled with a charred lemon sauce.
Featured Griffith Marinade, Seasoning, and Sauce
Middle Eastern Sumac Marinade
Charred Lemon Sauce
Persian-Style Seasoning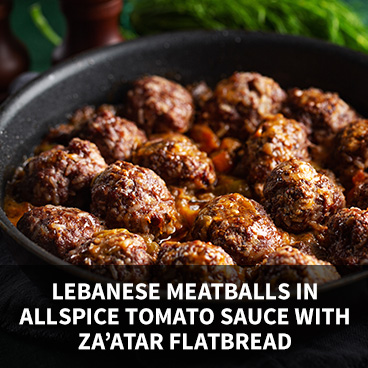 Lebanese Meatballs in Allspice Tomato Sauce with Za'atar Flatbread
Beer and pork meatballs loaded with fresh herbs and spices, slow-cooked and served in an earthy tomato sauce with za'atar-seasoned flatbread for dipping.
Featured Griffith Seasonings and Sauce
Lebanese-Style Meatball Seasoning
Lebanese-Spiced Tomato Sauce
Za'atar Topical Seasoning
The Rise of Regional Cuisines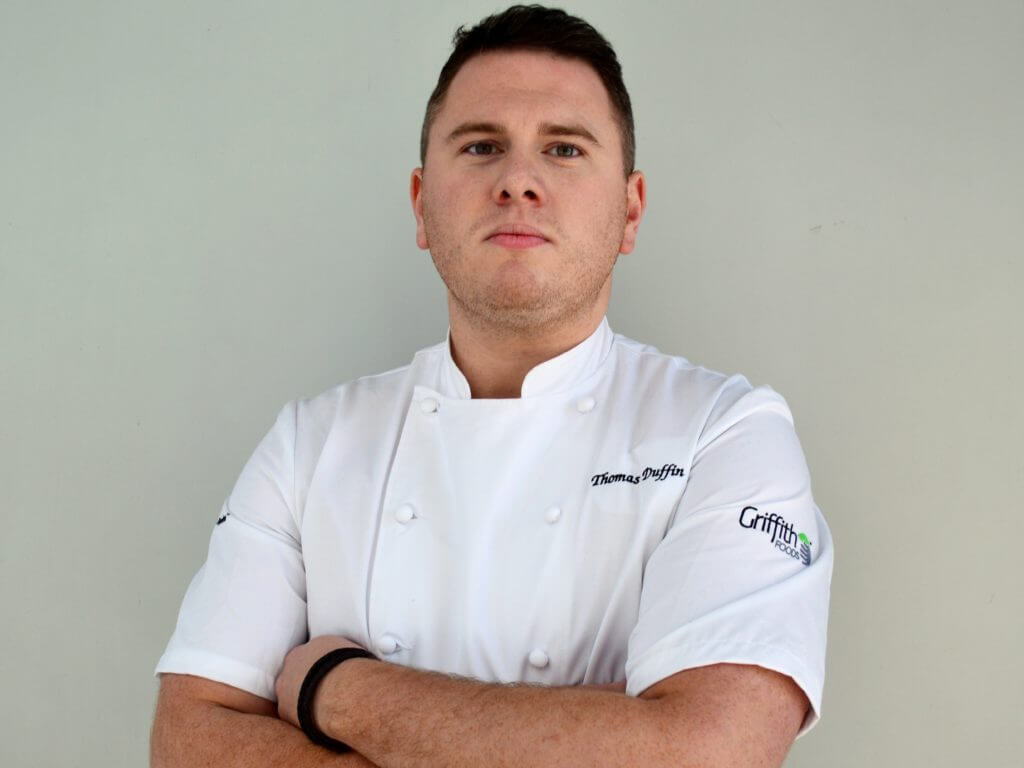 Chef Blog
Chef Thomas Duffin takes a look at how history and geography have shaped the nuanced flavors of all types of Middle Eastern cuisine, along with the signature ingredients and vibrant seasonings that enliven stand-out dishes. View blog post.