Insights-driven, Customer-centric, and Business-oriented Innovation
We know that once you go to market, there's no going back. Whether launching a new item on a menu or stocking shelves with a new product, it's an investment you don't want to gamble on. Such decisions must be informed by market and industry expertise, while also aligned with your brand and conscious of your bottom line.
FlavorIQ provides customized solutions that are insights-driven, rooted in culinary expertise, and designed with your customers, your business goals, and your future in mind. Our core teams — consumer insights, sensory science, food science, and culinary — work together to produce "gold standard" solutions that are backed by research and customized for your brand.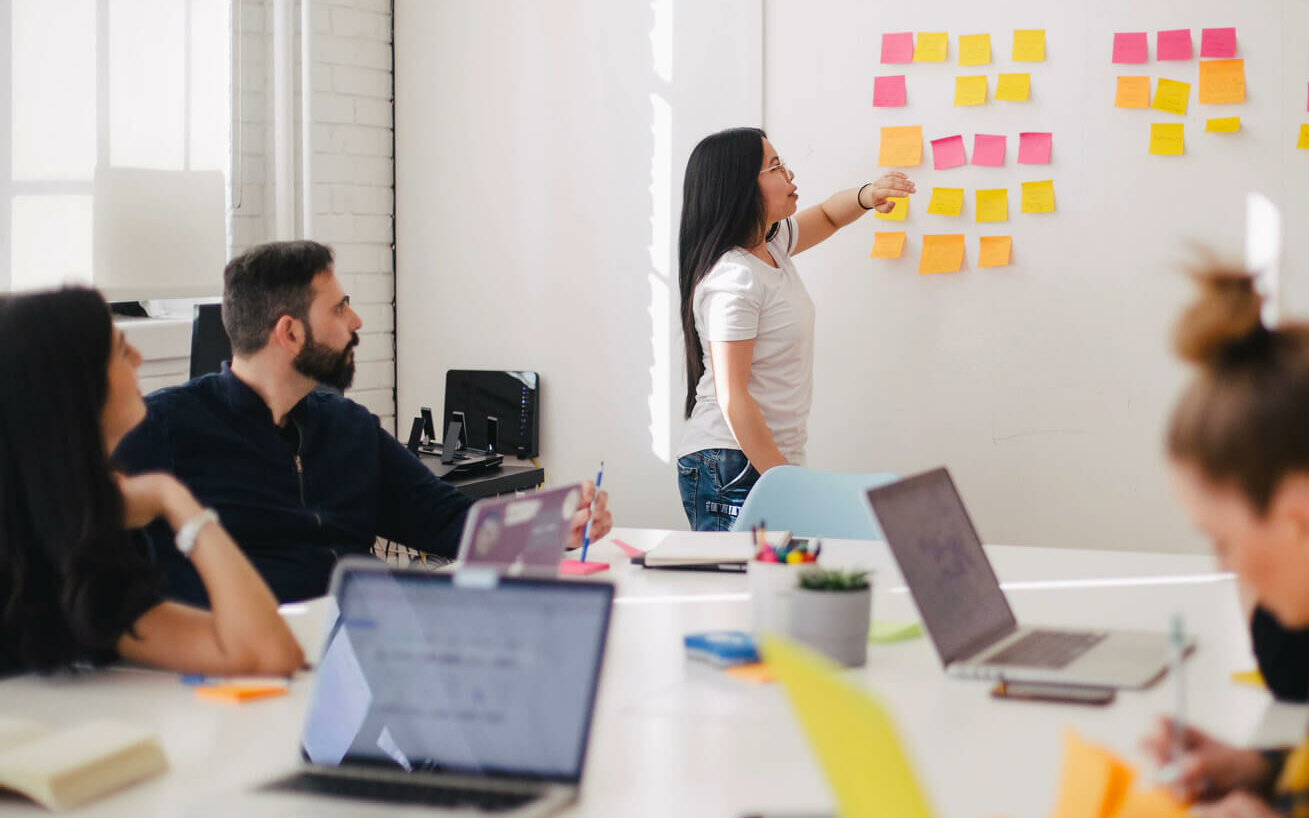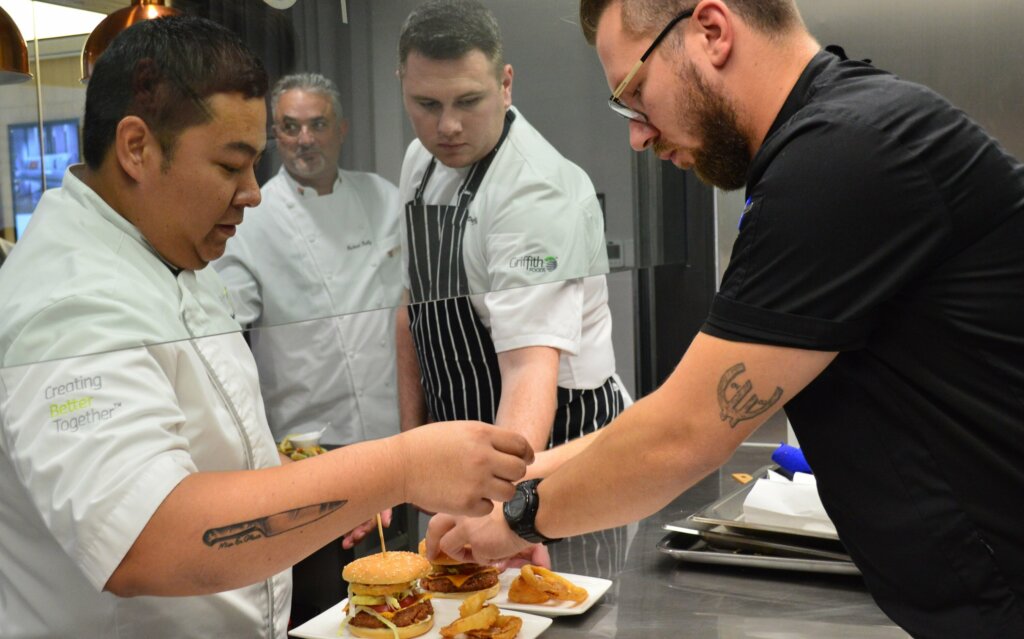 An Insights-driven Approach to Flavor, Product, and Concept Innovation
Never sleep on the information that's out there. The collaboration between our insights and culinary teams allows us to identify global flavors and trends that consumers are hot on. Analyzing what consumers are loving, hating, asking for more of, or doing on their own inspires culinary creations designed to address consumers' behaviors and preferences. This proprietary industry research is critical for evaluating menu and product opportunities in the market so that you can develop for current unmet needs and anticipate future market demand.
Customized "Gold Standard" Solutions for Your Brand and Your Customers
Understanding your brand and customers is foundational to the FlavorIQ innovation strategy. You want your products to appeal to your customers, embody your brand vision and identity, and take a sustainable approach to sourcing. This can be achieved for many industries by analyzing data by users of a specific brand, grocery store, or restaurant chain to get to a more focused, customized approach to product development. By focusing on a single brand or product category, we narrow the scope of our analysis and match identified flavor trends to what best fits your customers. The result? On-trend dishes or products that align with your company's innovation goals and brand vision, including:
Seasonings
Textures and coatings
Soups and sides
Sauces and dressings
Functional blends
Dough blends
Top Trend Development That Meets Bottom Line Goals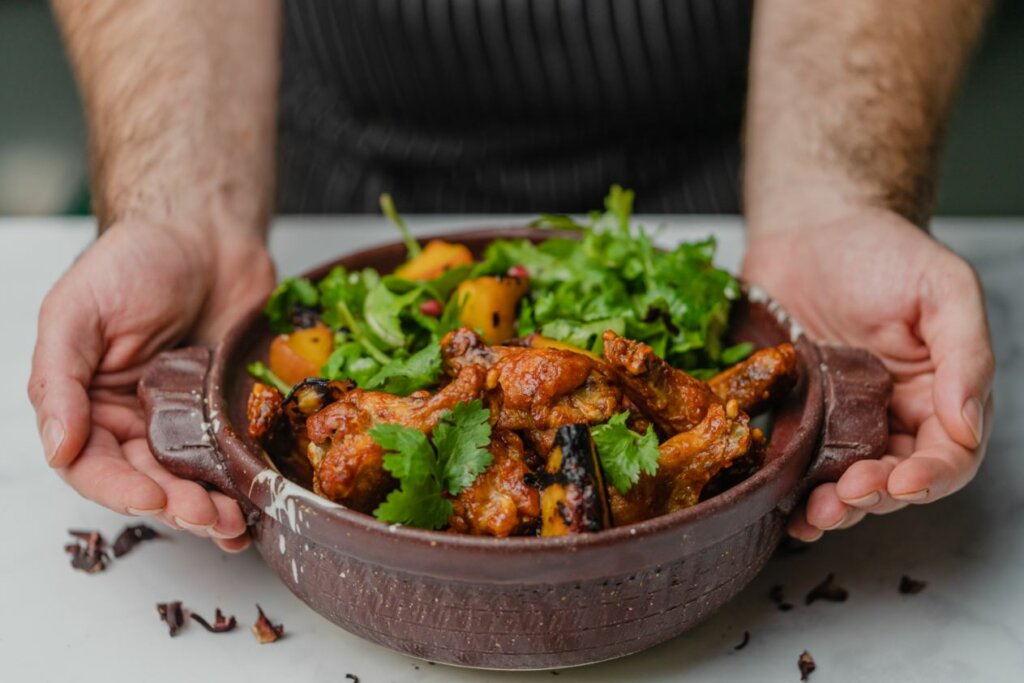 You should feel confident that you're launching new menu items and products that will drive traffic, sales, and brand awareness. This is why the FlavorIQ process is shaped by brainstorming, designing, and producing based on your business' signature attributes, style, and consumer needs. We bring all hands on deck to ensure that logistics are taken into account at every phase of product development so that the final result meets your operational needs.
Our chefs have extensive backgrounds in different areas of the foodservice and manufacturing industries, offering vast understanding and experience across various kitchens and equipment.
Under the keen eye of our food scientists, no product makes it through development if it can't be sourced sustainably and scaled strategically.
While ideas are inspired by global consumer insights, they are also informed by sensory specialists and validated by consumers to measure real-world performance before going to market.
FlavorIQ®: Innovation Without Limits
FlavorIQ isn't just focused on the here and now — it's about partnership for today and as well as the future. It identifies what consumers want, what market opportunities lie ahead, and where your company falls amongst them. Such predictive insights and grounded solutions have proven to offer repeat success for companies looking to satisfy customers through sustainable, relevant, and realistic solutions. For more about our FlavorIQ trends or how a customized solution can help you stand out in the market, reach out to your Griffith rep or contact our team.