Spotlight on Fiery Flames
Grilled galbi and bulgogi in Korea. Wood-smoked barbecue in the U.S. Slow and low parrilla-grilled steak in Argentina. Tandoor-flamed naan, vegetables and chicken in India. Coal-fired lamb, corn and farmer's sausage at a braai in South Africa. Spin the globe and you'll find that nearly every country puts its own succulent twist on cooking with smoke and fire. In addition to the sensory delight and primal satisfaction that comes with seeing and smelling flame-cooked food, charring, smoking, searing and grilling inject serious flavor into meat, vegetables, fruits and anything else that can stand the heat. The right rubs, marinades and sauces transform these fired-up dishes into craveable classics.
Industry Insights

Featured Concepts and Products
Get inspired to create fiery new offerings showcasing smoky flavors with these on-trend ideas featuring customized Griffith Foods products. Please contact your Griffith Foods sales representative to request samples of any of these products.
Alderwood Smoked Salmon with Smelt Roe Butter Sauce
Smoky, umami-rich flavors come to life in our Alderwood Smoked Salmon with Smelt Roe Butter Sauce. This exceptional entrée starts with salmon marinated in Griffith Foods Unagi Seasoning, smoked and dressed with smelt roe butter sauce and sweet-hot Korean sauce.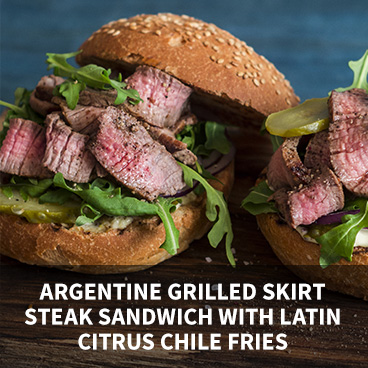 Argentine Grilled Skirt Steak Sandwich with Latin Citrus Chile Fries
Skirt steak seasoned with a chimichurri dry rub, grilled over an open flame and served on sourdough bread with sliced tomato, baby arugula, red onion and pickled eggplant. Served with french fries tossed in a charred chile glaze.
Featured Griffith Seasonings and Glaze:
Chimichurri Seasoning
Pickled Eggplant Seasoning
Latin Citrus Flavor Glaze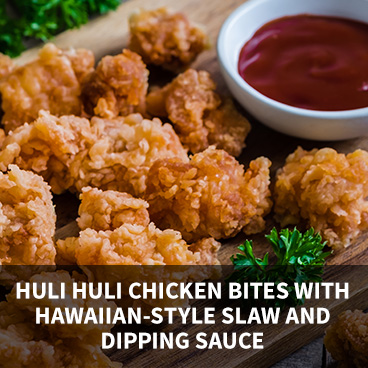 Huli Huli Chicken Bites with Hawaiian-style Slaw and Dipping Sauce
Sweet and spicy marinated diced chicken tossed in a smoky Korean batter and coated with panko-style crumbs, served on a bed of fire-roasted pineapple slaw with teriyaki barbecue dipping sauce.
Featured Griffith Seasoning and Salsa:
Korean-Style Batter
Creative Coater
Hawaiian-Style Slaw Seasoning
Huli Huli Sauce Seasoning Mix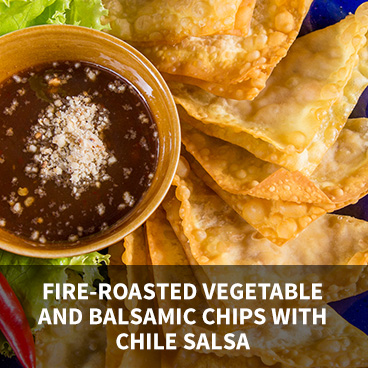 Fire-roasted Vegetable and Balsamic Chips with Chile Salsa
Homemade tortilla chips seasoned with a savory blend of balsamic vinegar and charred red onion flavors. Served with a salsa made from comal-roasted vegetables and chile peppers.
Featured Griffith Solutions:
Fire-Roasted Red Onion with Balsamic Vinegar Seasoning
Comal Salsa
Cooking with Smoke and Fire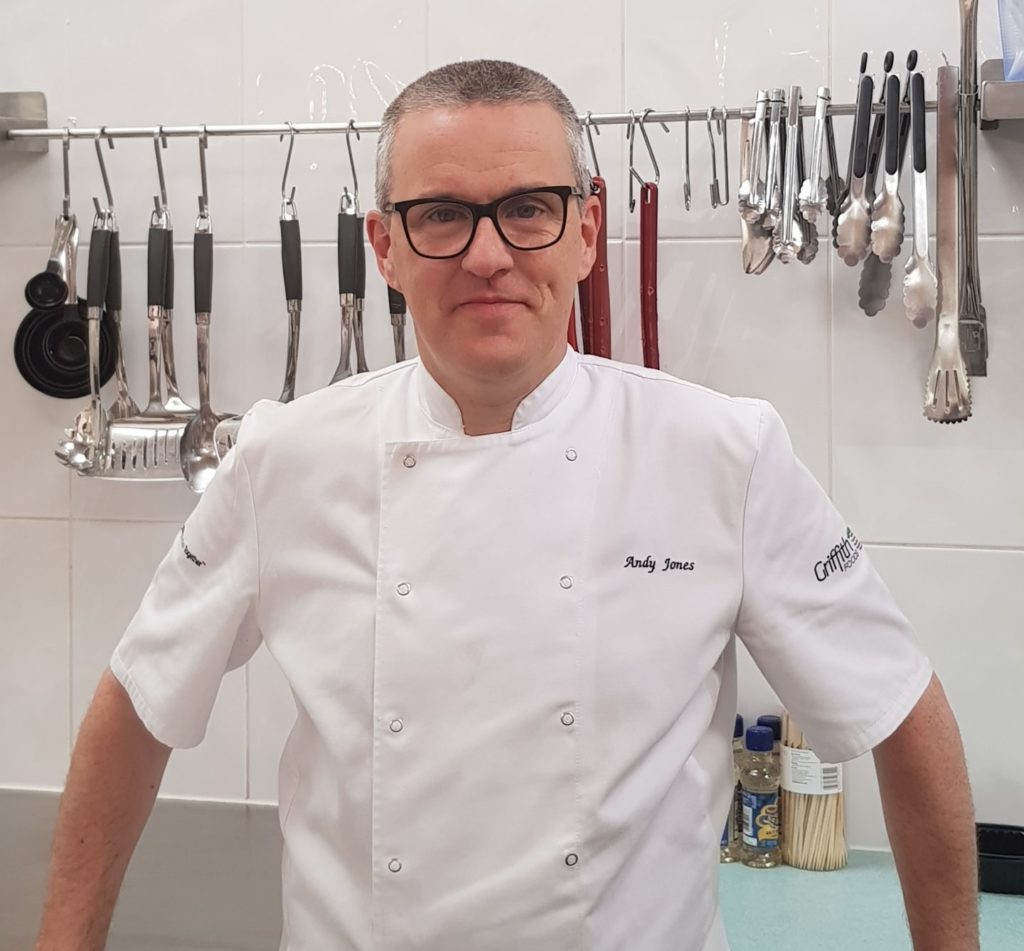 Chef Blog
Even in its simplest form, cooking with charcoal and smoked wood brings an alluring array of flavors and aromas to burgers, sausages, vegetables and more. Chef Andy Jones shares his perspective on cooking with smoke and fire to impart unique flavors and how these methods can be applied across the food industry. View blog post.