Classics Bring Comfort
In 2020, consumers around the world turned to their favorite comfort foods in a time of unprecedented change and uncertainty. Today as they navigate a new reality, many consumers still demand foods that support their desire for comfort, familiarity and emotional wellbeing.
Home-cooked meals became a source of comfort, with consumers taking time to hone their culinary skills. But many are ready for new recipes and meals to add into their rotation. Speed-scratch options (such as sous-vide meal kits) and retail adaptations of restaurant favorites give consumers delicious shortcuts for creating craveable comfort foods at home. For example, a popular pizza chain in the Philippines began offering a ready-to-cook version of their trademark crispy potatoes, available in supermarkets. The product created a sense of community on social media, too, through shared "hacks" and cooking tips.
Operators and manufacturers alike can showcase comfort food innovation against such themes as "nostalgic dishes" or "twists on a classic." On the protein side, one upscale restaurant in the UK offered a tasting menu inspired by childhood favorites elevated with premium, artisanal meat and seafood—think lasagna with ox cheek ragu and fish sticks with salmon tartare. The snack category does a great job mixing new and traditional comfort food flavors—items like Cuban Sandwich-flavored potato chips in Canada showcase this consumer curiosity.
Starting with a recognizable format and changing up the condiments, fillings or toppings captures the attention of consumers in a big way. Striking a balance between both familiar and exciting flavors will carry the momentum of the comfort trend forward in the year ahead.

---
---
Consumers often feel a sentimental attachment to classic comfort foods. In our latest video, Chef Sid speaks to one of his favorite comfort dishes—Khao Soi, a flavorful curry soup from Chiang Mai, Thailand. Watch the recipe demo!
---
---
---
QSR/FOODSERVICE:

Regional dishes rule, and operators can keep things fresh by infusing unexpected flavors and ingredients into traditional comfort food recipes from around the world.
PROTEIN PROCESSORS:

Hearty proteins in familiar recipes provide comfort, such as affordable cuts of red meat that are ideal for stews and slow-cooked meals. Other comfort dishes may get a health makeover with plant-based proteins, such as meatless brisket.
SNACKING:

Brands are delivering on the emotional aspect of snacking. "Nostalgic" snacks will continue to evolve as consumers who were children in the early 2000s enter adulthood.
Culinary Inspiration
Get inspired by these on-trend concepts to create innovative offerings using Griffith Foods products. To learn how this trend can be customized to your product portfolio, please contact your Griffith Foods representative or get in touch with our team.
Comfort Dishes from Our US Chefs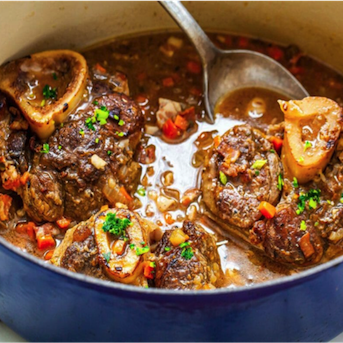 Thirty-minute Osso Buco
With the booming popularity of modern, digitally-controlled pressure cookers like offerings from the Insta-Pot brand, it is easy and safe to execute classic, comforting dishes that usually take hours to make. Consumers can enjoy a perfectly executed classic dish, like Osso Buco using complete seasoning mixes for flavor and function.
Featured Griffith Foods Product: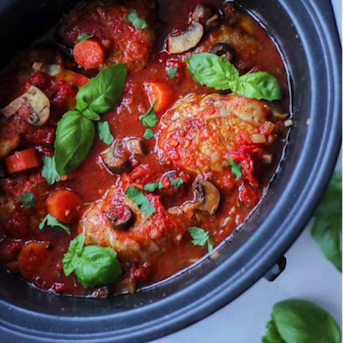 Slow Cooker Chicken Cacciatore
Chicken Cacciatore is a hearty meal full of lean protein and vegetables. Our version has been developed for slow cooking methods using a single-step flavor mix. The featured product can be offered as a retail option or as part of an all-in-one Chicken Cacciatore meal kit.
Featured Griffith Foods Product:
Single-Step Italian Red Cacciatore Sauce Dry Mix
Comfort Dishes from Our Mexico Chefs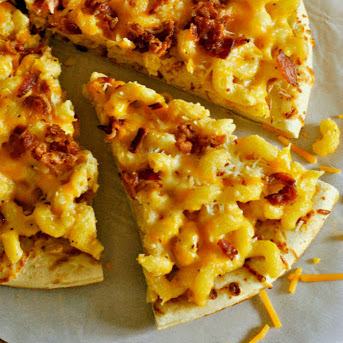 Bacon Mac & Cheese Pizza
Traditional tomato pizza base covered with mac & cheese, topped with a delicious cheese sauce and sprinkled with our Bacon Mac & Cheese Seasoning. This dish combines two comfort classics into one satisfying bite.
Featured Griffith Foods Products:
Bacon Mac & Cheese Seasoning
Cheese Sauce
Tomato-Based Pizza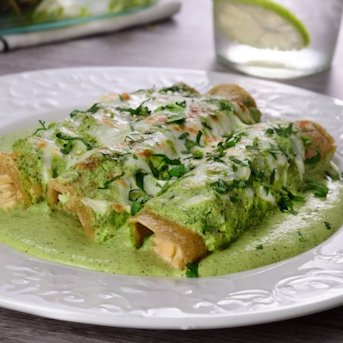 Enchiladas Mexicanas Pollo Poblano
Our enchiladas are filled with seasoned shredded chicken, then topped with poblano sauce and a mix of cheeses. This is a flavorful take on a popular and comforting dish.
Featured Griffith Foods Products:
Poblano Sauce
Chicken Seasoning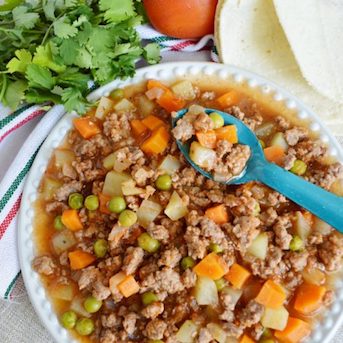 Picadillo "de la Abuela"
This dish could come straight from grandma's kitchen. Combine seasoned ground beef (or plant-based ground meat), tomato sauce, and vegetables for a savory and traditional meal.
Featured Griffith Foods Products:
Ground Beef Seasoning
Plant-based Ground Meat
Tomato Sauce
Comfort Dishes from Our Canada Chefs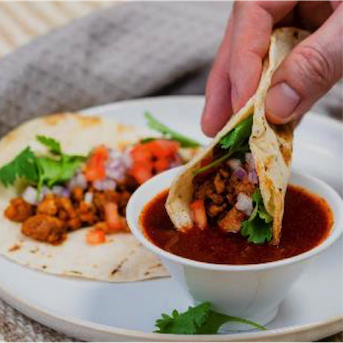 Birria Chicken Tacos
These Birria chicken tacos elevate the comfort experience when paired with a warm, spicy Latin-inspired broth.
Featured Griffith Foods Products:
Taco Seasoning
Birria Instant Broth Mix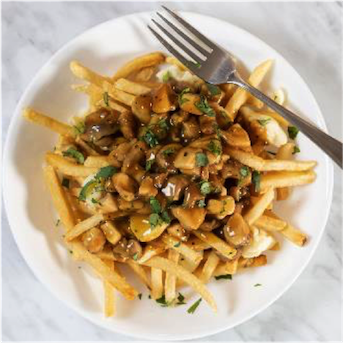 Adobo Poutine
This adobo poutine is a combination of two comfort food dishes that pair well together. In place of gravy, this poutine is finished with slow-cooked chicken adobo.
Featured Griffith Foods Product: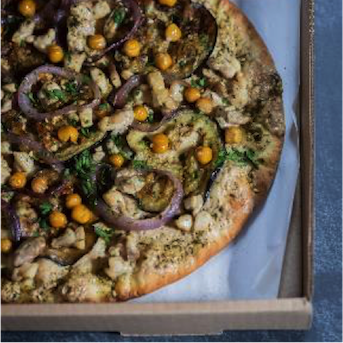 Za'atar Pizza
This Middle Eastern flatbread-inspired pizza is made with a garlic tahini sauce base, topped with chicken, veggies, chickpeas, and finished with a Za'atar spice seasoning.
Featured Griffith Foods Products:
Za'atar Seasoning
Tahini Sauce
At Griffith Foods, we are passionate about creating delicious food that is healthy, sustainable and nutritious. In a time when consumers are seeking comfort, we're working with our customer partners to develop products and dishes with a healthier twist. The addition of nutrient-dense ingredients or simple substitutions can put a nourishing spin on comfort foods that are typically associated with indulgence. Learn more in our Nourishing Cuisine newsletter.
---
---
Culinary Perspective
In the latest episode of "The Blend by Griffith Foods," Chefs Daniel Roseira and Andy Jones share their favorite comfort foods—influenced by their childhoods, their travels and their careers in the food industry. They'll discuss the comfort dishes that became popular during the pandemic, along with how they see the trend evolving in the future.
Let's Create Better Together
We're here to help inspire creations that keep your product portfolio on trend. Contact your Griffith Foods representative or reach out to our sales team to learn more about our ongoing research and innovative offerings.
Sources:
Mintel, 2021 FlavorIQ® Global Trends and Insights Report, January 2021