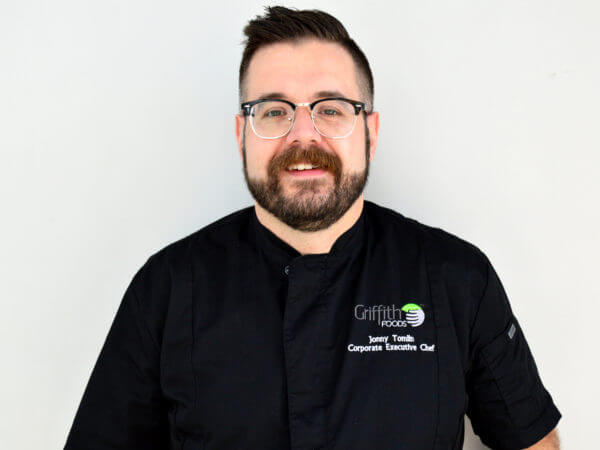 Jonathan Tomlin
Global Corporate Executive Chef Protein Processors
Chef Jonathan Tomlin started his career in fine dining, working for Mark McEwan in Toronto, Ontario Canada before training in France under Christian Constant. After returning to school for Food Science Technology, Chef Jonathan began his career at Griffith Foods as a Corporate Chef for Griffith Canada. After four years at Griffith Canada, Chef Jonathan now works on the Global Business Development Team, building business between our global protein processor clients and Griffith Foods local business units around the world.
Griffith Foods in the News
Stay connected with Griffith Foods! Get news, stories, and press releases from across our entire global ecosystem.
Let's Create
Better Together.
Want to get in touch? We'd love to hear
from you. Fill out the form and we will reach
out to you as soon as possible.
"*" indicates required fields