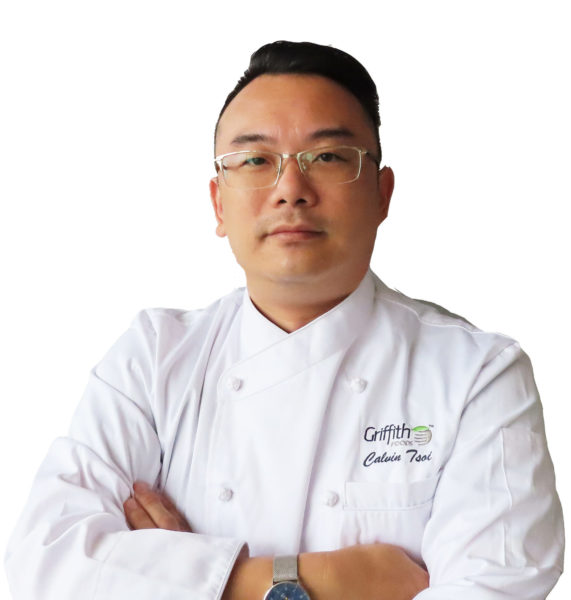 Calvin Tsoi
Director of Culinary
Calvin Tsoi is the Marketing Culinary and Innovation Director for Griffith Foods in Hong Kong. Since 1996, he has achieved a number of awards and certifications, most notably including the gold medal at Millennium Creating Cooking Competition by Hong Kong Trade Development Council in 1999, the bronze medal at the 6th World Championship of Chinese Cuisine in 2008, a Certificate of Master Chef Course in Chinese Cuisine at the Chinese Cuisine Training Institute, and a Certification of International Master Chef for Chinese Cuisine by the World Association of Chinese Cuisine. Calvin was also an adjust professor for the hotel management faculty at the Tourism College of Zhejiang, China in 2005.
Griffith Foods in the News
Stay connected with Griffith Foods! Get news, stories, and press releases from across our entire global ecosystem.
Let's Create
Better Together.
Want to get in touch? We'd love to hear
from you. Fill out the form and we will reach
out to you as soon as possible.
"*" indicates required fields