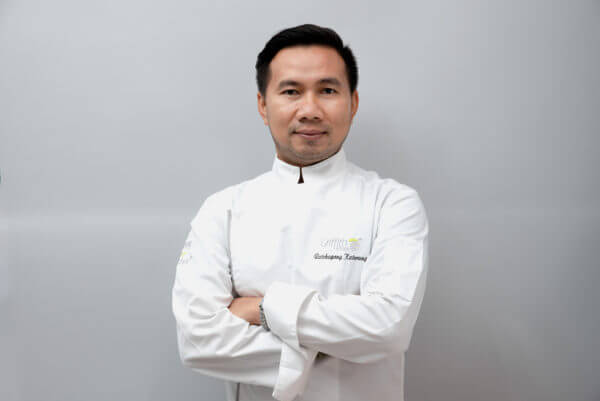 Ratchaphong Katerung
Corporate Chef
Ratchaphong Katerung is a Corporate Chef for Griffith Foods in Thailand. He began his career as a chef assistant in Hotel Plaza Athenee in Bangkok before taking a role as a lecturer for Food and Nutrition and Quality Control at Rajamangala Institute of Technology. Ratchaphong joined Griffith Foods in 2004, where he currently works on SEA projects for QSRs and processors, focusing primarily on the Thai market. He holds a bachelor's degree in home economics from Rajamangala Institute of Technology and a master's degree in food catering technology from King Mongkut's Institute of Technology Ladkrabang. His many accomplishments and awards include preparing lunch for Her Royal Highness Princess Sirinthorn, winning the National Thai Food competition at Kasetsart University with CPF in 2001, winning the Thai Food Development contest for the National Council of Women in Thailand in 2003, and winning the White Box a la Carte competition at THAIFEX-World of Food Asia in 2005.
Griffith Foods in the News
Stay connected with Griffith Foods! Get news, stories, and press releases from across our entire global ecosystem.
Let's Create
Better Together.
Want to get in touch? We'd love to hear
from you. Fill out the form and we will reach
out to you as soon as possible.
"*" indicates required fields