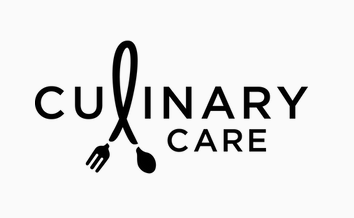 Griffith Foods is driven by our purpose, We Blend Care and Creativity to Nourish the World. This is a compass that guides who we are, how we behave, and what we do as an organization. Being a family business, we know nourishment doesn't just come from what's on the plate, but also from what's in the heart. In a changing world that's hungry for more, our care and creativity mean we'll find the right mix of global reach and local impact to serve the Earth so we can nourish all of us who call it home.
That's why we are proud to announce our partnership with Chicago-based Culinary Care. Culinary Care's goal is to nourish as many cancer recoveries as possible, one delicious meal at a time. Griffith Foods will be sponsoring Culinary Care's annual Gourmand Gala on Thursday, November 10th, 2022. The theme is Casino Royale, as guests will be ensuring that access to a good meal doesn't depend on luck. The event will feature delicious dishes from Chicago's top restaurants, a martini bar, live entertainment, and casino games.
If you share our passion for bringing nourishment and compassion to people who need it most, we hope to see you there. To sponsor the event or purchase tickets, visit www.culinarycare.org/casino-royale.
About Culinary Care
Culinary Care is on a mission to nourish as many cancer recoveries as possible by creating meal programs that reduce stress, spark joy, and foster community. Since its founding in 2013, Culinary Care has been developing the first-ever Treatment Day Meal Program. Most hospitals don't provide meals during outpatient care. They partner with Culinary Care to help make sure their patients can get a nourishing meal on these long days. This program has delivered over 25,000 free meals to patients and caregivers during treatment.
About Griffith Foods
Griffith Foods is the caring, creative product development partner helping food companies meet the evolving needs of consumers while sustaining the planet. As a family business for more than 100 years, Griffith Foods is known for true, collaborative innovation. We create delicious, nutritious, and sustainable foods that are better for people and better for the planet. Our people are united in advancing our purpose: "We blend care and creativity to nourish the world." For more information, visit griffithfoods.com.