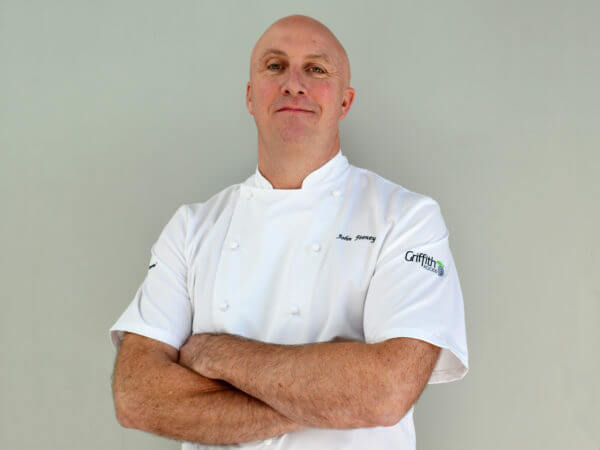 John Feeney
Regional Director of Culinary Innovation
John Feeney is the Culinary and Innovation Director for Griffith Foods Europe. John began his interest in culinary at a young age, working in some of the most prestigious hotels in London, top tier events, international cruise ships, and even private yachts as a personal chef. He then worked in Switzerland as a chef lecturer, mentoring, training, and inspiring others, eventually moving back to England to develop his executive career. He is a Master Chef of the Great Britain Association, a member of the Craft Guild of Chefs, Director & Creator of the Universal Cookery Food Festival UK, and winner of several awards, including Chef of the Year for Gold Nestle UK Foodservice and Craft Guild of Chefs Development Chef of the Year.
Griffith Foods in the News
Stay connected with Griffith Foods! Get news, stories, and press releases from across our entire global ecosystem.
Let's Create
Better Together.
Want to get in touch? We'd love to hear from you. Fill out the form and we will reach out to you as soon as possible.
"*" indicates required fields