Food and exploration have always gone hand in hand, and today's retail and menu offerings give consumers even more opportunities to expand their culinary horizons. One area where consumers are very open to trying global flavours is in the snack category. Bold, yet "low risk," crisps, sweets and nuts are easy ways to introduce consumers to new flavours that cross geographical borders. For example, U.S. retail shelves feature items such as Mexican nopal (cactus) snack sticks and West African fonio chips.
Cross-cultural influence can also be seen in foodservice operations. Not all flavour adventures stray far from home—regional recipes are taking off, too. The Italian outposts of a global QSR burger chain are focusing on just that, with specialties like the Pecorino Romano & Scamorza Burger, 'Nduja Burger and Parmigiano-Reggiano Burger adding local flair to the menu.
On the protein side, pre-seasoned and pre-marinated meats are providing consumers with convenience and global flavour experiences.
With unlimited inspiration from street food, comfort fare and fusion-style twists, consumers are ready and willing to travel the world with their taste buds!
3 Insights to Know
9 in 10
of Spanish consumers would like to learn more about different world cuisines, providing an oppportunity for innovation to educate on global flavours.
Over 2 / 3 rds
of German consumers use cooking to trial world cuisines that they have not tried before. Offer products products that combine ease and authenticity to reinforce and grow their interest.
The majority
of British consumers only use takeaways for dishes they can't prepare at home. Give consumers the confidence to recreate more dishes at home with simple but exciting Global innovations.
A Taste of Authenticity
Get inspired by these on-trend concepts to create innovative offerings using ingredients from Griffith Foods.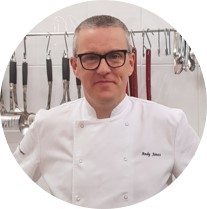 Andy Jones
Andy Jones is the Senior Development Chef for the UK and Ireland. He develops and innovates retail portfolios, including BBQ, RTC, and Christmas, and works closely with the R&D teams. He shares his inspirations from a recent Food Safari to discover emerging global cuisines in London .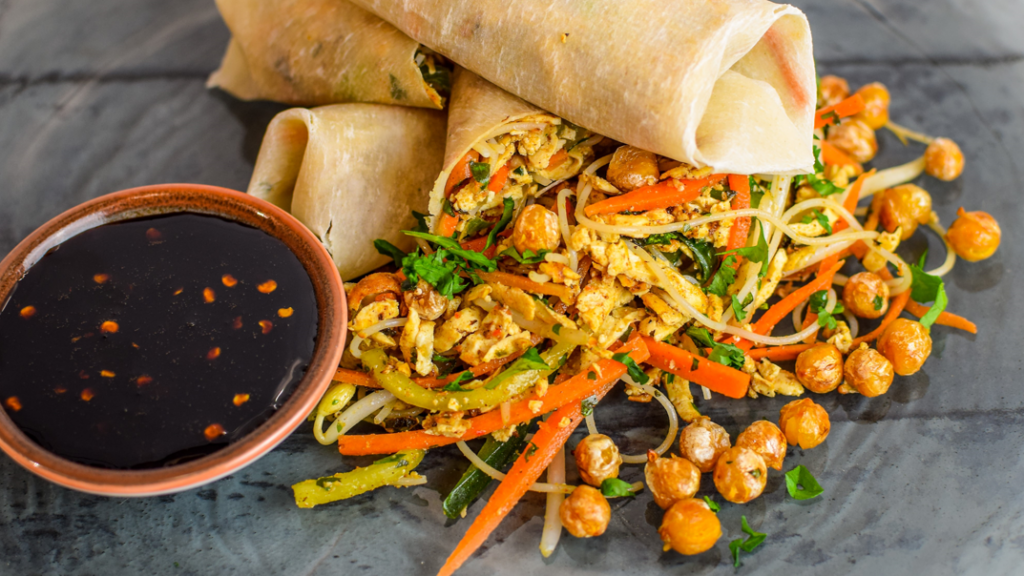 Vietnamese marinated tofu & mixed vegetable rice paper rolls
The rolls are served with crispy chickpeas and an Asian sticky glaze. The marinade for the tofu has lemongrass, chili, garlic and hints of ginger​.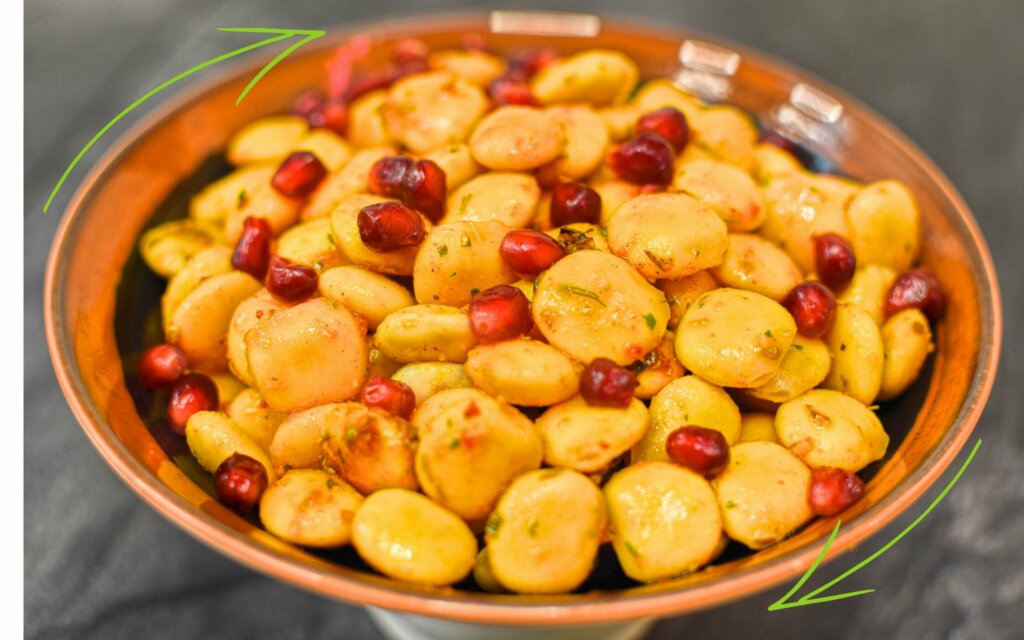 Za'atar seasoned Lupini beans topped with pomegranate seeds
Za'atar seasoning has a complex savory and earthy flavour. Thyme gives a nice floral taste, oregano a slight peppery bitterness, and marjoram offers a subtle sweetness to balance it.
Roasted Chickpeas with Tikka Masala Seasoning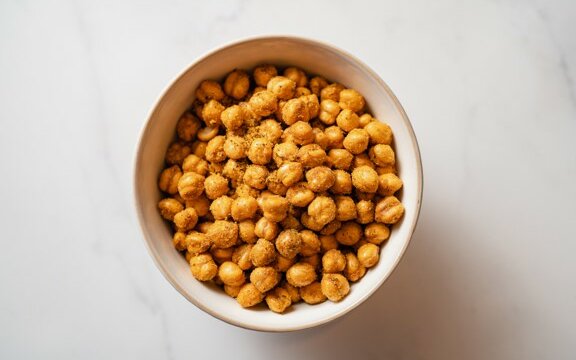 Oven-roasted chickpeas make for a crunchy and satisfying snack, soup topper or salad add-on. They're tossed in olive oil and flavoured with Griffith Foods Tikka Masala Seasoning: an aromatic seasoning blend including garam masala, coriander, turmeric and chili.
Plant based Mexican Nachos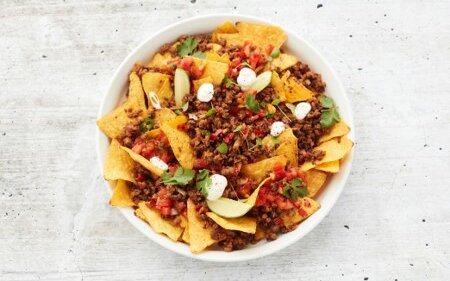 Nachos concept, with plant-based beef, sour cream, jalapeños, tomato salsa, cilantro, tortillas and lime. Want to know more about our beef mimics, further information you'll find here .
Retail Inspiration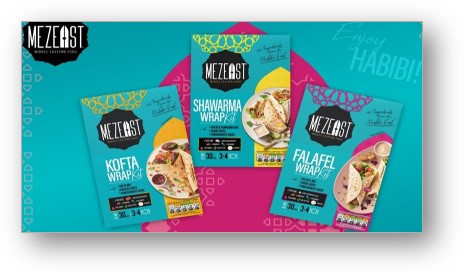 Nestlé launched its new food brand Mezeast in the UK and other European countries, bringing traditional Middle Eastern cuisine to consumers. The range of products includes meal kits, seasonings, sauces, and spreads that celebrate flavours from the Middle East. All flavours and products were created by Middle Eastern chefs to ensure quality and authenticity.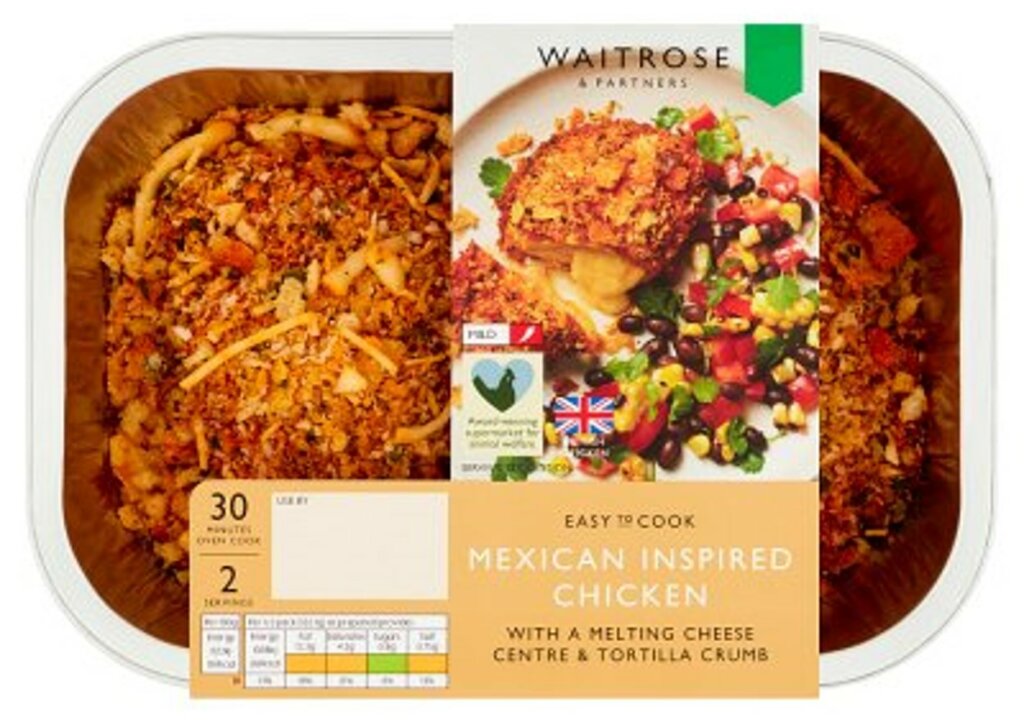 Waitrose UK takes you away to Mexico with a Mexican inspired chicken. Butterflied paprika and cumin spiced chicken breasts with a cream cheese and mozzarella filling, coated in a jalapeño & tortilla chip breadcrumb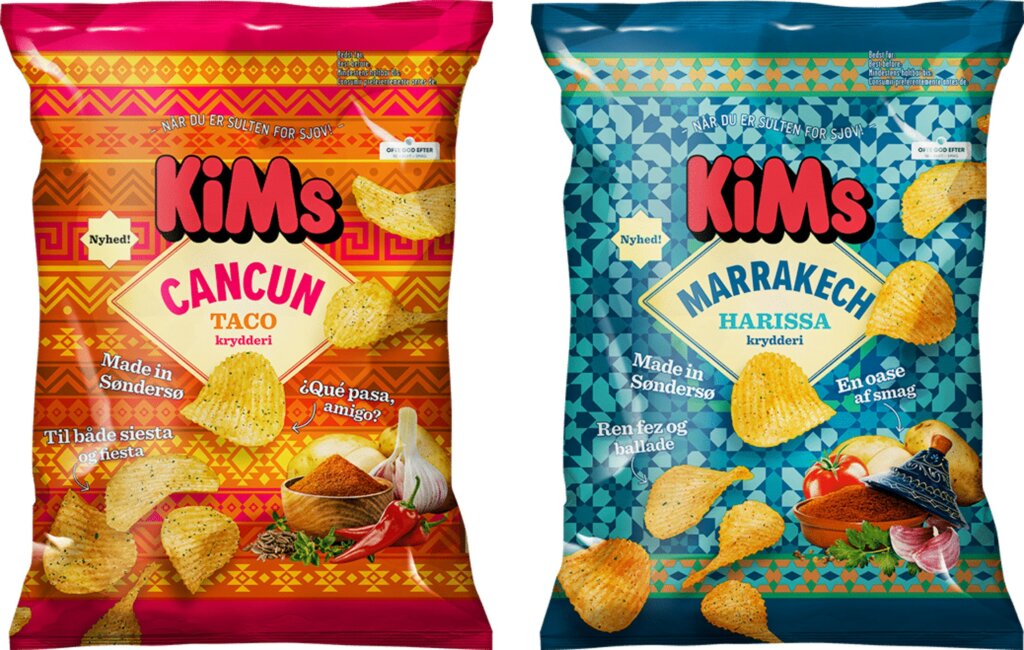 KiM's Cancun & Marrakech are the two new flavours that KiMs Denmark added into the portfolio. It is said to take one on an adventurous taste journey to the Moroccan cuisine where garlic, tomato, parsley and a hint of chili tease the senses.

In the Netherlands, John West added three new variants into the Twist range in 2022. Inspired by 3 world cuisine curry recipes: Red Curry, Green Curry and Penang Curry. The products consist of shredded tuna with coconut milk and authentic Thai curry paste.
Foodservice Inspiration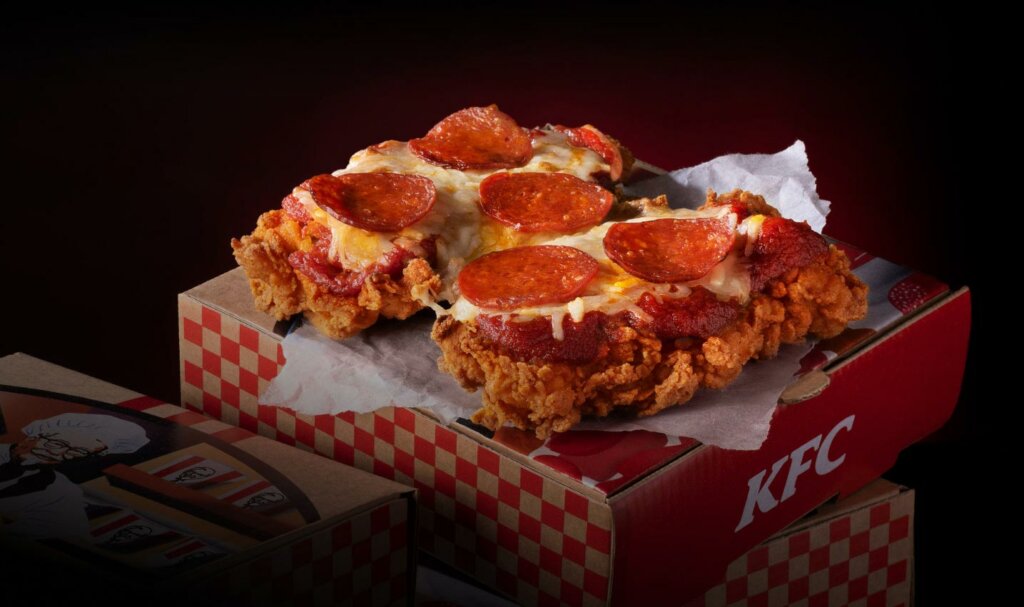 This summer, KFC Spain launched a new concept inspired by Italy, they called it Pollitza (meaning chickenpizza). They replaced the base, that is supposed to be Pizza dough, with fried chicken and then covered it with tomato, cheese and pepperoni.
While Melbourne is known around the world for the quality of its restaurants, its street food scene only really comes to life with the Summer/Winter Night Market. Foods from around the globe are congregated to allow taste buds to travel. Take a look at the Tik Tok video to discover some!
(US) Fast-casual chain Garbanzo Mediterranean Fresh featured a summer campaign last year known as Falafel Quest. Each month a new falafel was released featuring flavours from various European and Middle Eastern regions to bring globally inspired flavours to the traditional Middle Eastern dish.
Italian Kings Burgers were launched at Burger King Italy to provide consumers with the opportunity to enjoy the regional flavours of various parts of Italy. The burgers come in the following varieties: the Pecorino Romano & Scamorza Burger, the 'Nduja Burger and the Parmigiano Reggiano Burger, which are each crafted with a number of regionally specific ingredients.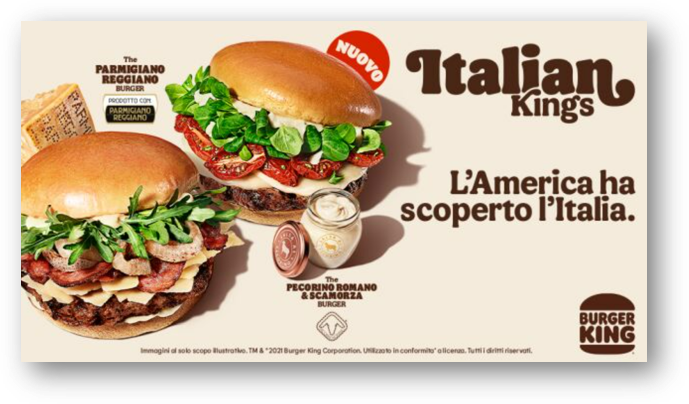 Chef's Tip
"Global cuisines provide a wealth of inspiration and excitement. When recreating an authentic dish, take the time to understand the culture and people of that country or region to respectfully appreciate the cuisine, and try to avoid substituting traditional ingredients."
–Chef Mark Serice, Vice President Global Culinary, Griffith Foods
Culinary Expertise Around the Globe
Griffith Foods' culinary network extends throughout five regions around the world—bringing a truly global perspective to our work. Our ability to work with authentic flavors and ingredients is unparalleled! With a combined 190+ years of both front- and back-of-house experience, our renowned chefs know just what it takes to create exceptional flavor systems and innovative, delicious products. We can help you satisfy consumers' appetites while expanding your bottom line. Learn more about our approach to culinary craftsmanship.
© 2022 Griffith Foods. All rights reserved.
Source: Mintel, 2022 FlavorIQ® Global Trends and Insights Report, January 2022.