For today's consumers, retailers and operators, solutions that minimise guess work and maximise flavour, convenience and accuracy are in high demand. At home, consumers want to simplify and elevate their meals, choosing retail options that deliver both convenience and global flavour.
On the foodservice side, restaurants are being challenged to "do more with less" in all areas of operations. Maintaining the quality of take-out and delivery is essential, with pre-portioned meals, long hold times and sustainable packaging as key solutions. Curated meal kits are another way operators are delivering restaurant-quality experiences to their customers at home.
Efficiency also plays a role in today's snacking trends. Consumers are enjoying more satiating snacks as meal replacements, emphasising the importance of delivering on both nutrition and flavour.
3 Insights To Discover
Did you know that?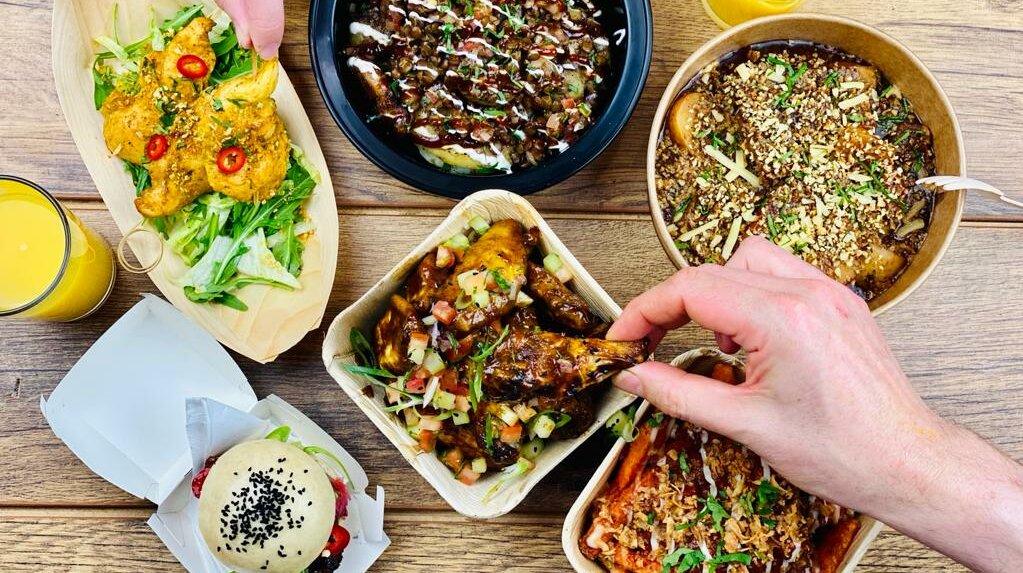 33%
of UK consumers indicate they would like to see ready meals that have premium-quality and seasonal ingredients.
Using seasonal ingredients in ready meals will premiumize the final product and add value for consumers.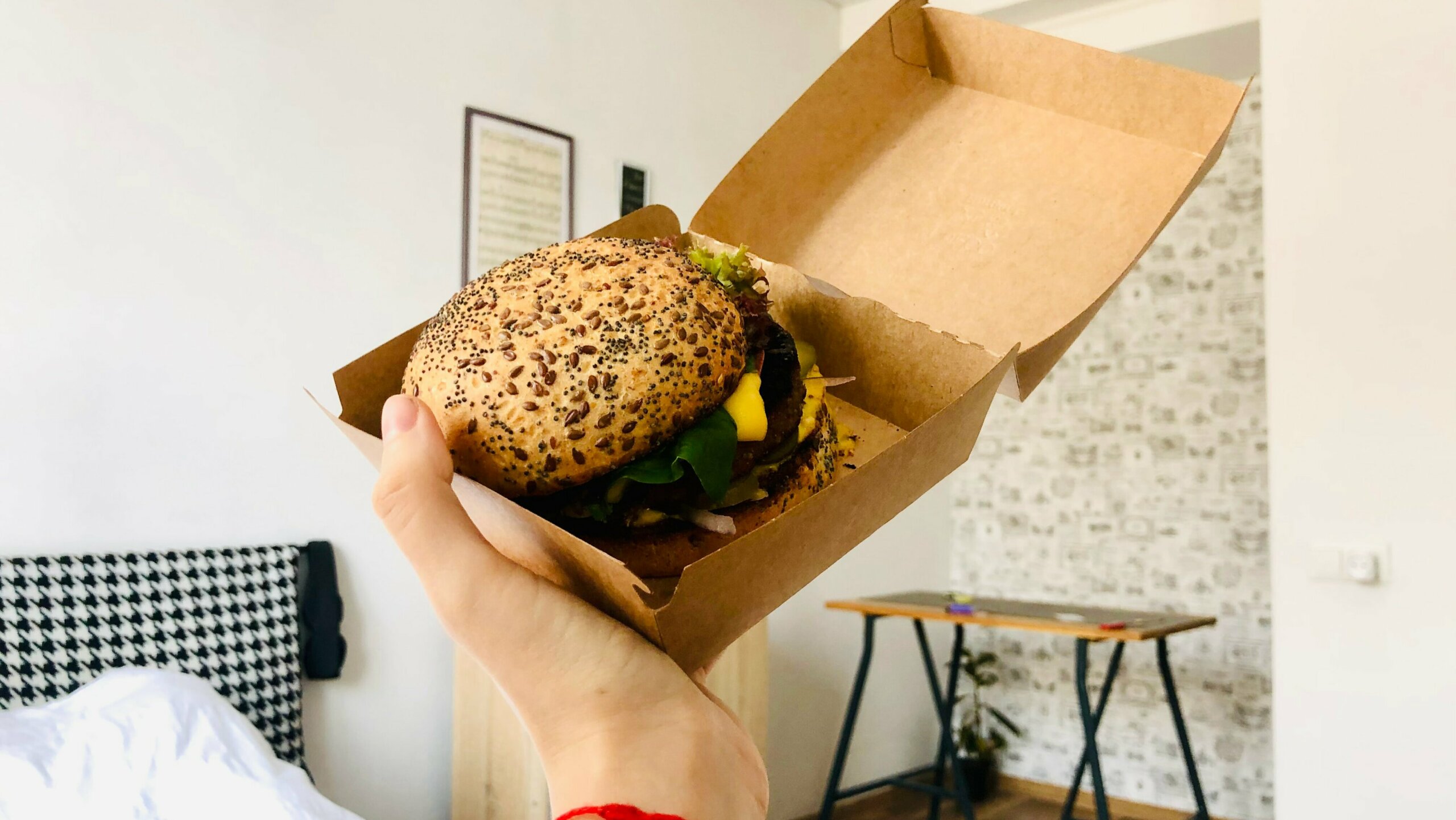 40%
of German consumers purchase takeaway/home delivery food for lunch.
Replicating speedy and tasty lunches is an opportunity for German retailers.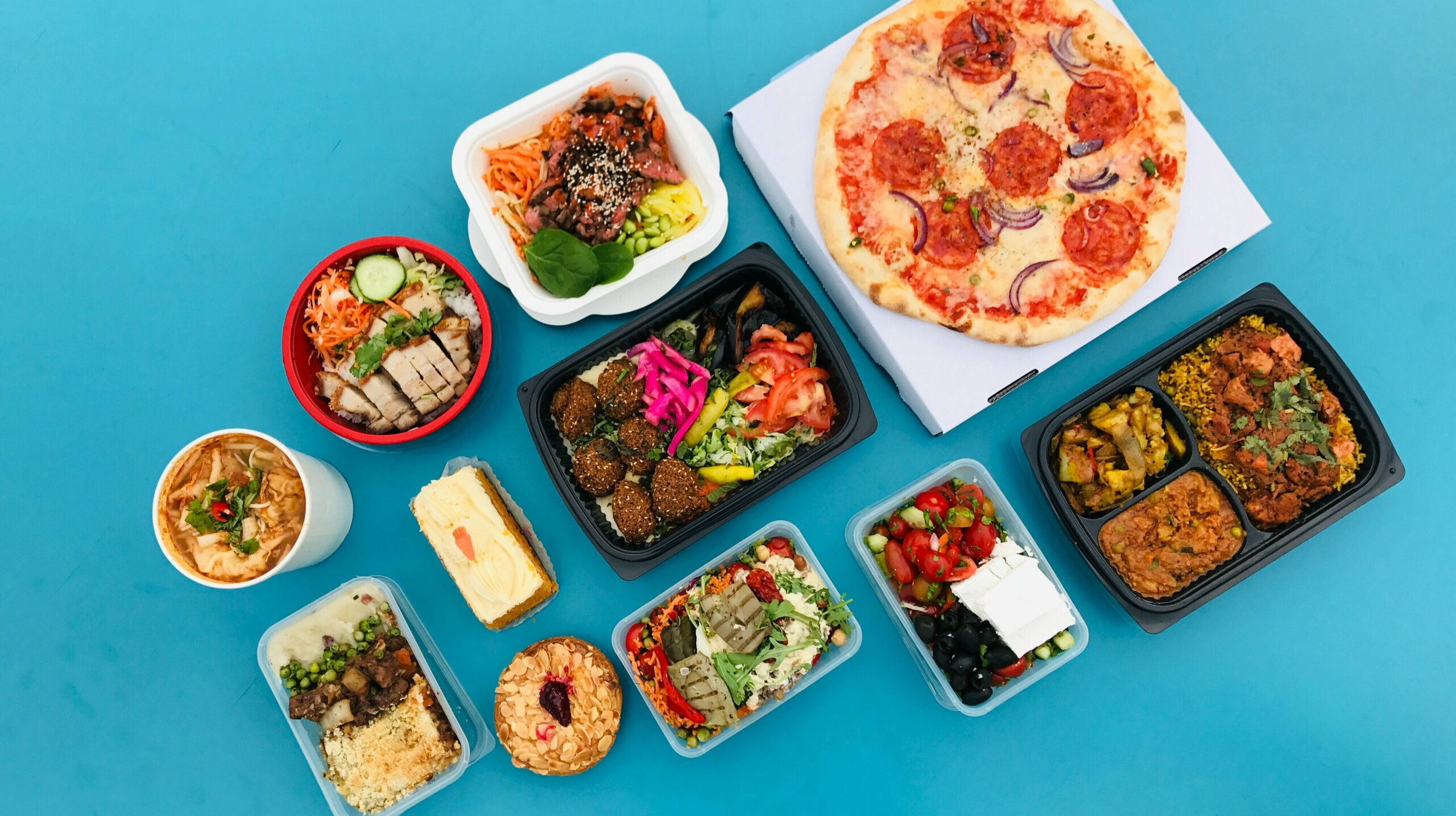 52%
of adults in Spain say the amount of packaging used for ready meals puts them off buying them more often.
Offering components with reduced or more sustainable packaging will increase the likelihood of ongoing customer conversion.
Culinary Inspiration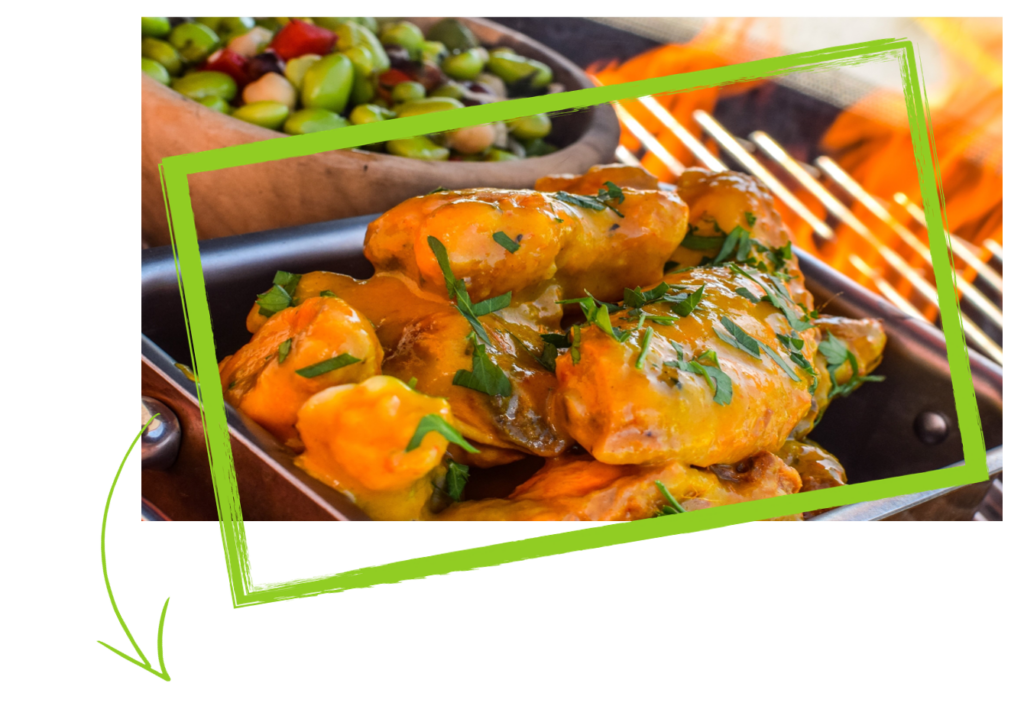 Sticky Tropical chicken wings

Juicy chicken wings covered with a spicy banana and habanero ketchup and cilantro. Side of soybeans and chickpeas with a chilli and lime oil marinade. The sous vide wings come with a sachet of spicy banana and habanero ketchup. This concept brings culinary excitement to a home cook's repertoire of those who want to simplify and elevate their meals.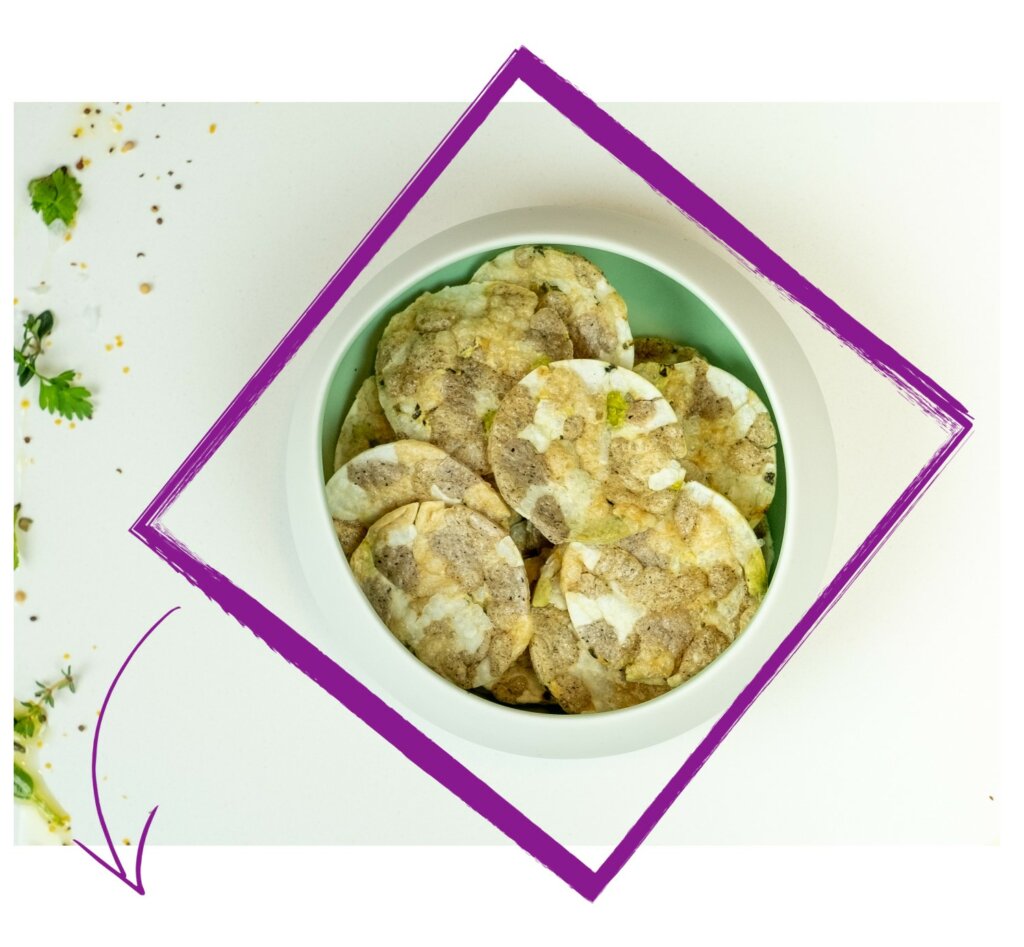 Did you know that generally across Europe we don't consume enough legumes to have a balance diet? Eating pulse-based or vegetable-based snacks can contribute to change that!
Our proposal is a snack base made of corn, green pea and lentil. It pairs really well with the Salt & Pepper seasoning from our Made With Natural Ingredients portfolio.
Filled ham with Brie and caramilised onion

Pork ham filled with Brie and caramelized onion, wrapped in bacon and marinated with a smoked paprika and honey marinade. Served with crispy onion, garlic and tomato. Paired with a cranberry and cherry sauce. A sophisticated meal within everyone's reach.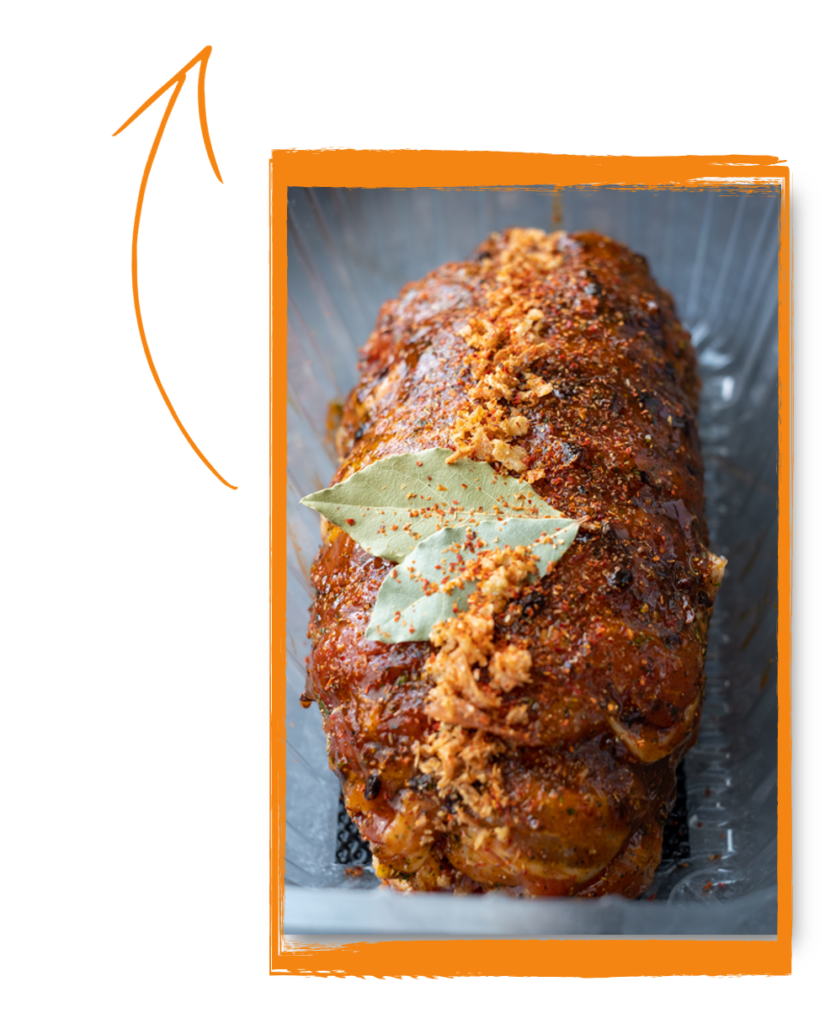 Classical Flatbread shawarma in a kit
Shredded roasted beef, seasoned with a kebab seasoning. Served with cucumber, onion and tomato. Garnished with red hot sambal and a garlic and yoghurt kebab sauce. This concept is designed for consumers who look for retail options that deliver both convenience and flavour.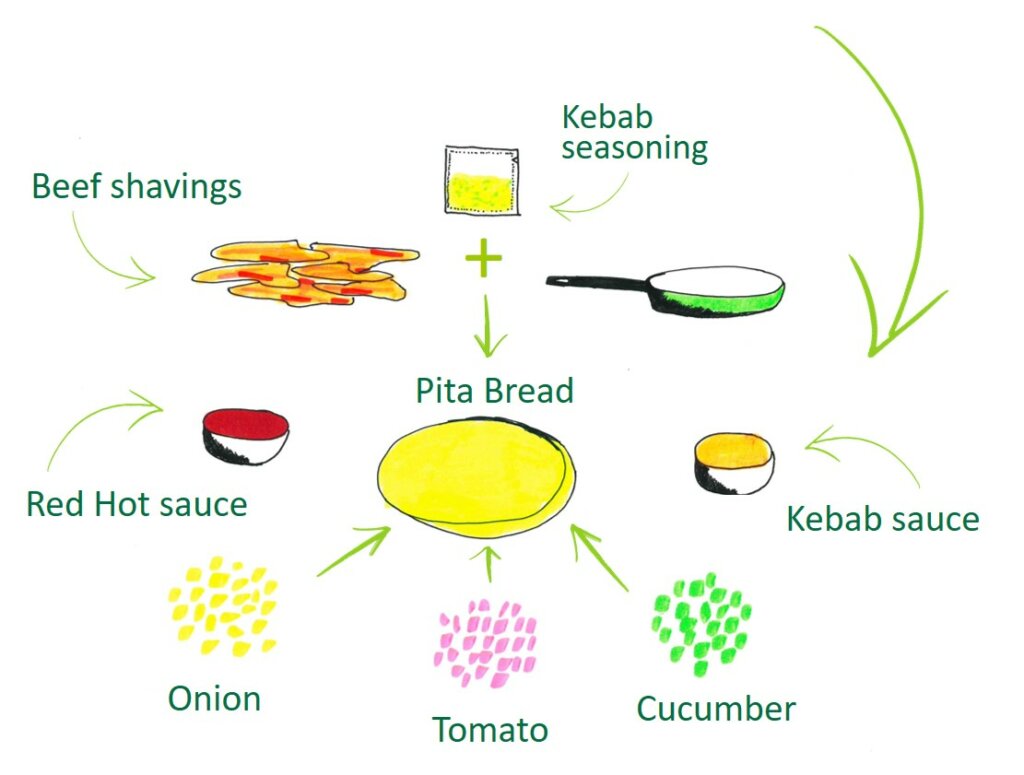 Retail Inspiration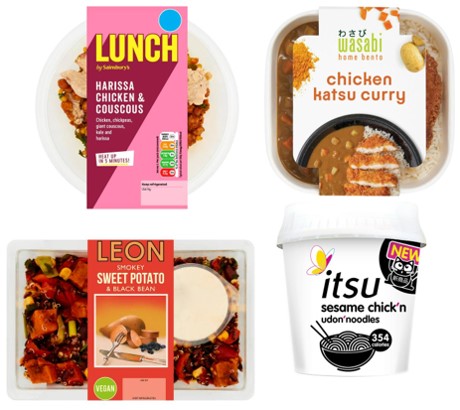 Sainsbury's (UK) is stocking its shelves with a variety of nutritious, protein packed quick lunch / meal options, both in private label and with partnerships with healthy foodservice operators in the UK including Wasabi, Leon, Itsu.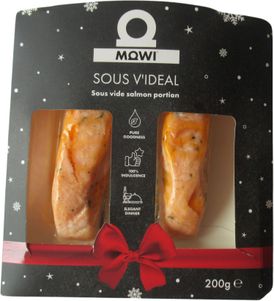 Mowi (Poland) launched for Christmas 21, this pre-cooked salmon with Orange and Thyme Marinade, said to offer pure goodness and 100% indulgence. It has been prepared with sous vide method adding convenience to the consumer who only needs to reheat it.
HelloFresh (US & BE) launched HelloFresh Market, an online store offering fresh produce, grocery essentials, and ready-to-heat meals, desserts , and sides that consumers can add to their weekly HelloFresh delivery order.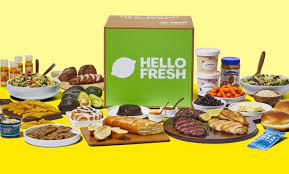 Pinarie (Australia) purpose is to create a wide range of lupin based food products which are tasty, healthy, convenient and sustainable. They offer some products in a resealable bag, prioritizing convenience for consumer. Front of pack health benefits such as high in protein, in fibre are highlighted.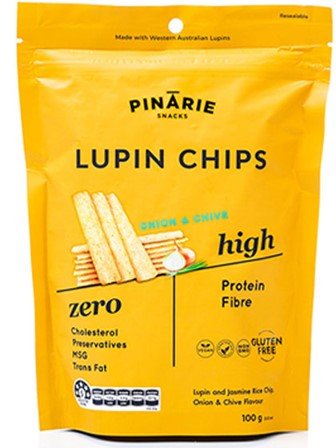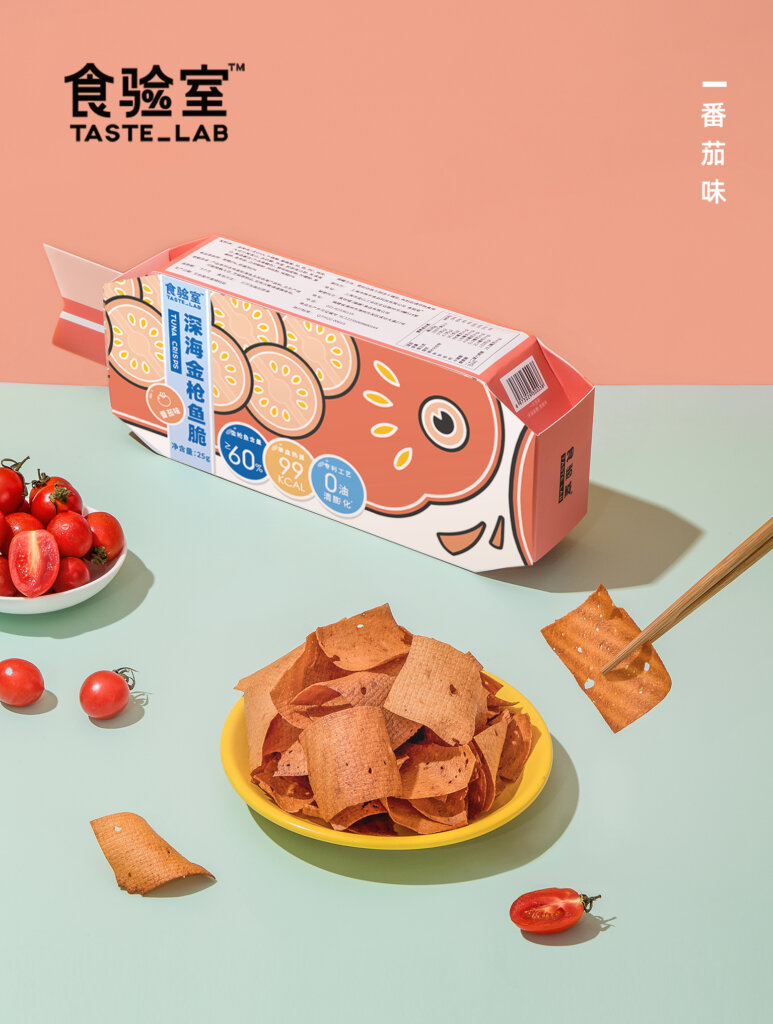 Integrating protein, convenience, and maximized flavour. TasteLab (China) launched healthy alternatives to potato chips with a "zero-oil puffing technique" which makes protein puffs without the use of oil. They also launched "Deep Sea Tuna Crisps" using tuna to offer consumers low-fat, high protein, and low-calorie protein chips.

Charmfre (South Korea) offers a range of sous-vide chicken breasts in a variety of flavours such as: Black Pepper, Herbs, Soy Garlic and Fiery Spicy. Consumers can prepare them in the microwave.
Foodservice Inspiration
Flax & Kale (Spain) is leveraging the induced interest in work lunch delivery due to many people working remotely. They offer multiple packs, one of them composed by a weekly pack of 5 different plant-based ready meals with a juice.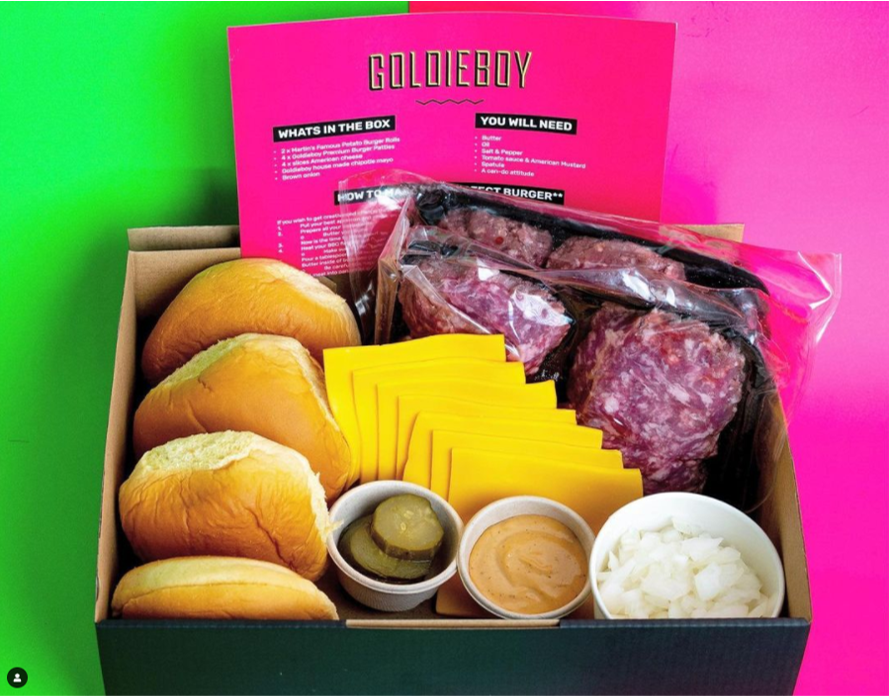 Goldie Boy (Australia) smash burger is currently available as a DIY KIT delivered direct to your door. The burgers come with a house-made adobo kewpie special sauce.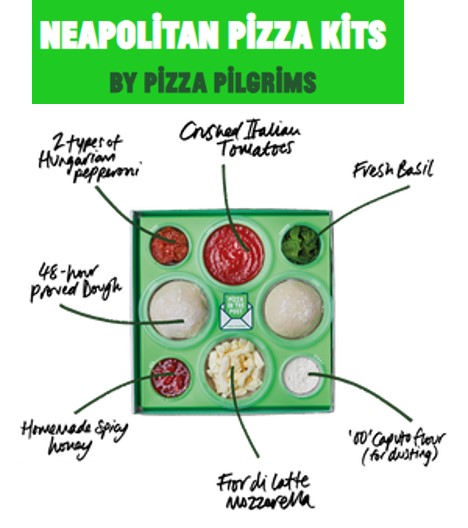 Pizza in the Post. Pizza Pilgrims (UK) offers a delivery pack to make 2 neopolitan pizzas. Each pack contains dough, mozzarella, basil, tomato sauce, parmesan and caputo flour. It is a subscription based model (monthly, bi-weekly or weekly)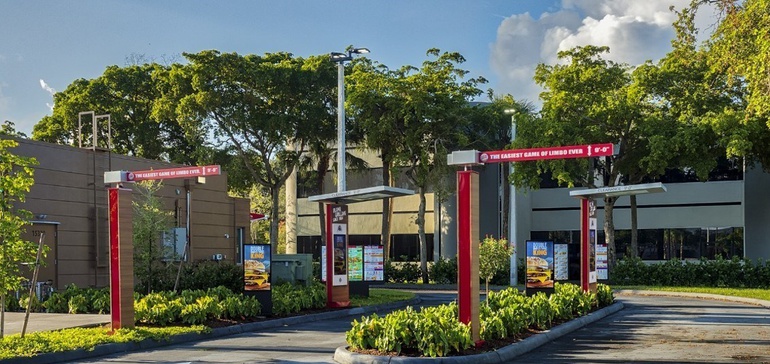 Less is more! Burger King (US) is planning to simplify its menu and remove some products that have become too complicated to build in order to improve drive-thru times. Also, the chain will also improve menu design to make it easier for customers to make quick decisions.
The Expert View
" Consumers continue to look for products that whist quick and straightforward to prepare at the same time meet expectations for inspiring cooking and eating experiences. This has lead to the growing use of sauce in sachets that can bring simple to use, reliable, culinary touches to many meal occasions when combined with stir fry kits, ready to cook meat & poultry or as a final finishing touch to slow cooked, sous vide meats. The sachet provides just the right amount of sauce to ensure consistent results with no waste." – Carol Richardson, Research & Development Manager Sauces & Dressings, Griffith Foods Europe & Africa.
Creating a Circular Economy
At Griffith Foods, we strive to embrace the principles of a circular economy. With a life cycle that includes sourcing, production, packaging, transportation, consumption and waste management, we are taking steps to examine the impact of our products across all business practices.
Take packaging, for example. In 2022, 100% of the paper/fiber-based packaging we use for corrugated boxes in Europe is FSC certified and recyclable . All our PE based bags are 100% recyclable and we have also set a target for 100% of all our flexible packaging to be reusable, recyclable or compostable by 2025.
© 2022 Griffith Foods. All rights reserved.
Source: Mintel, 2022 FlavorIQ® Global Trends and Insights Report, January 2022.