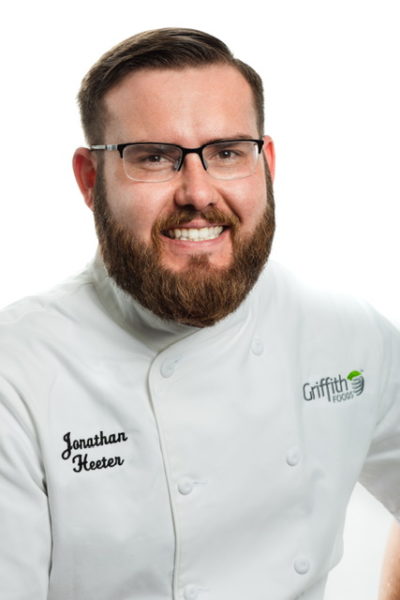 Jonathan Heeter
Corporate Chef
Jonathan Heeter is a Corporate Chef for Griffith Foods, where he works hand-in-hand with each division to demonstrate, scale, and refine innovative trends and products that have a global impact on both customers and consumers. Jonathan developed his love for food growing up in Bordeaux, France, eventually moving to America, studying at the Culinary Institute of America at Hyde Park, and taking on roles as Chef De Partie, saucier, and pastry chef for various top-rated properties. He is a member of the Research Chefs Association and Confrerie de la Chaine des Rotisseurs.
Griffith Foods in the News
Stay connected with Griffith Foods! Get news, stories, and press releases from across our entire global ecosystem.
Let's Create
Better Together.
Want to get in touch? We'd love to hear from you. Fill out the form and we will reach out to you as soon as possible.
"*" indicates required fields