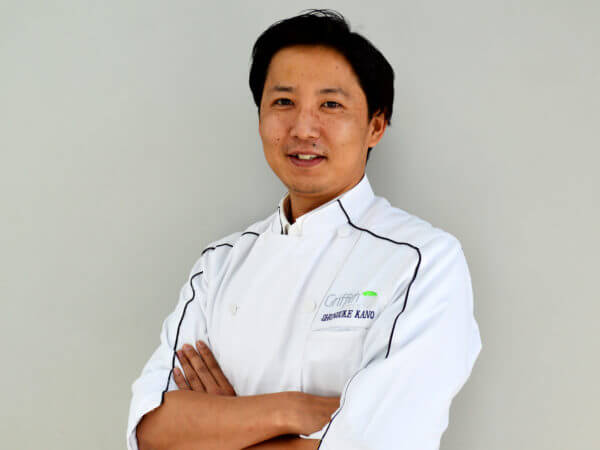 Kano Shunsuke
Corporate Chef
Kano Shunsuke is a Corporate Chef for Griffith Foods in Japan. Shunsuke grew up in Hokkaido, where he grew up watching cooking shows and reading recipe books from a young age. He earned a diploma in advanced culinary arts with business management from Musashino Cooking Academy in Tokyo, where he currently resides. After graduating, Shunsuke worked for a Michelin-starred French restaurant in Mandarin Oriental Tokyo, later moving on to study a variety of cuisines in Australia and joining Griffith Foods in 2015. He holds a cooking license, a food coordinator certificate, and membership in the All Japan Chefs Association (a part of the World Association of Chefs Societies).
Griffith Foods in the News
Stay connected with Griffith Foods! Get news, stories, and press releases from across our entire global ecosystem.
Let's Create
Better Together.
Want to get in touch? We'd love to hear
from you. Fill out the form and we will reach
out to you as soon as possible.
"*" indicates required fields