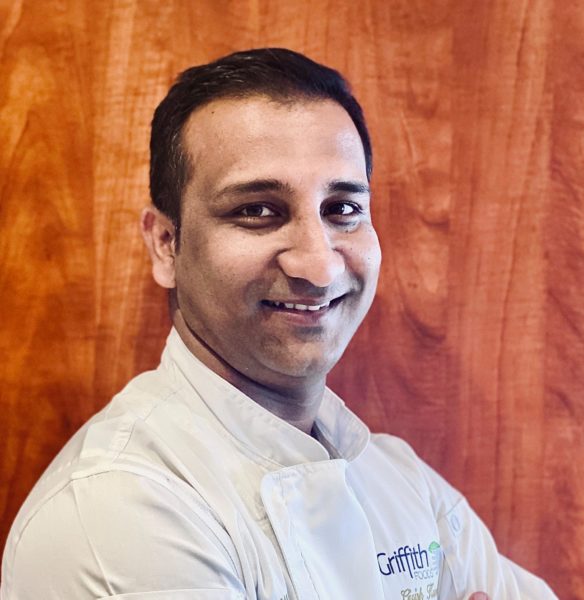 Girish Kumar
Director of Culinary Middle East
Girish Kumar is the Director of Culinary for Griffith Foods Middle East. Originally from India, Girish began his culinary journey as a commis with Oberoi Hotel's luxury collection resorts, later working in various hotels and being exposed to diverse cuisines. He later moved to Dubai to become a chef de cuisine managing Mediterranean and fusion Indian cuisine, helping him add value in his role at Griffith Foods engaging with processors in the QSR and foodservice product development sector.
Griffith Foods in the News
Stay connected with Griffith Foods! Get news, stories, and press releases from across our entire global ecosystem.
Let's Create
Better Together.
Want to get in touch? We'd love to hear
from you. Fill out the form and we will reach
out to you as soon as possible.
"*" indicates required fields