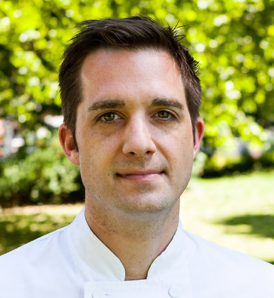 Alexander Tieck
Commercial Chef at Custom Culinary® Europe
Alexander Tieck is a Commercial Chef for Griffith Foods in Germany. He began his career in 1999 with an apprenticeship, later moving to New York City for the Institute of Culinary Education and working for Eleven Madison Park. He spent time in Australia and later moved back to Germany, starting his first head chef position and moving on to Hong Kong to be the head chef in a private fine dining restaurant. In 2013, Alexander and his wife opened a fine dining restaurant in Mallorca, Spain, eventually moving back to Germany, where he now manages the Food Service Brands of Germany and has helped launch key innovations for Griffith Foods.
Griffith Foods in the News
Stay connected with Griffith Foods! Get news, stories, and press releases from across our entire global ecosystem.
Let's Create
Better Together.
Want to get in touch? We'd love to hear
from you. Fill out the form and we will reach
out to you as soon as possible.
"*" indicates required fields