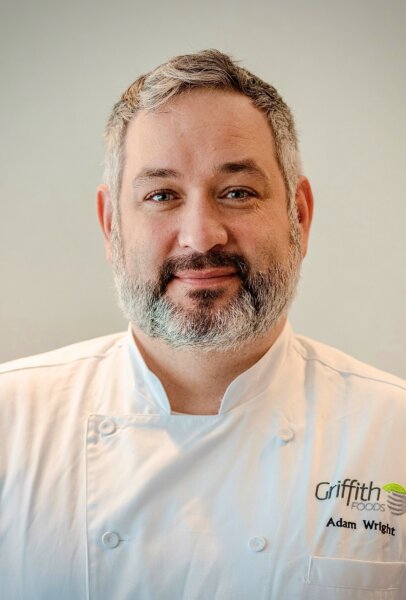 Adam Wright
Corporate Chef
Adam Wright is a Corporate Chef for the Griffith Foods culinary team in the Scarborough area of Toronto. Adam is a cross-functional corporate chef who collaborates with R&D, sales, and marketing to develop Griffith Foods products with care and creativity to achieve sustainable solutions that help customers grow and nourish the world. With culinary education from schools like the University of Guelph and George Brown College, Adam has developed a keen interest in food systems and sustainable commerce to ensure future generations have access to healthy food. He has been a member of the RCA since 2005 and was a conference speaker at the RCA/George Brown College collaboration for ethnic cuisine.
Griffith Foods in the News
Stay connected with Griffith Foods! Get news, stories, and press releases from across our entire global ecosystem.
Let's Create
Better Together.
Want to get in touch? We'd love to hear
from you. Fill out the form and we will reach
out to you as soon as possible.
"*" indicates required fields