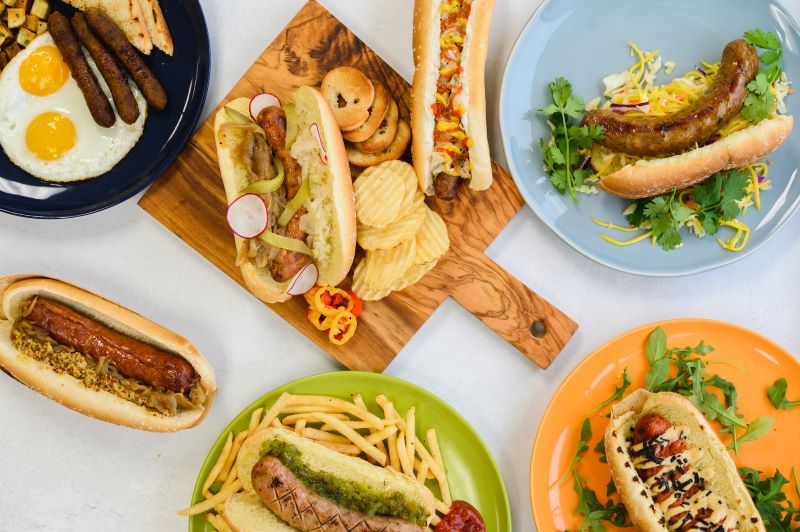 Sensory maps are powerful tools for food product development. They're used to analyze products within a category and provide valuable information to guide flavor, appearance, and texture development.
We're enhancing sensory mapping through a unique and collaborative approach, where consumer feedback and preferences are interwoven with the sensory attributes to guide product development. The resulting ConSensUs Map helps us to create targeted solutions that are driven by consumer insights.
Using Consumer Insights to Inform the Sensory Map
Before initiating the sensory analyses of products using our trained panel, we must identify which products are relevant to the category. Consumers are the best source to help us determine which products to include in the sensory maps. They can tell us their attitudes towards particular products; awareness of brands and competition; and how they're interacting with, participating in, and using products from that category. To evaluate these attitudes and behaviors, we dig into questions like:
What brands do consumers prefer?
Why are consumers buying or not buying?
Who is buying products in the category?
How are consumers shopping?
How are consumers preparing what they purchase?
By talking to consumers and getting a baseline picture of what's going on in our targeted category, we are creating a relevant foundation for the map to ensure consumer-centric development.
Tailoring Consumer Insights Based on the Sensory Map
Once products are identified as relevant for the category, we source those products, have our sensory experts identify important flavor, texture and appearance attributes, and create sensory maps using our proprietary process. By examining how the sensory characteristics between products compare and contrast, we determine what additional insights we want to gather from consumers.
Although we're generally trying to identify consumers' preferences and perceptions, there's no one-size-fits-all approach to conducting this research. Flexibility and versatility are keys to uncovering the most helpful information. Our insights experts consider the sensory attributes, product category, target customer, and business goals to determine what methodology and approach to use when collecting consumer feedback.
Enhancing the ConSensUs Map with Consumer Insights
The sensory map steers how we gather consumer insights, which are eventually overlaid onto the sensory map to form a ConSensUs Map — a comprehensive picture of a product category. The ConSensUs Map can reveal whitespace opportunities, guide us on how to fill unmet needs, identify ways to improve existing products, and pinpoint how to be most competitive in a category.
While the sensory map details what specific attributes define a product and how products in the category are similar or different, overlaying the consumer insights helps us identify which of those product attributes appeal most to consumers. Determining consumers' preferences for attributes such as taste, texture, and appearance helps us understand what drives overall product liking. We also use quantitative research to ensure the findings are applicable — meaning the ConSensUs Map is reflective and representative of the market.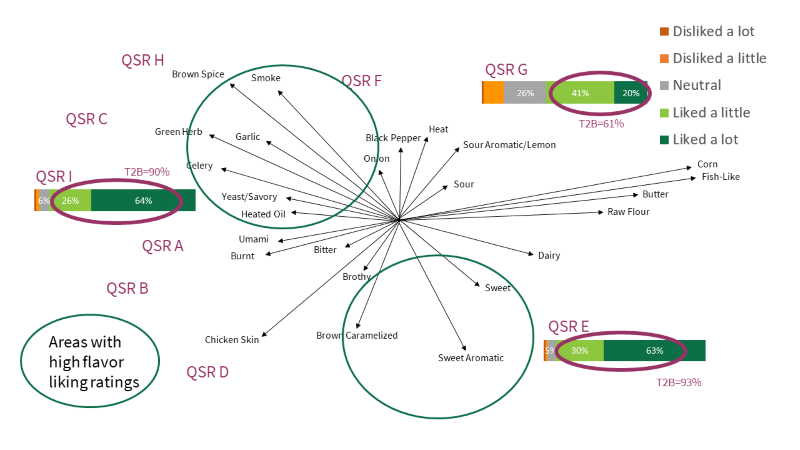 Collaboration is Crucial to ConSensUs Mapping
ConSensUs Mapping is an advanced, proprietary, data-driven solution used to understand product categories and provide solutions for partners. To stay relevant in the marketplace, fill unmet needs, and capitalize on market opportunities, we put consumers first — and that starts and ends with their feedback. Our ConSensUs Mapping process combines the skills of our sensory science, food science, culinary, and consumer insights teams to ensure we provide our partners with best-in-class solutions.
Let's Create Better Together
We're here to help inspire creations that keep your product portfolio on trend. Contact your Griffith Foods representative or reach out to our sales team to learn more about our ongoing research and innovative offerings.