The natural sweetness of fruit lends itself perfectly to unexpected and unforgettable flavour combinations. Fruit can be paired with spicy, smoky or savory ingredients, tempering extreme flavour notes with just the right amount of balance. And this formula can be applied to sauces, dips, marinades, seasoning blends—the list goes on. Techniques like smoking, roasting, caramelizing and pickling also help to bring out complex flavour notes from any type of fruit.
In the snack category, where crave-worthy flavours are paramount, fruit brings the perfect touch of sweetness to traditionally salty items. Fruit's health halo can also serve as an advantage to snack brands, with items like a ginger-lime collagen protein bar in the UK finding a home on retail shelves or crunchy snacks like jalapeño-pineapple chips in the US.
Grocery stores around the globe are showcasing unique products that pair meat and poultry with fruit flavours. Examples include Brazilian linguica sausages with fig and pineapple and Canadian roasted chili lime chicken wings.
Foodservice operators are capitalizing on consumer desire for unique flavours, using fruit from all over the world to enhance menu items across categories. One steakhouse in Brazil has brought fruit into unexpected applications, such as panko-breaded shrimp with passionfruit sauce and a burger with blue cheese and balsamic grilled pears. With the plant-forward trend showing no signs of stopping, a restaurant in Spain has created a vegan brunch toast topped with avocado, tomato, mushrooms, strawberries and mango-pineapple chutney. Even a global burger chain has incorporated fruit into savory items, serving up a spicy fried chicken sandwich with apple slices and black pepper mayo.
3 Insights to Discover
3 out of 4
consumers globally recognise that the biggest dietary change followed has been to increase their intake of fruits.
1/3
of German consumers would like to see more fruity flavours (excluding citrus) in savoury packaged food products
75%
of European consumers believe that a portion of fruit is healthy when buying a snack.
Fruit-Focused Culinary Inspiration
Fresh fruit flavours bring balance to a dish—complementing the other ingredients. Get inspired by these on-trend concepts to create innovative offerings using products from Griffith Foods.
David Sanderson, Griffith Foods Development Chef – Global MarketLink
Chef David enjoys a long-career experience working with all UK and global retailers and collaborating with popular chefs. Aware of trends and current challenges in the food industry, David enjoys the challenge of creating commercially viable bespoke innovative products and presenting to customers. He believes in home-made food that takes time to produce, with minimum fuss and maximum effort.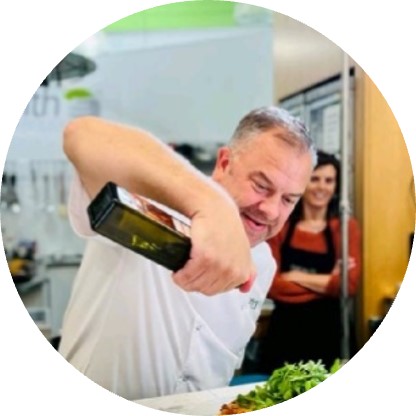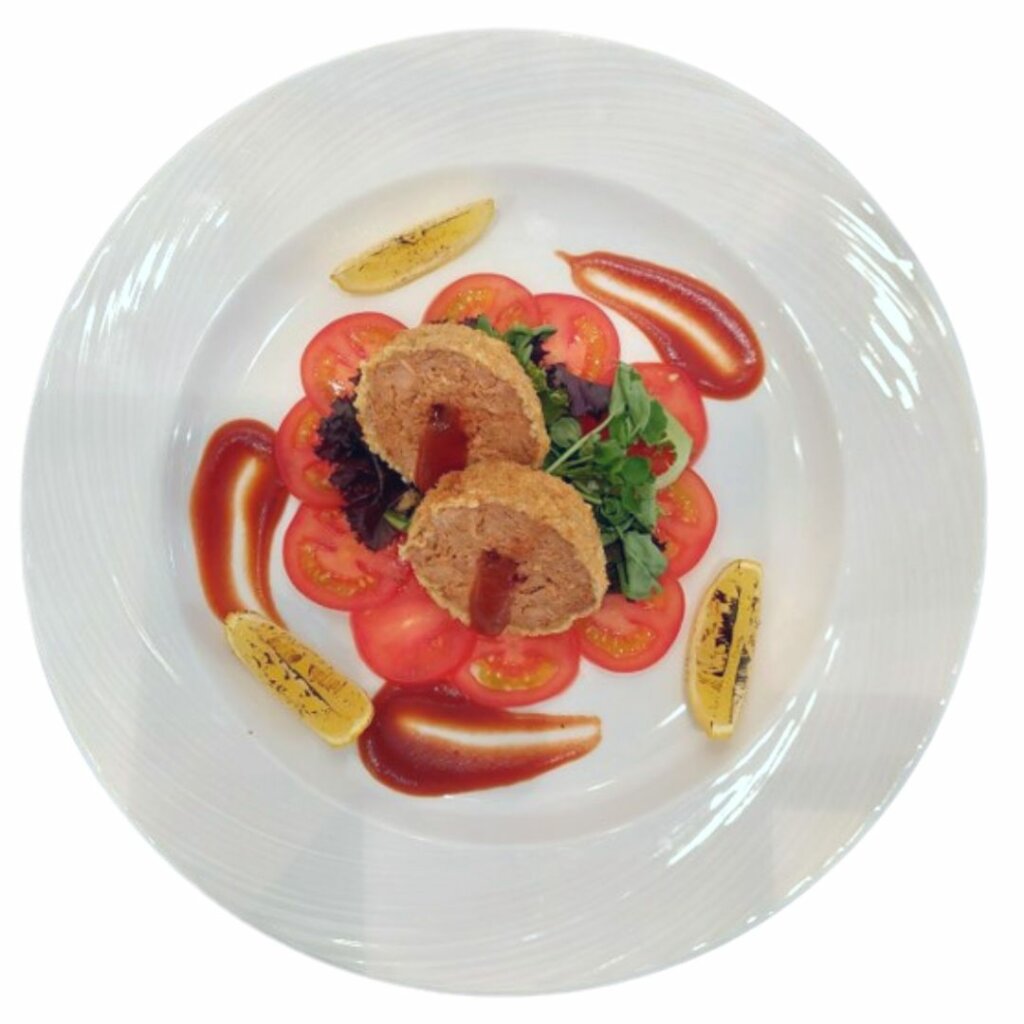 Jackfruit Fritters with BBQ Sauce
Shredded jack fruit seasoned with a vegan chicken seasoning, pan fried, cooled then formed into balls and coated in a herbal predust, batter and breader using NuBana™ Green Banana Powder. (More info below!) Inside each ball, a hidden tomato-based BBQ sauce with lemon juice and a banana starch.
Jackfruit is gaining popularity globally due to its ability to be used as a meat alternative with its stringy and tender consistency, similar to that of shredded chicken and pulled pork.
Strawberry, Mustard and Balsamic Pork Kebabs
Pork Kebab with a Garlic, Rosemary and Thyme Rub sprinkled onto pork pieces. The concept is complemented with a Strawberry, Mustard and Balsamic glaze to be applied for the final 5 minutes of cooking.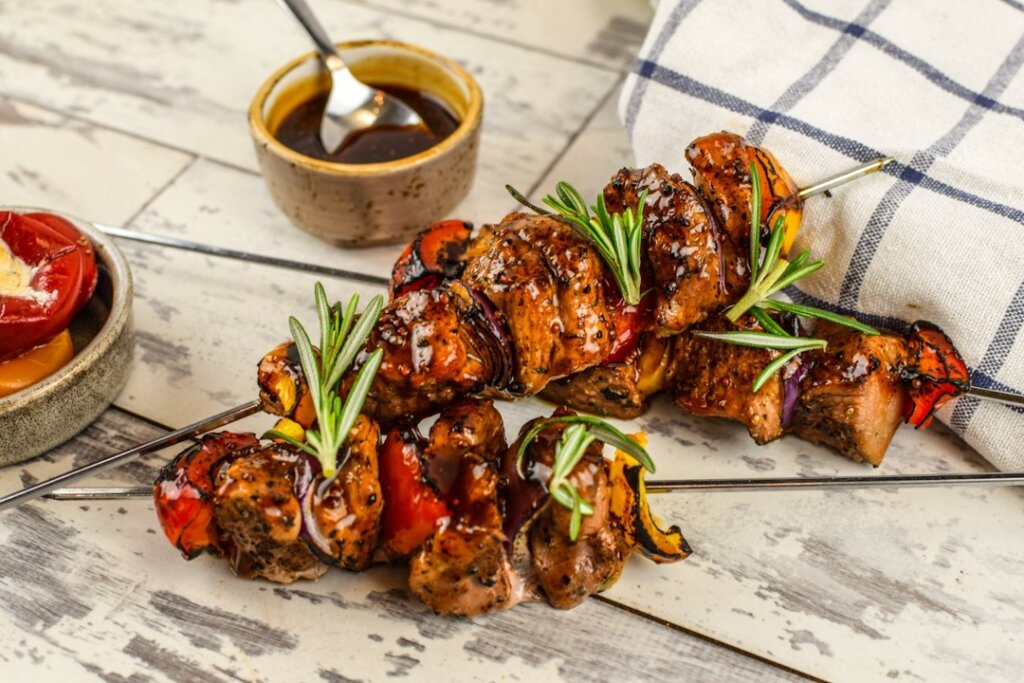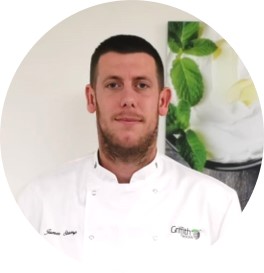 James Stamp, Griffith Foods Development Chef
Chef James started his culinary career at early 17's, working in hotels and restaurant kitchens while gaining qualifications on the way. As a highlight, he obtained a rosette in his first head chef role when he was only 21. Making the most of every opportunity, James enjoys experience in contract catering as well as in developing on-trend menus.
He is a passionate chef constantly pushing the boundaries of flavour.
Smokey Watermelon Jerky
This snack is made from dehydrated watermelon and tastes like jerky/biltong as it has a smokey bbq seasoning. An additional snack of pickled watermelon and watermelon skin (the jars on the left), making the whole product 'zero waste' – as it us using all the parts of the watermelon!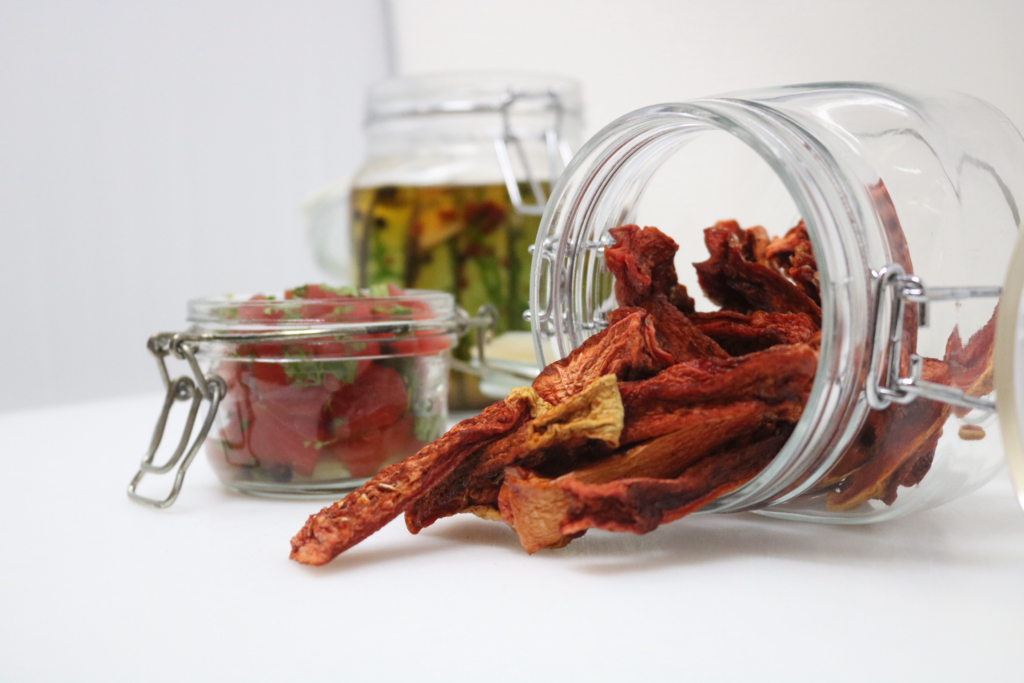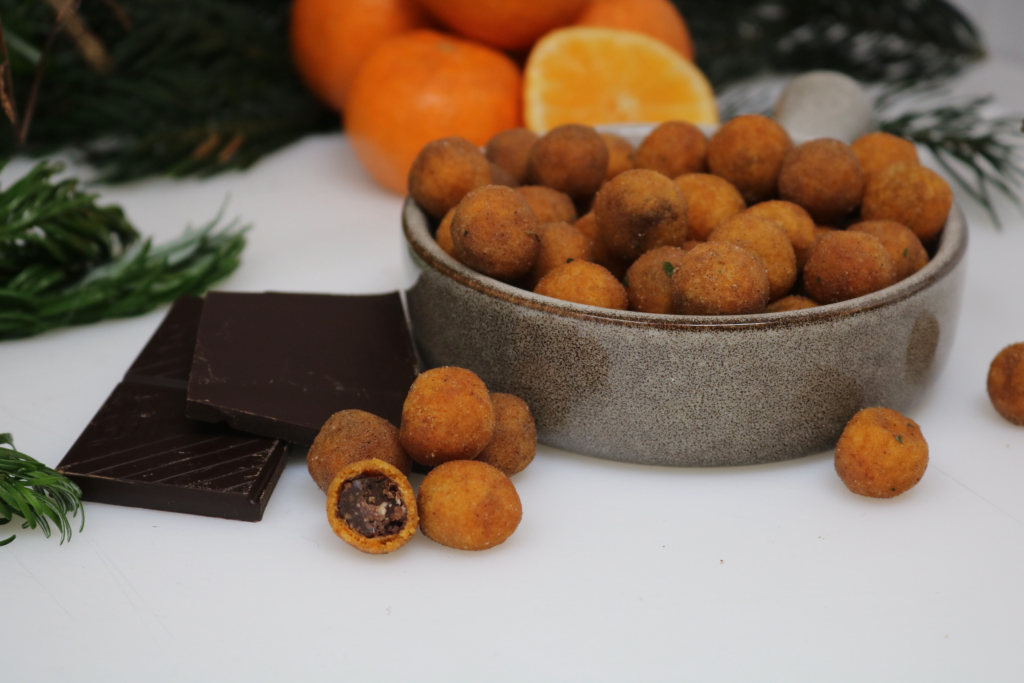 Crispy Coated Chocolate Bites
Little balls filled with chocolate and with a crispy, crunchy coating. They are seasoned with a Orange, pine and cinnamon seasoning. Flavours that will remind you of Winter season.
Retail Inspiration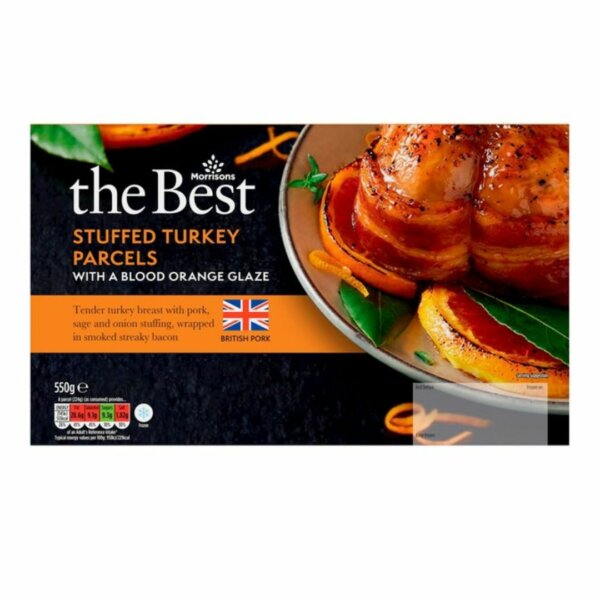 Morrison's Stuffed Turkey Parcels (UK) includes a citrus blood orange glaze to add atop the turkey. The Best Stuffed Turkey Parcels are part of our premium Christmas collection, created using an irresistible recipe and the finest ingredients to bring you a little bit of luxury every day.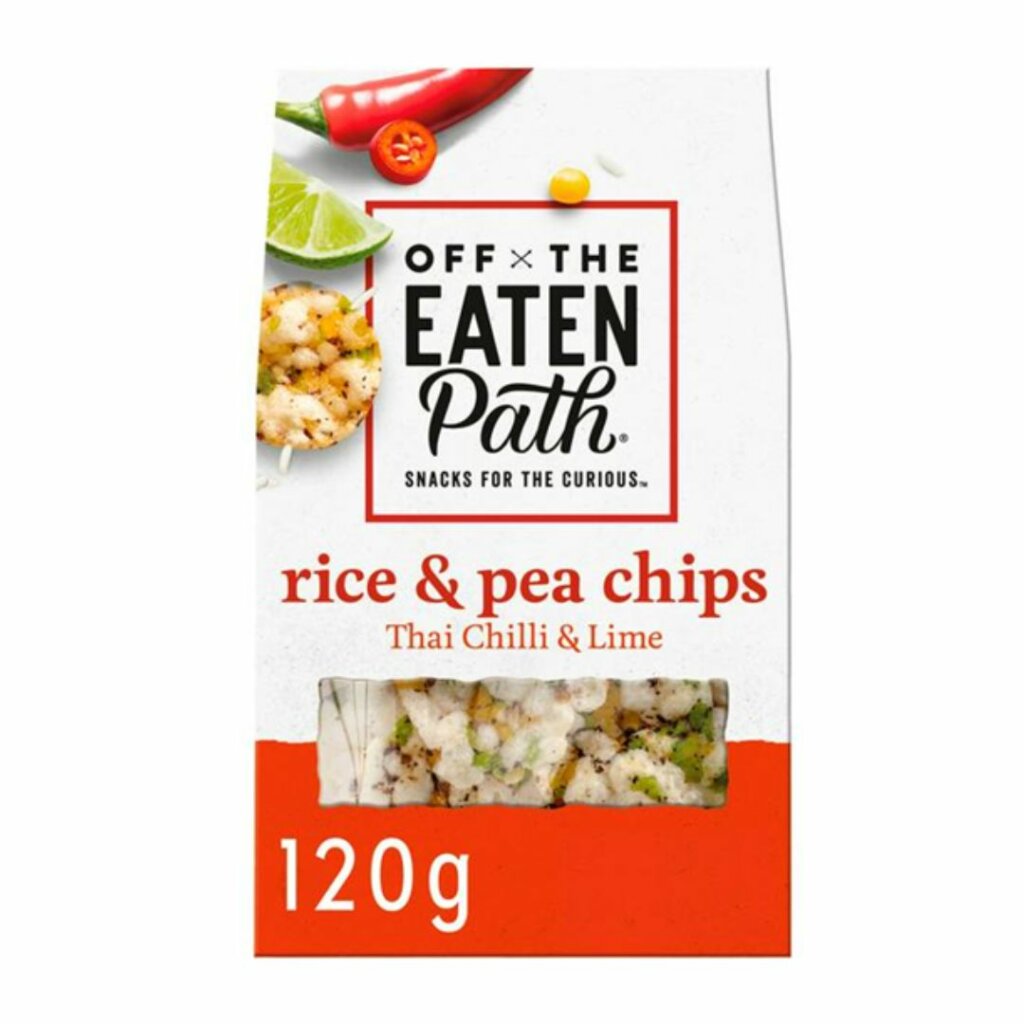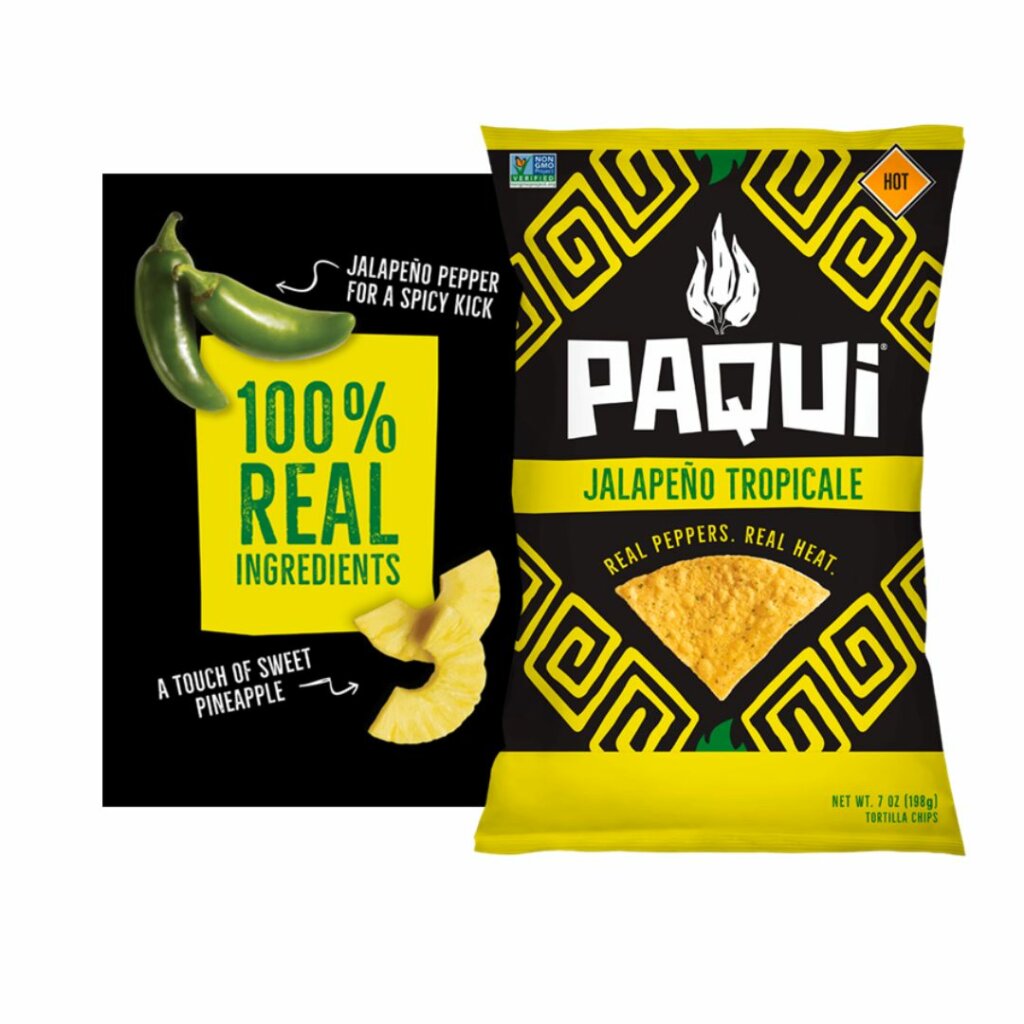 Foodservice Inspiration
Spicy Chicken with Apples – McDonald's in Malaysia launched an LTO spicy chicken sandwich with apple slices to create a sweet, spicy, and savory menu item. To elevate the flavours even further, the sandwich is finished with a black pepper mayo.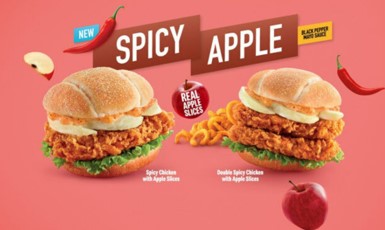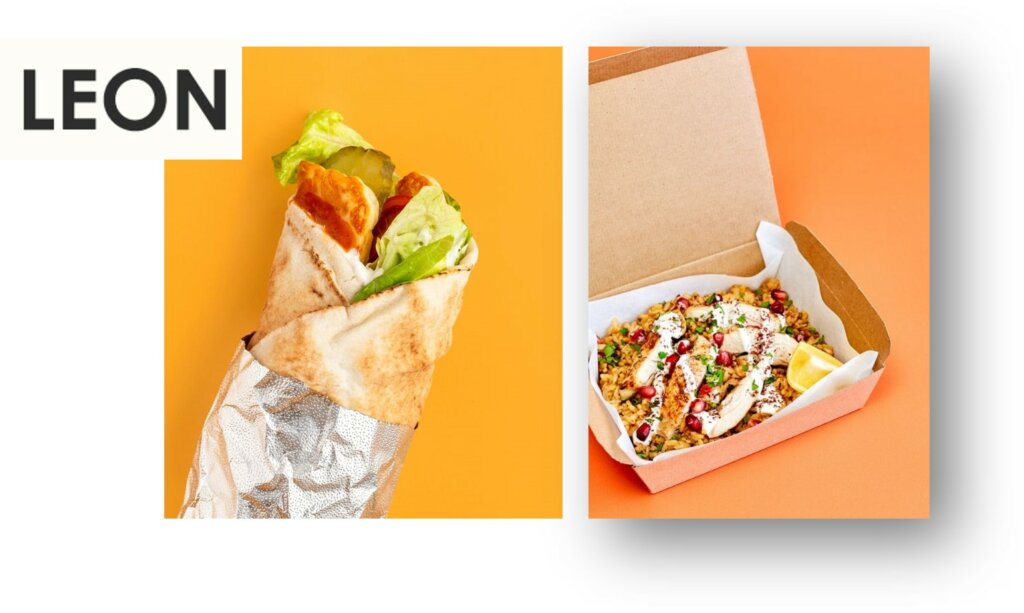 Grilled Halloumi Wrap with mango ketchup – Leon in the UK brings sweet and tart fruit flavours across many of the fast casual restaurant's savory dishes such as the Grilled Halloumi Wrap with Aioli, spiced mango ketchup and cherry tomatoes, and the Chili Chicken Box featuring a chargrilled chicken thigh with creamy garlic aioli and smoky chili sauce, topped with a sprinkling of sumac and pomegranate seeds.
Port & Orange Cranberry Sauce (Pret UK) – For Christmas 2022, Pret added two items with a fruity sauce on the menu: Pret's Christmas Lunch (Thick slices of British turkey with port & orange cranberry sauce, herby pork stuffing and baby spinach leaves) and Brie & Cranberry Baguette (Slices of French brie with port & orange cranberry sauce, a dab of mayo, roasted pistachio nuts and a handful of peppery rocket on our stone baked baguette).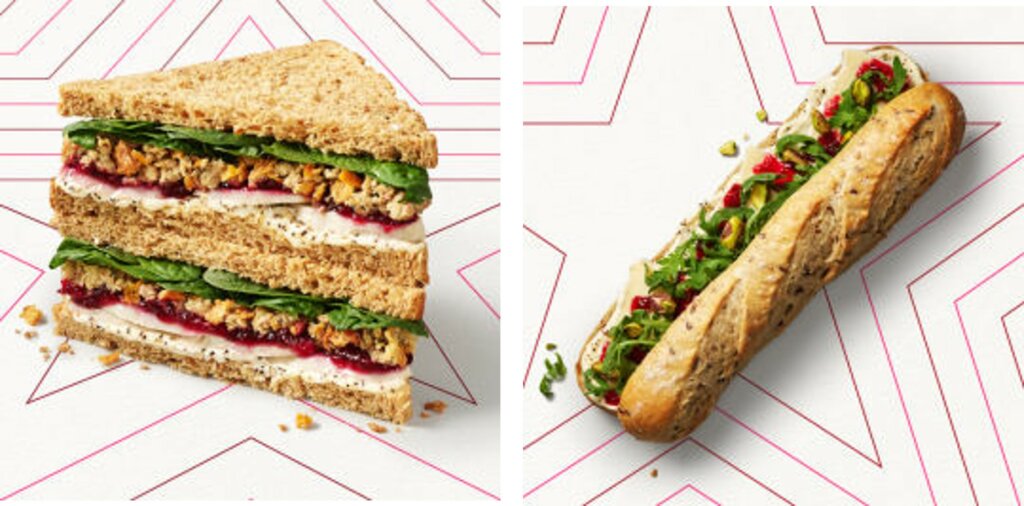 Chef Tip
"Before using dried fruit as an ingredient, rehydrate it in a liquid that will add complexity to the finished dish, for twenty or thirty minutes. Think apricots soaked in orange flower water, prunes soaked in Marsala wine or cherries soaked in rum."
–Chef Mark Serice, Vice President Global Culinary, Griffith Foods
Good for Consumers, Good for the Planet
As new applications of fruit become more popular across foodservice, protein processing and the snacking segments, we can see the potential for fruit-forward innovation making a tremendous impact from a sustainability standpoint. That's why Griffith Foods is proud to partner with International Agriculture Group, an organization focused on reducing food waste by striving to use the entire crop of peeled green bananas to produce NuBana™ Green Banana Powder.
Green bananas are naturally rich in resistant starch, making NuBana™ Green Banana Powder a great source of insoluble dietary fiber. NuBana™ is also rich in magnesium and potassium—nutrients that are highly beneficial to consumers' health yet typically under-consumed. With its naturally occurring nutritional benefits and International Agriculture Group's mission to reduce food waste, NuBana™ Green Banana Powder serves as an ideal flour alternative for the health of consumers and the globe alike.
© 2022 Griffith Foods. All rights reserved.
Source: Mintel, 2022 FlavorIQ® Global Trends and Insights Report, January 2022.