With its focus on balance and simplicity, Japanese cuisine influences food trends around the globe. Not only have traditional Japanese ingredients and flavours been shaped over centuries of history, but they also align with the way consumers want to eat today.
On the protein side, Japanese flavours are commonly used to enhance seafood, with items like cod in miso-yuzu butter sauce and ginger-miso-glazed salmon found on Canadian and American retail shelves. German grocers are stocked with chicken karaage, deep fried with a soy, ginger and spice batter.
Japanese-inspired snacks can be seen in a variety of formats, ranging from classic on-the-go snacks to larger portioned, more filling items. Bold flavours enliven crunchy favourites, including Vietnamese shoyu and honey-flavoured rice crackers, wasabi-soy almonds in Oman.
In foodservice, the influence of Japanese cuisine can be seen from quick service restaurants all the way to Michelin-starred fine dining establishments. As food costs continue to rise, take a cue from the hallmarks of Japanese cuisine: capitalise on smaller, more curated portions and focus on bright, umami-forward flavours and unique textures.
3 Trends to Watch
82%
of UK consumers enjoy trying world cuisines they haven't cooked before at home.
2nd fastest growing
After American cuisine, Japanese is the fastest growing cuisine among European restaurants.
50%
of German consumers agree that health is an important factor when choosing a world cuisine product.
Culinary Inspiration
Simple yet elegant composition is one of the hallmarks of Japanese cuisine. Get inspired by these on-trend concepts to create innovative offerings using products from Griffith Foods.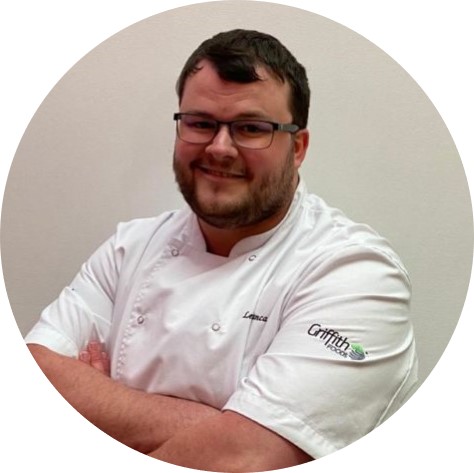 Lewis Lancaster, Griffith Foods Development Chef
Lewis Lancaster supports the development of sauces, seasonings, and dressings for the UK and European market. He earned a Level 3 professional chef diploma and spent time working for various hotels and restaurants, eventually becoming a chef de partie. Lewis is a member of the European Chef Council (ECC) and is currently working towards a degree in professional practice in food technology.
Shichimi Tōgarashi
Also known as seven-flavour chili pepper, nana-iro or simply shichimi, is a common Japanese spice mixture containing seven ingredients:
Ground red chili pepper
Ground sansho
Roasted orange peel
Black sesame seed
White sesame seed
Ground ginger
Nori seaweed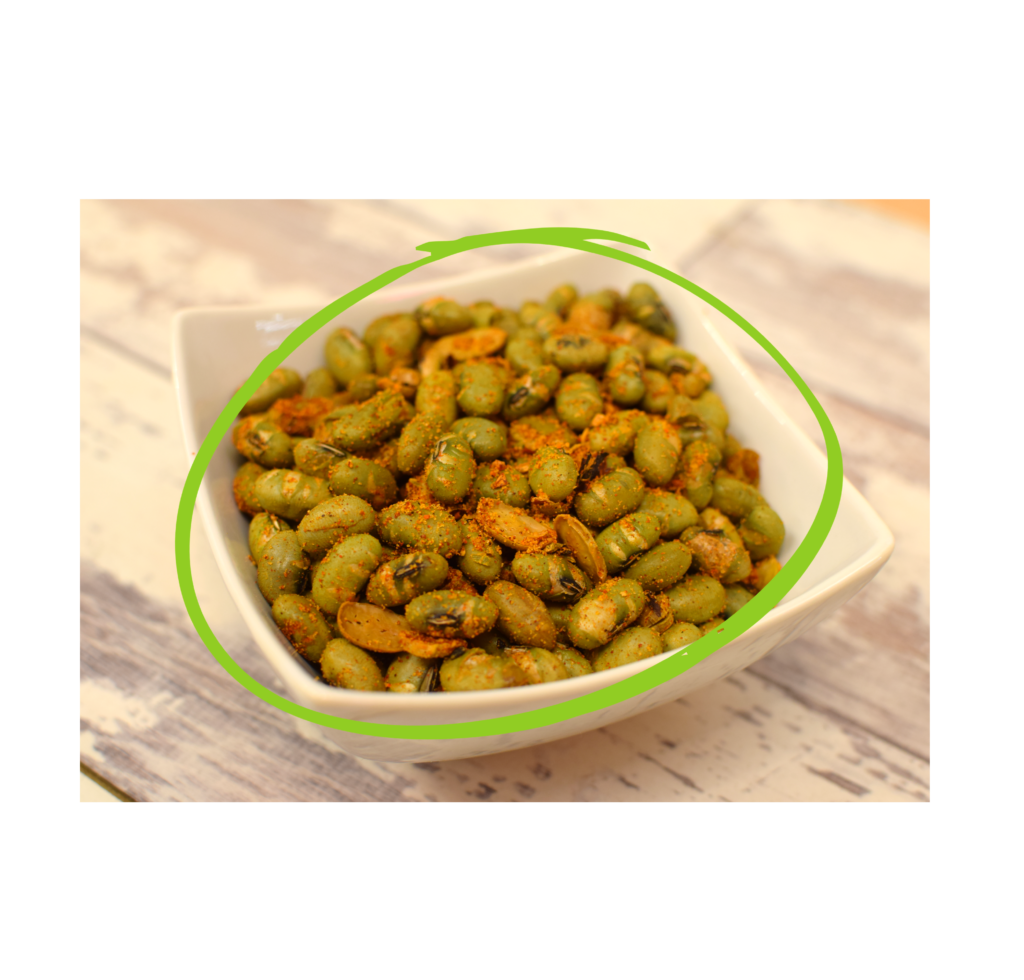 Crispy Edamame
Soy beans are a staple of Japanese food as many products contain soy beans or some sort of derivative. This snack uses slow roasted soy beans as snack base and it is seasoned with a Shichimi Togarashi seasoning, which adds a fiery umami kick.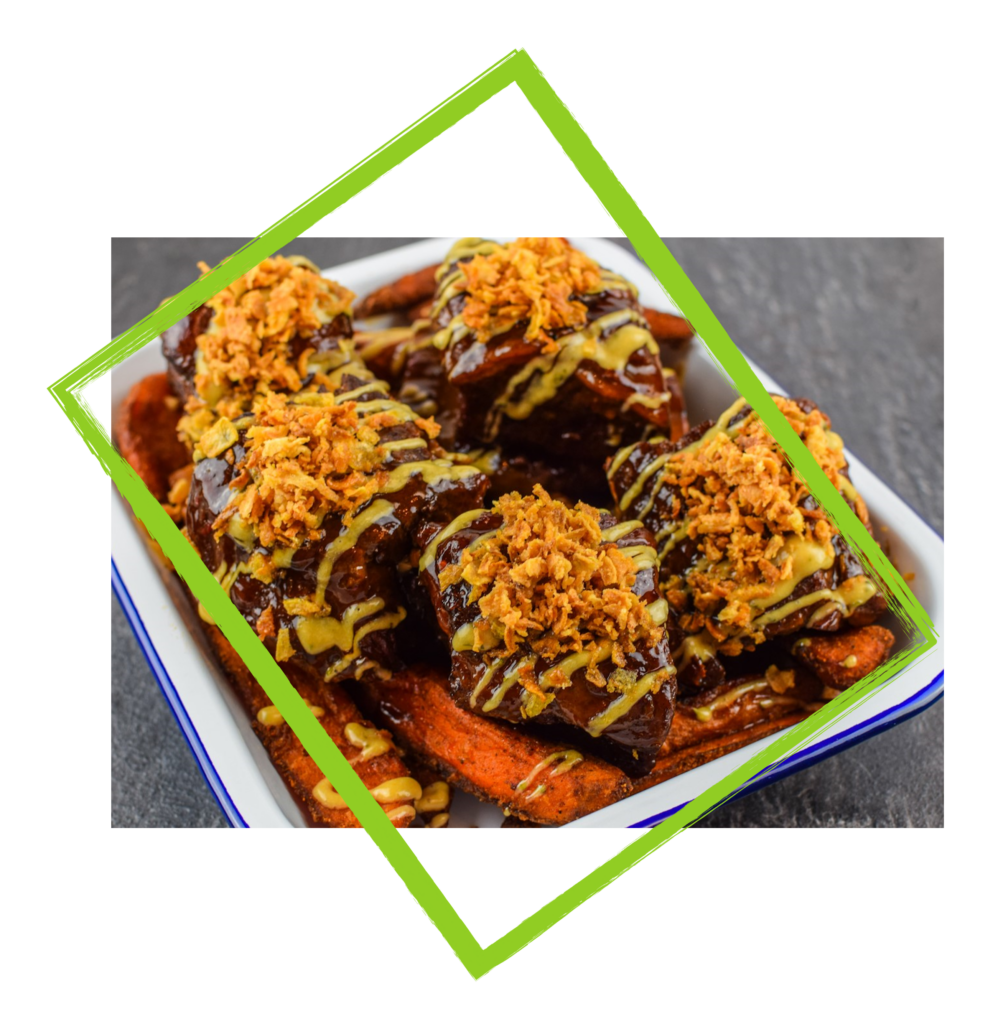 Soy & Truffle Glazed Beef ribs
Shichimi Tōgarashi Rubbed Beef with Soy & Truffle Glaze finished with Japanese umami mayo and crispy onions served on crispy seasoned sweet potato wedges.
Rolled Togarashi Pork Belly served with a Yuzu Teriyaki glaze
Togarashi seasoned pork rib eye steaks finished with yuzu teriyaki glaze, inspired from our Asian food safari in London/China town.
Retail Inspiration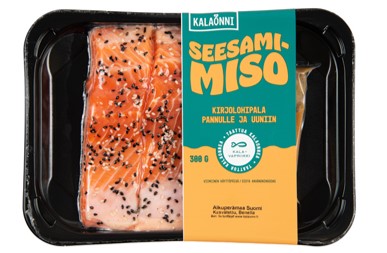 Sesame-Miso rainbow salmon (Kalaonni . Finland). A ready-to-cook salmon with a sachet of miso sauce .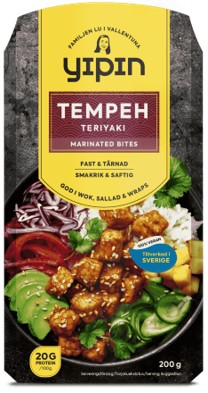 Tempeh Teriyaki Marinated Bites (Yipin – Sweden) Diced, firm, flavourful and juicy, and are said to be tasty in woks, salads and warps. The fermented plant-based tempeh is marinated in a rich teriyaki sauce,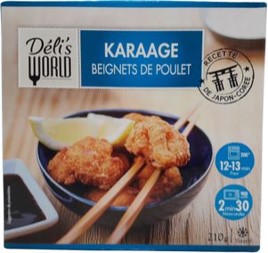 Karaage Chicken Fritters (Deli's world – Carrefour France). Designed to be consumed as a snack or as an appetiser, it and features an authentic Japanese recipe based on tender chicken coated in a very crispy breadcrumb, enhanced by a subtle note of ginger.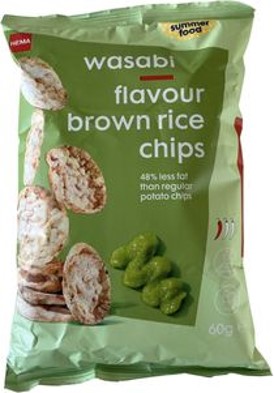 Wasabi Flavour Brown Rice Chips (Hema – Netherlands). All vegan ingredients for these brown rice chips, which feature a spicy wasabi flavour by giving pungent flavours, and combined with crunchy textures from the thin chip.
Foodservice Inspiration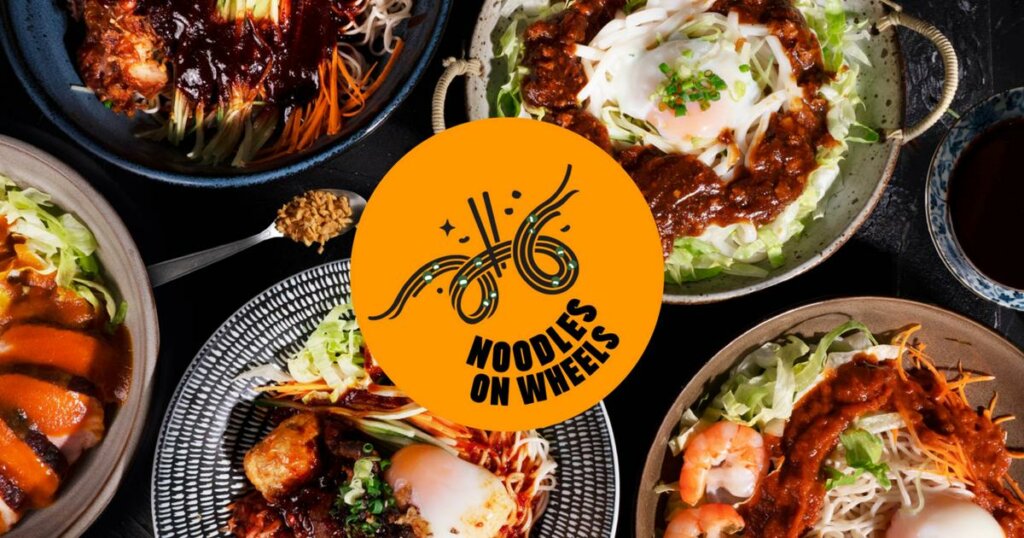 TiffinLabs and Unilever have announced the introduction of a new virtual restaurant brand serving noodles with authentic Asian flavours – Noodles on Wheels. It features an array of mouth-watering noodle dishes influenced by all-time favourite recipes around Asia such as the Japanese Maze Udon with a plant-based twist, thanks to the NoMince meat from The Vegetarian Butcher.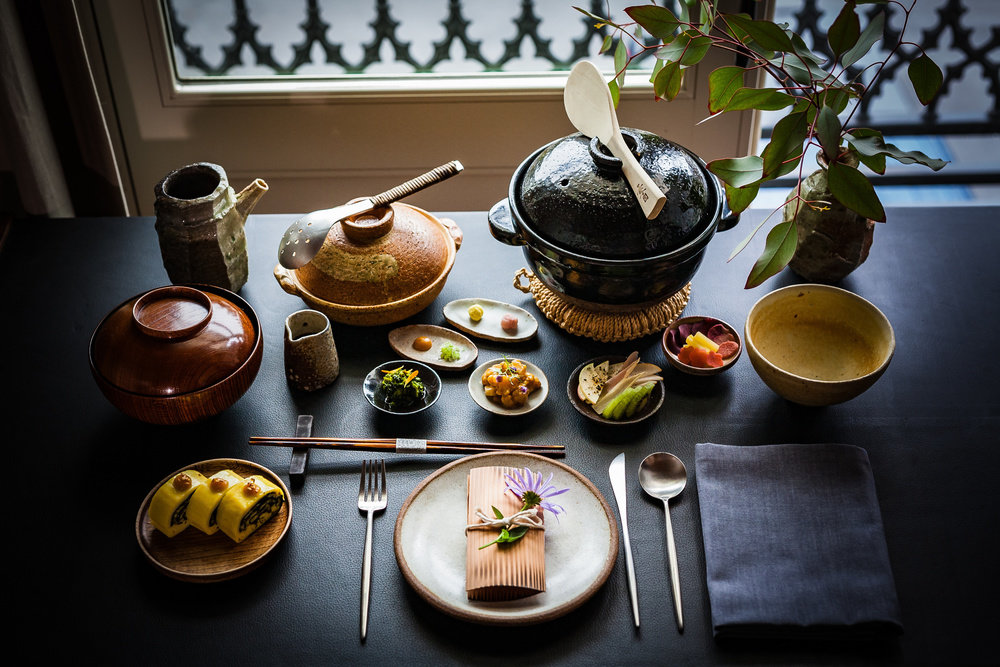 Single Thread Farm is a 3 Michelin-starred restaurant in Healdsburg, California. The menu is driven by nature and a reflection of Californian terroir but embodies Japanese cuisine and culture.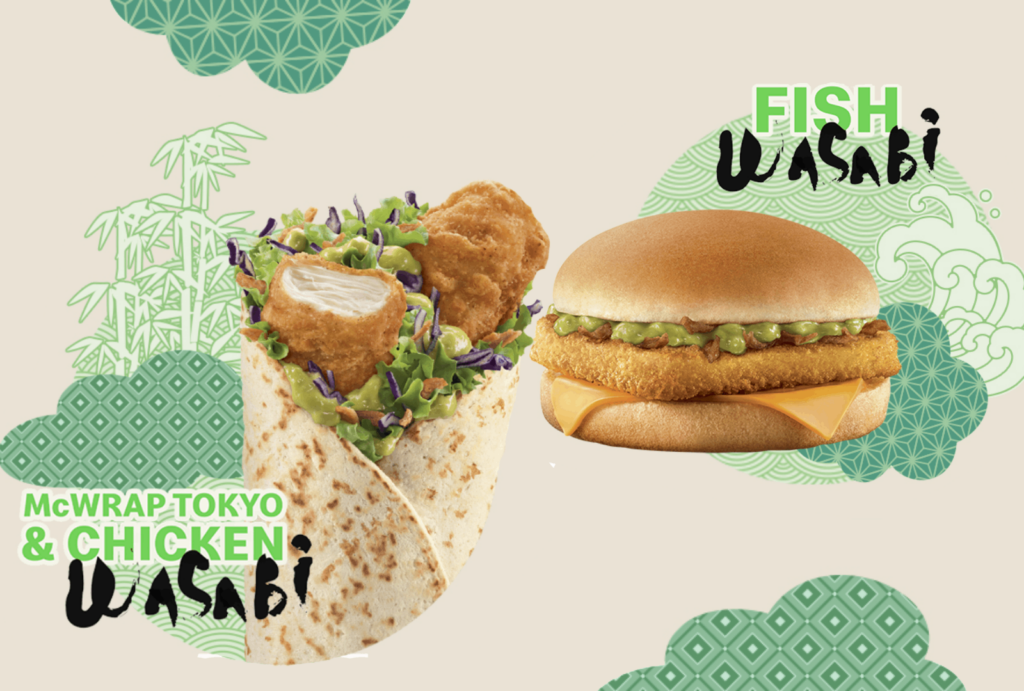 Chef Tip
"Miso paste is an indispensable staple in any commercial kitchen. Combined with honey and a drop of toasted sesame oil, it makes an excellent glaze for grilled meats and vegetables. Or, add a touch of rice vinegar for an easy low-fat salad dressing."
–Chef Mark Serice, Vice President Global Culinary, Griffith Foods
Focus on Sustainability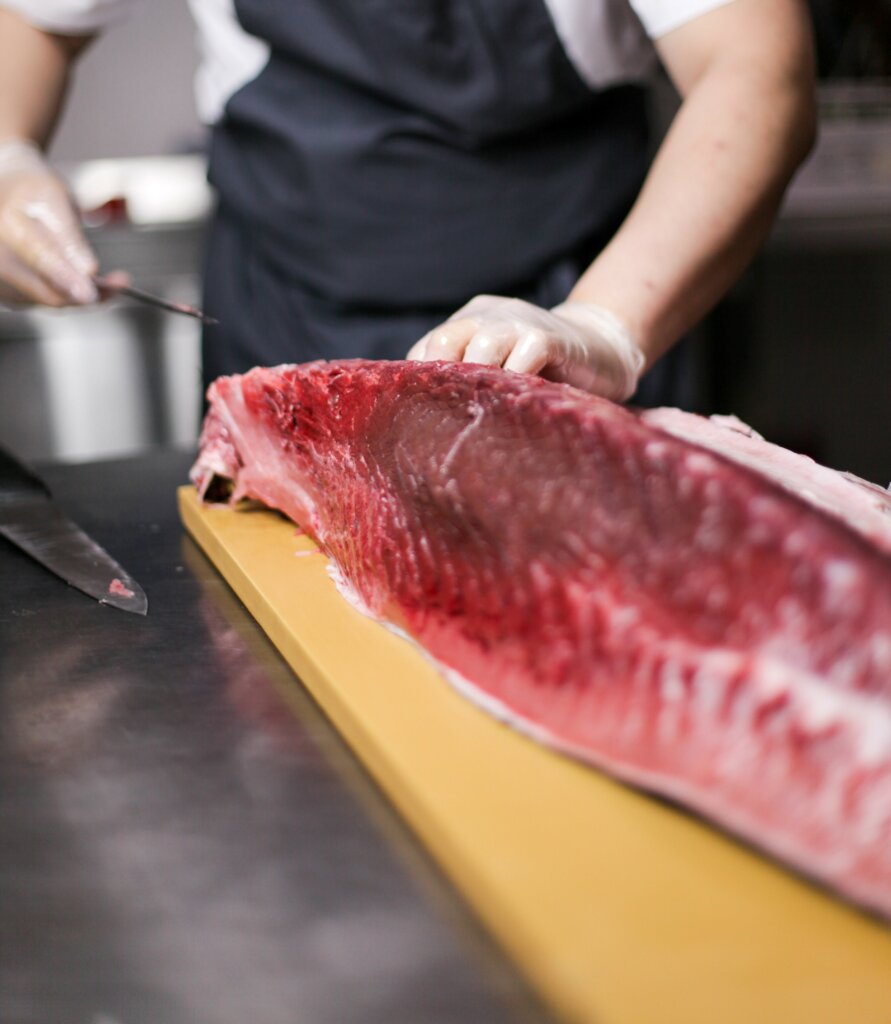 In recent years, as Japanese cuisine has grown in popularity, so has the consumption of tuna—making sustainable seafood more important than ever. Restaurants are also incorporating different types of fish of the menu (along with a wider array of cuts/parts) to reduce food waste. Chef Josh Niland, winner of The Best Chefs Innovation award 2022 focuses on minimising fish wastage and uses his passion to create innovative fish dishes that are totally unexpected and have won him the respect and recognition of fellow chefs, marine experts, seafood companies and fish mongers. Discover more about him here.
© 2022 Griffith Foods. All rights reserved.
Source: Mintel, 2022 FlavorIQ® Global Trends and Insights Report, January 2022.