Culinary experiences can reach new heights with imaginative products and menu items that engage all the senses. By connecting flavours, textures, temperatures and aromas with visually appealing presentations, food can transport consumers on a captivating and unforgettable journey that builds brand loyalty.
We're seeing this play out with unexpected applications in the protein and snacks category. For example, a fast food chain in Singapore serves fried chicken "popsicles" with a container of fizzy seasoning for the consumer to sprinkle on as they eat. "Bubbly" sunflower seeds in China deliver a sensation similar to drinking a carbonated beverage.
In foodservice, restaurant operators are demonstrating their ability to capture the imagination of consumers with fully immersive brand and food events that extend beyond the plate. Meals and product experiences like these truly bring the sensory adventure trend to life and leave a lasting impression.
3 Sensory Insights
Sight
Have you considered how your serving dish might affect peoples' perception?
More angular shaped dishes are associated with spice and citrus or acidic flavours, whilst more rounded dishes are linked with fat, cream, dairy and sweet notes.
Sound
The surrounding ambience can affect how you determine a food product.
You are much more likely to opt for a sweet and indulgent dish when listening to classical music whereas jazz would subconsciously make you more likely to choose a healthier option.
Smell
Around 80% of what most people would consider to be flavour actually stems from our nose.
Whilst you may think flavour is detected in the mouth, our tongue and palate are only capable of detecting the 5 basic tastes and whether something is warming or cooling.
Culinary Inspiration
Get inspired by these on-trend concepts to create innovative offerings using products from Griffith Foods.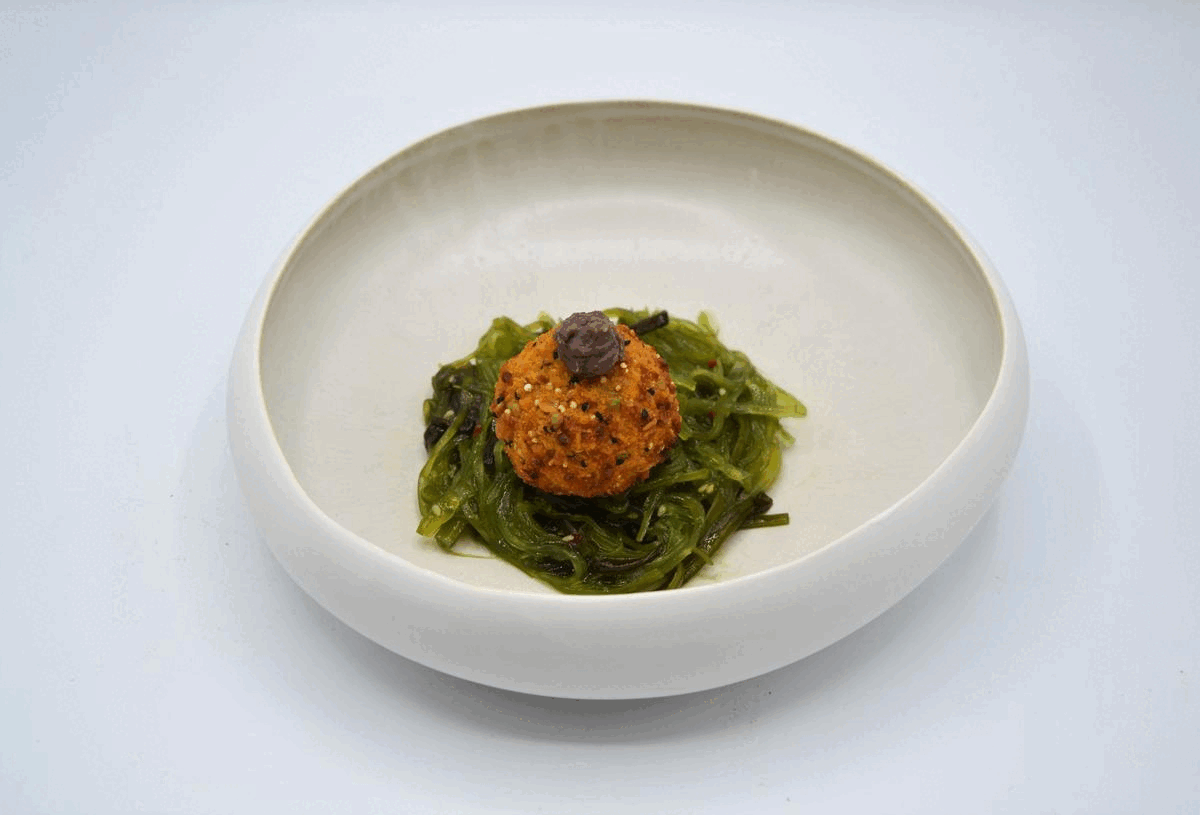 Teriyaki Chicken Anko Mochi from chef Jordi Gallego
Sounds like the perfect appetizer for KFC Japan right? The Mochi is coated with a Nutritional Never Fry coating and filled with Chicken Teriyaki and Anko paste. Have you listened to Rosalia's song … yes, long life to Chicken Teriyaki! The different textures and flavours of this creation will trigger everyone's senses.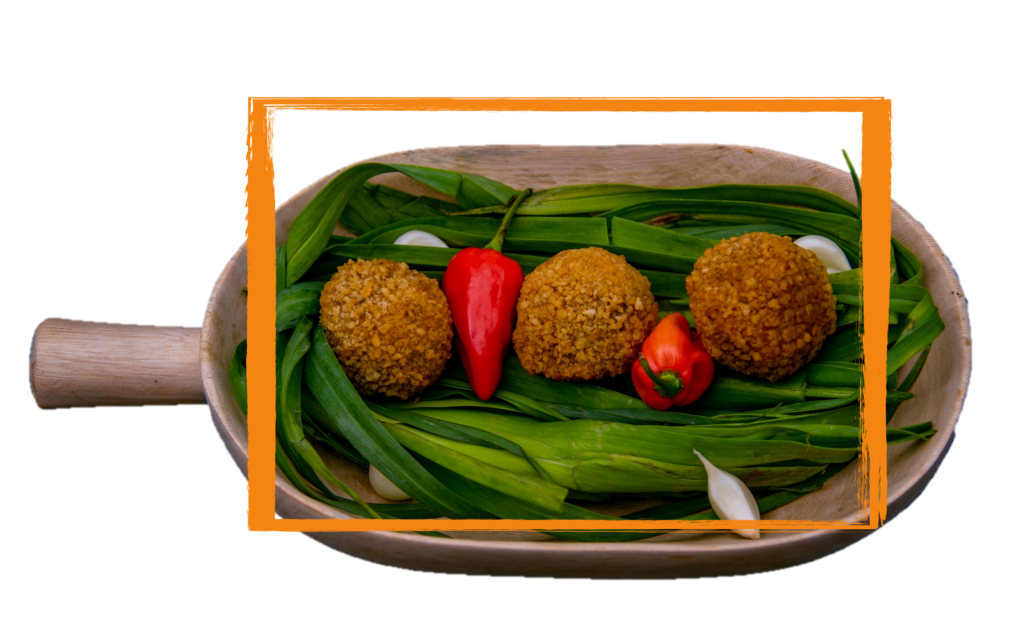 Spiced Bantou Balls from chef Ramadhan Sindayigaya
Bantou Balls are originally from west Africa, a typical a sweet appetizer in Fulani tribe but chef Ramadhan Sindayigaya went into a sensory adventure making them crispy and spicy. They are made of cashews, peanuts, dates, garlic powder, baobab powder and coated with Never Fry, the flavour is incensed with baobab (an eye-catching green pod naturally found in west Africa).

Rooibos Smoked Duck from chef Anoescha Joubert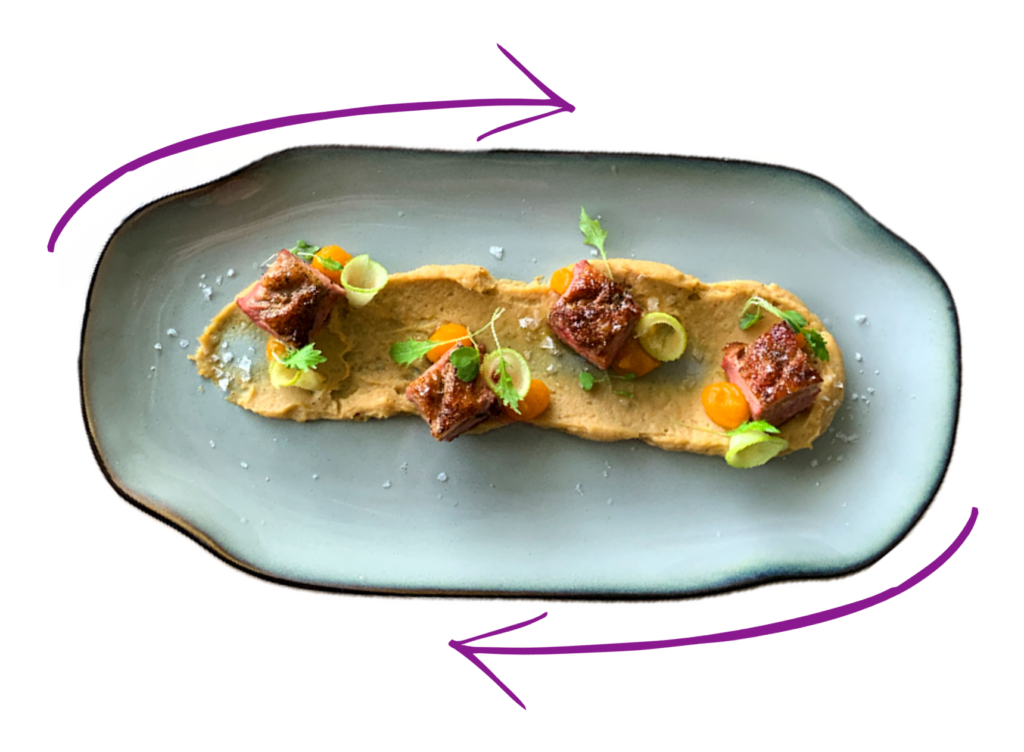 Rooibos Smoked Duck cooked on the open fire and served with fire roasted sweet potato and apple mash, apricot gel, Six Gun Grill Spice and pickled apple.
Retail Inspiration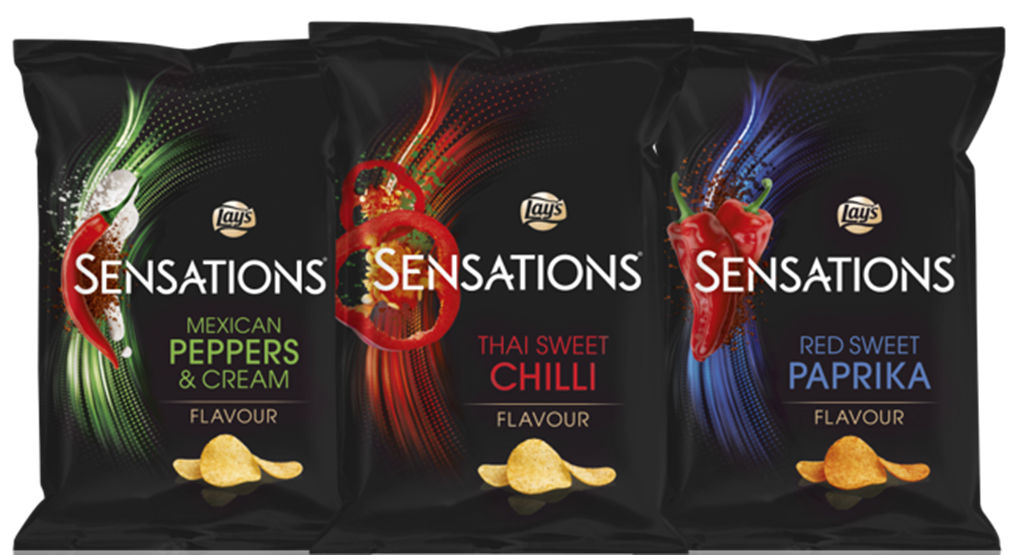 LAY'S SENSATIONS
Extra thick chips with a sensory game around flavour. Take the Mexican Peppers & Cream: It starts… with the taste of Mexican pepper. Then… you taste the soft sour cream and then the finishing touch… a spicy taste sensation.
KP FLAVOUR KRAVERS
Get ready for something that torpedoes your tastebuds skyrockets your senses and seriously livens up your day! The range is made of 3 flavours: Fiery Caribbean Jerk Sauce, Smokin' Paprika and Flame Grilled Steak.
Heinz (US) has launched in US a burger-dippin' sidekick called the Heinz Dip & Crunch, and it's going to make you rethink everything you knew about the experience of eating a burger.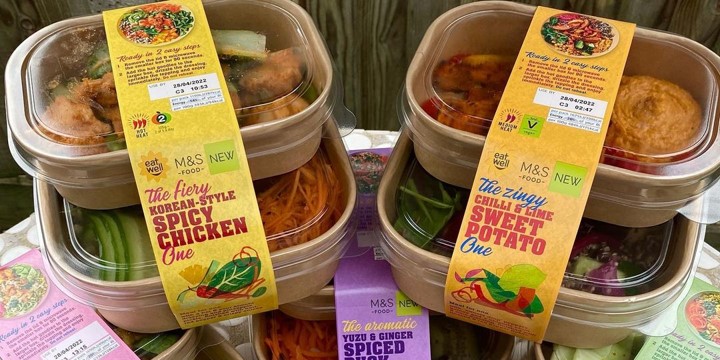 M&S (UK) recently introduced its new range of Ready meals – the love child of a ready meal and a salad – they've taken the freshest, most colourful ingredients, bursting with texture, bold flavour and vibrancy, topped them with hot proteins and veggies and finished them with dressings and toppers to deliver that incredible crunch. Read more here.

Foodservice Inspiration
Last summer, a KFC-themed hotel opened in London offering unlimited fried chicken to guests with all proceeds going to the KFC Foundation. The House of Harland, named after the founder of KFC Colonel Sanders' middle name, was open for 11 nights and costs £111 per night which all relate to the 11 spices used in KFC's original recipe.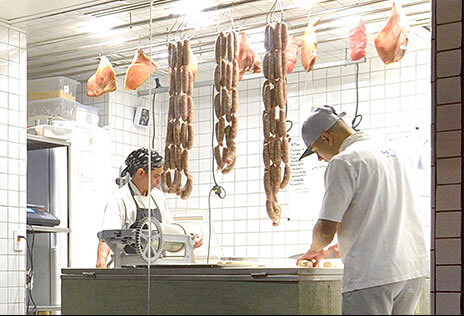 "From snout to tail, meet the pig in all its versions, flavours, colors and textures." A Casa do Porco in São Paulo, Brazil uses every part of the pig to create both traditional and unexpected dining experiences.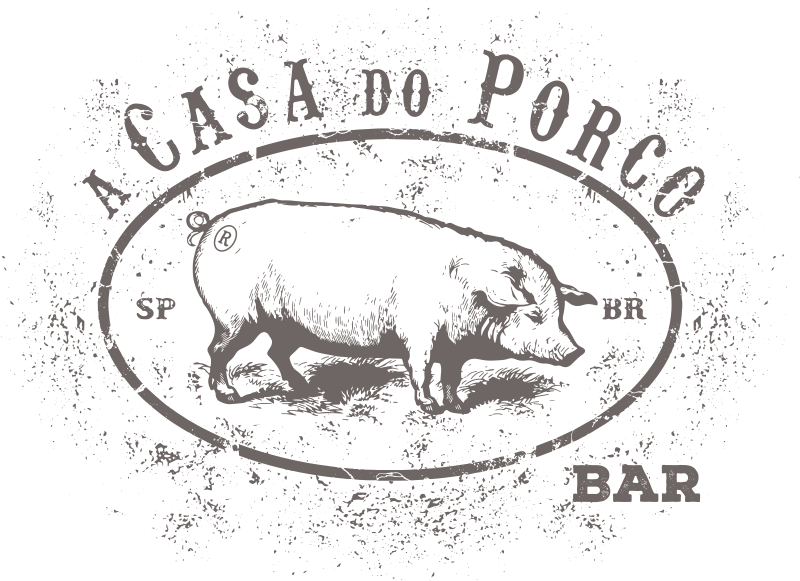 The flagship dish is Pork San Ze, pork that is roasted for 6 to 9 hours and served with typical Brazilian side dishes. However, Chef Jefferson Rueda reimagines pork into sushi and tartare (which use cured pork). To add to the experience, the restaurant literally shows diners how the sausage gets made.
Hailing straight from Ibiza, is Sublimotion. An immersive dining experience dreamt up and prepared by Paco Roncero of two-Michelin-starred Paco Roncero Restaurante in Madrid. The room is surrounded by 360-degree projections to truly immerse diners into the theatrical performances. Actors pose as waiters to create unexpected twists with each carefully designed course. Creativity and quality run throughout the meal, with each course more fantastical than the next.
Tacos de Lyon (France) launched a Taco in partnership with Doritos, it can be topped with either Nacho Cheese sauce or Hot Salsa sauce . The presence of the famous cheese triangles guarantees an inimitable sensation on the tacos.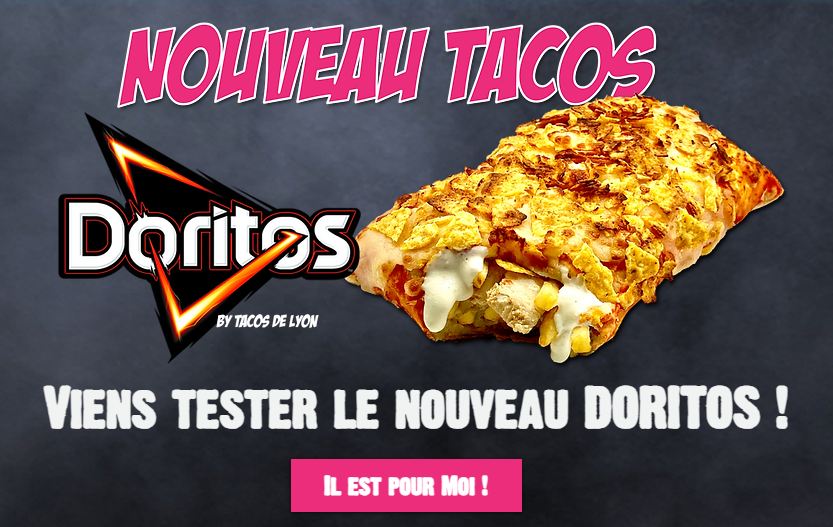 The Expert View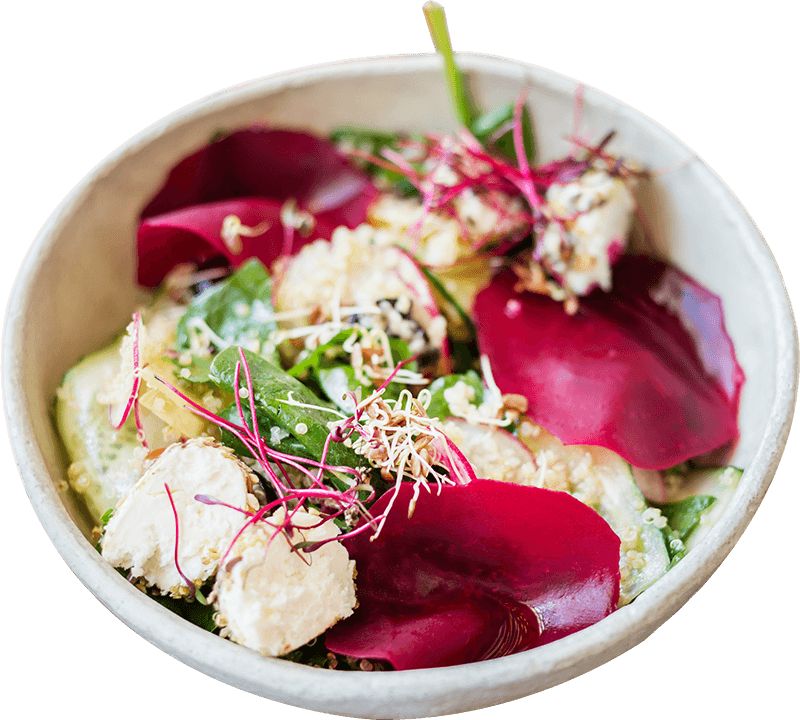 Food is truly a multi-sensory experience. When we think beyond just taste and flavour, and consider how sight, smell, touch and hearing can have an impact too, we can really start to develop winning combinations and offer truly innovative offerings to our customers. – James Parker, Sensory Coordinator, Griffith Foods Europe & Africa.

Exploring Sensory Science
The sensory science team at Griffith Foods uses a rigorous quantitative process for evaluating how ingredients and products are perceived, using the five senses. Their work plays a key role throughout the development process, helping our customers confirm that their product offerings meet consumer needs. Our team applies an array of sensory techniques to ensure that the defining characteristics of a product—including taste, texture, aroma and appearance—are quantifiably superior, reducing risk and accelerating speed to market for new items.
By examining the subtleties among products, we can pinpoint the sensory attributes that may drive consumer preferences. That critical information helps us create unique solutions that provide value for our partners, while satisfying consumers' preferences and expectations.
© 2022 Griffith Foods. All rights reserved.
Source: Mintel, 2022 FlavorIQ® Global Trends and Insights Report, January 2022.