The World of Vegetable Seasonings
At Griffith Foods, we provide delicious flavour profiles to inspire you while
addressing consumer needs in terms of taste and texture.
Whether you have baked snacks, coated nuts or popped chips into your offering, we can pair any snacking substrate with a delicious vegetable seasoning.
Take a look to see the different products of this selection and indicate in the form which ones you would be interested in receiving samples of or get more information.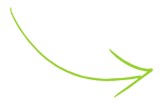 Order your samples now
"*" indicates required fields